Science
Way of life: created free courses on basic resuscitation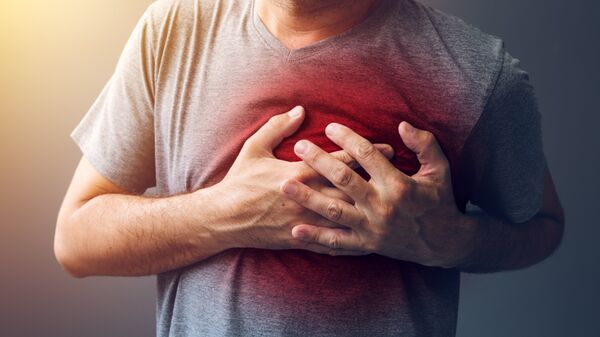 Scientists of the Crimean Federal University named after V. I. Vernadsky (KFU them. V. I. Vernadsky), together with the Crimean center for disaster medicine and emergency medical care have created an online course on first aid in case of cardiac arrest.
The training program will provide theoretical knowledge on carrying out artificial respiration and closed cardiac massage and other particularities of performing cardiopulmonary resuscitation. The study is published in the journal "Russian Sklifosovsky Journal of Emergency Medical Care".
Scientists of Kazan Federal University im. V. I. Vernadsky conducted a series of studies on first aid in case of cardiac arrest. Together with the Crimean center for disaster medicine and emergency medical service create a free on-line course in basic intensive care to the population. Today the course is only in Russian, open to all wishing to undergo training.
The experts noted that, despite the obvious importance of first aid, witnesses rarely attempt resuscitation, even when the victims are people close to them. The main reason for this is the lack of knowledge and resuscitation skills, and fear of harm associated with ignorance.
"A survey of residents of the Crimean Peninsula showed insufficient coverage of the population with first aid, limited knowledge, weak motivation to learn, a rare part of witnesses of cardiac arrest to assist. You must implement a massive program of first aid training for the population," commented associate Professor of anesthesiology and intensive care and emergency medical services medical Academy. S. I. Georgievsky KFU them. V. I. Vernadsky Alexey Birkun.
Scientist noted that every year from sudden cardiac arrest in the world killed approximately 3 million people, and is one of the most frequent causes of death. Approximately 70% of cases cardiac arrest happens when witnesses. If the witnesses are correct and timely first aid (performed CPR), the probability of preservation of living has increased in 2-4 times.
The authors stressed that this course can not fully replace practical training, but allows you to get all the necessary knowledge to conduct cardiopulmonary resuscitation: what actions to take before the arrival of the ambulance, how to do chest compressions, artificial respiration, how to use an automated external defibrillator, what are the features of the intensive care unit in children.
According to scientists, the use of the online course is not inferior to traditional in-classroom theoretical training and can be recommended to increase availability of quality first-aid training.