World
Two sailors arrested in Singapore vessel repatriated to Russia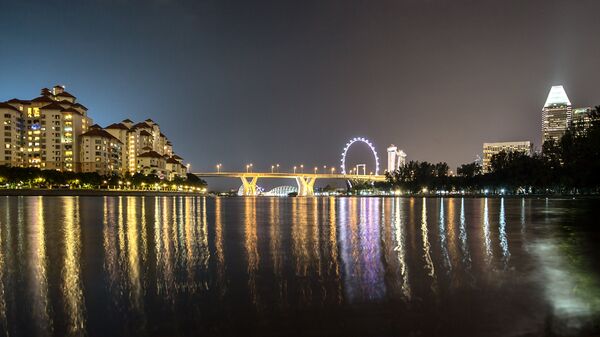 Two sailors from the arrested in Singapore vessel "Sevastopol" fell under the sanctions of the company "Hudson" returned home, reports the far Eastern transport Prosecutor's office.
Previously on "Gudzone" reported that the authorities of the port of Singapore was arrested for debt came under American sanctions, the Russian ship "Sevastopol" and want to achieve via the court's permission to sell it. The debt was incurred during idle time of the vessel in Singapore, which the company could not be repaired, as the local company refused to do for fear of secondary sanctions.
"In the Maritime transport Prosecutor's office, through the Embassy of the Russian Federation in the Republic of Singapore asked two members of the crew of the ship "Sevastopol" with complaints about the failure of the shipowner a duty of repatriation from a foreign port. It is established that "the Navigable company the Hudson" at the expiry of employment contracts has not taken measures to repatriate Russian sailors from the port of Singapore," the statement reads.
According DWTP, the company had not paid salaries to the sailors. Transport public Prosecutor has brought representation to the head of the shipping company and filed a lawsuit.
"Wage arrears repaid in full, lists compensation for its untimely payment, both sailors returned to Russia", – said the Prosecutor.
The court also brought to administrative responsibility in the form of a warning the company and its leader.
USA in August 2018 added to the list of sanctions on North Korea two Russian companies and six vessels, including a shipping company "Hudson" owned by her and the ship "Sevastopol". The U.S. Treasury argues that included in the list of the court allegedly participated in the supply to the DPRK of refined petroleum products, which allegedly siphoned from Russian to North Korean vessels at sea. The company refutes information about the involvement of these supplies.