World
Ukrainian security forces mined the road in the Donbass, said in DND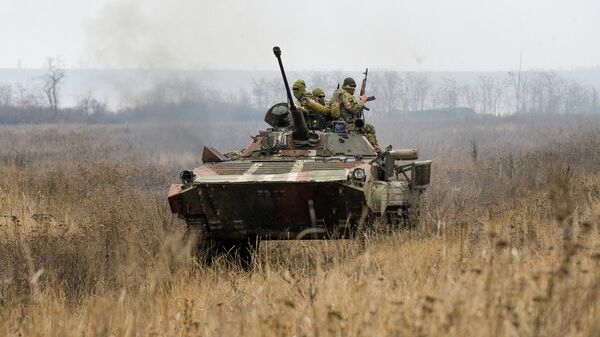 Ukrainian security forces mined the road public use area of cultivation of forces and means in the Donbass, said Friday the official representative of the people's militia self-proclaimed Donetsk people's Republic.
"Our intelligence continues to record the mining roads in the vicinity of the withdrawal of forces and means No. 3. So, according to information available to us, two meters away from the road between Bogdanovka and Victorovca installed anti-tank mine. We do not exclude that this minefield is manageable and can be used for provocations against international observers," – said the representative office.
In the management of the militia DND said that the Ukrainian security forces continue engineering work by blasting trench charges near the area of cultivation near the settlement of Peter.
"According to our data, the use of engineering ammunition due to the two goals – installation of new trenches, as well as the prosecution of the national police in the conduct of fire on the territory controlled by Ukraine – ammunition deliberately undermined during the presence nearby of members of the mission (OSCE – ed.)", – said the representative of the militia DND.
In addition, as the Ministry reported, citing data from intelligence noted the arrival in the area of withdrawal of forces in six armored vehicles from the composition of the 128th separate mountain-assault brigade of the Ukrainian security forces. This technique was placed in the Kiev-controlled village of Bogdanovka.
The withdrawal of forces in the Petrovsky district began on 9 November. From 13 November the militia and the Ukrainian security forces have started demining, and 22 November – to the dismantling of the fortifications. The fifth of December, the DNR said that it has completed the dilution of forces, what informed the OSCE mission. On the sixth of December, the end of the process, said Ukrainian security forces.