Auto
A terrible revenge: in Zagreb, the owners of electric cars blocked the gas station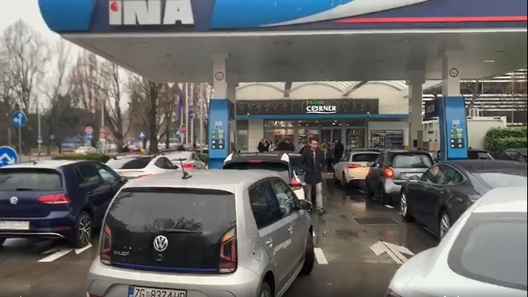 Among the drivers of cars with internal combustion engines, there was a special form of severe trolling them: they Park in the space reserved for battery transportation, which is also equipped with chargers. Croatian "electroplate" found a way to revenge.
In Europe believe that the confrontation between the drivers of two different worlds have already achieved a high degree of intensity. Owners of cars with internal combustion engines sometimes deliberately block the pilots of electric cars access to public charging stations, leaving those without electricity (though it is unclear for what purpose it is done).
In turn, Croatia took action with the opposite vector. About a dozen electric cars, as reported by The Drive, at one point occupied all the seats in one of the local filling stations in Zagreb and were not allowed to customers. It is known that the action lasted only about 6 minutes, but the queue during this time have accumulated a fair amount, and owners of electric vehicles managed to leave the scene before the police arrived.
The organizers said that in Croatia, with Parking spaces for electric vehicles equipped with charging devices, it generally is not so good. Such places exist, but they regularly take the car with the engine as for this kind of behavior in the country, unlike other European countries, there is no punishment.
Therefore, held in Zagreb, the campaign was aimed to attract public attention to the problem, and informing the antagonists about what to do so badly.