Auto
Audi Q7 with a meager consumption of 3 litres per 100 km How is that possible?

The engine range of the large crossover has expanded from two hybrid power – plant- for versions 55 TFSI TFSI e and 60 e. Electrified SUV was not only splendidly economical, but also very powerful: the top version is able to compete even with the Audi SQ7.
The basis for both power plants is identical. This role is assigned to a three-liter petrol V6 developing 340 HP and 450 Nm of torque, and assisted him built-in 8-band machine the electric motor and 17.3-kilowatt battery. It is the settings of the motor and are of two versions.
Younger with an index of 55 in the end develops 381 HP and 600 Nm of torque, and the return of the eldest raised to an impressive 456 horsepower and 700 Nm: even the monumental SQ7 diesel delivers a little less power. Acceleration to 100 km/h takes the innovations of 5.9 and 5.7 respectively at a maximum speed of 240 km/h and it is slower than the Audi SQ7, but, on assurances of the manufacturer, the hybrid crossovers may expend not more than 2.8 and 3.0 l petrol per 100 km.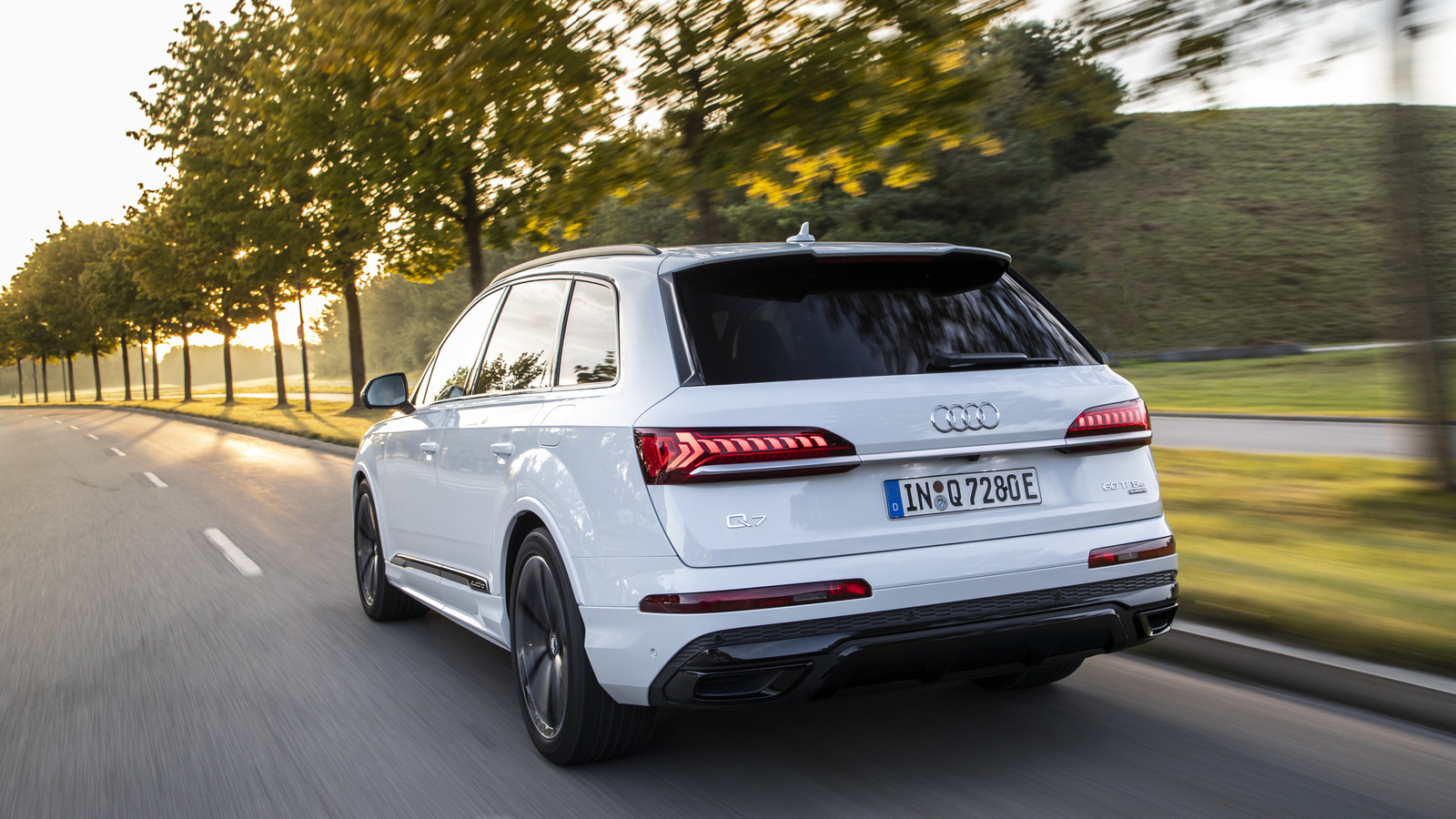 The fact that some of these reference 100 km of crossovers will pass on electric. Measurements on WLTP cycle takes about 43 km without connecting the internal combustion engine, which, according to Audi, will allow some countries to use tax incentives and dedicated lanes, but also easy to go where petrol cars ordered input.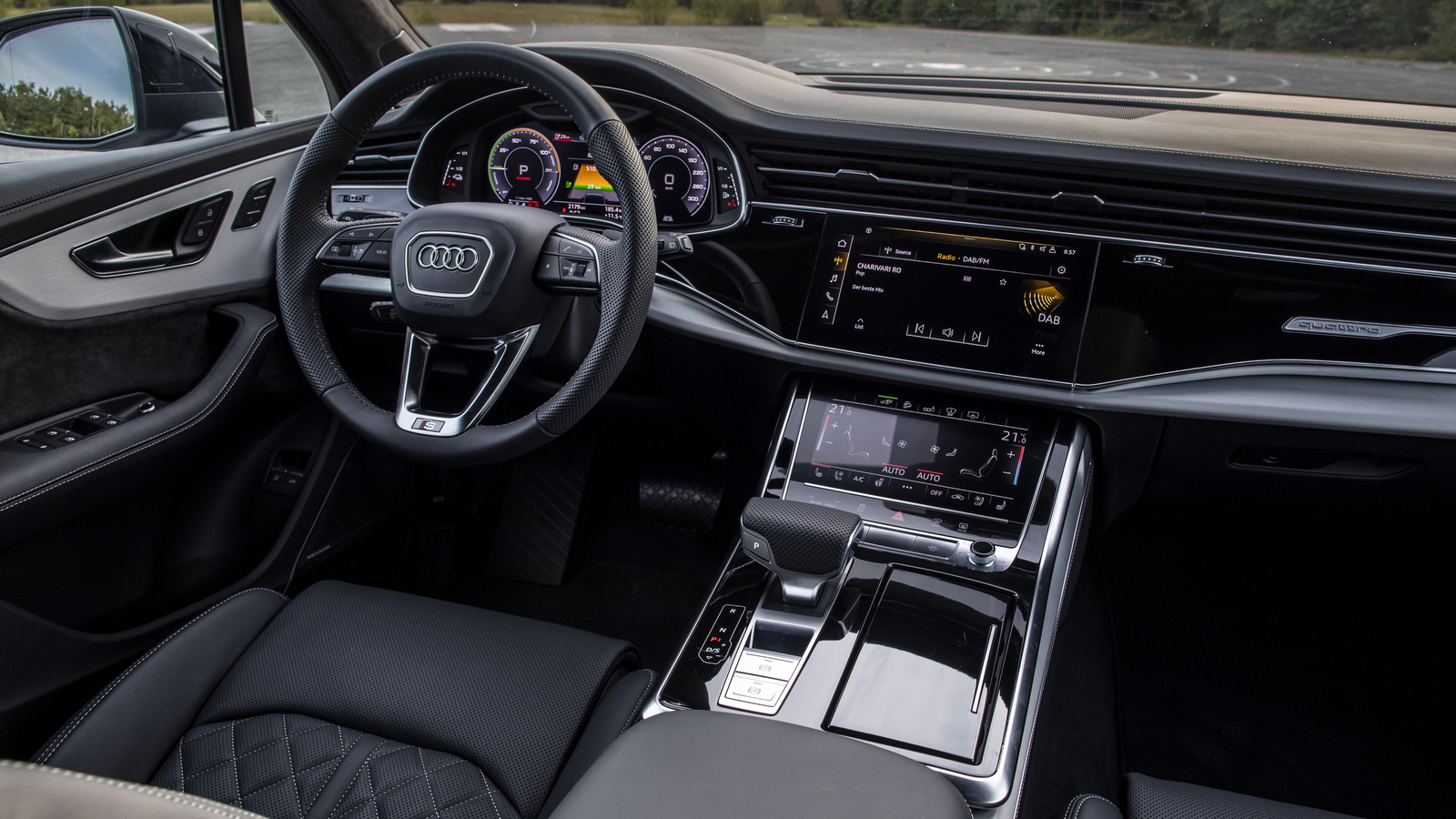 On this occasion, the crossovers supplied and a recovery system with optimized efficiency, and from the seven modes of drive electronics, and the possibility of mandatory preservation of the remaining charge of the battery, and the like.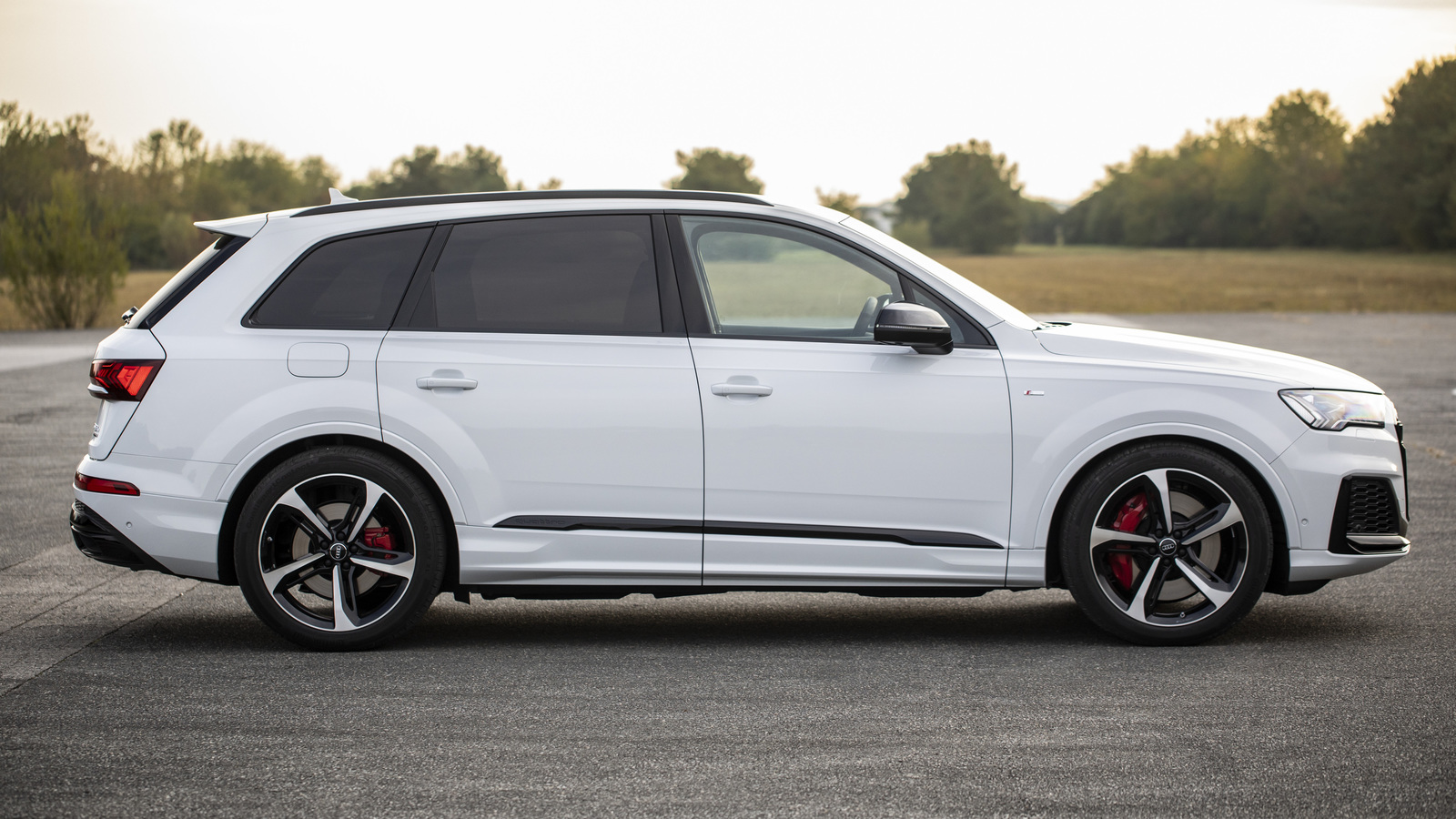 In addition, the driver was electronic assistant who manages the increased efficiency of electricity consumption: for example, it can determine exactly when you should turn off the engine and coasting and how to recuperate energy of braking. According to estimates Audi, all the braking up to 0.3 g capable of performing that is electric, and with energy recovery in the battery can be returned up to 25 kW of electricity.
Orders for new hybrids in Europe have already been taken: they are at least 74 89 800 euros and 500 euros respectively.