Crypto News
Bitcoin grew by 115% compared to the December lows 2018
In December 2018 bitcoin was in a state of acute crisis, and many traders massively out of cryptocurrency, fearing that soon it expects a complete collapse.
The biggest drop in BTC has demonstrated a year ago, December 14, then coin tested at least at the level of $3224. The market capitalization of bitcoin that day fell to $56,494 billion.
In December 2019, the position of BTC has been significantly strengthened when compared with the same period last year.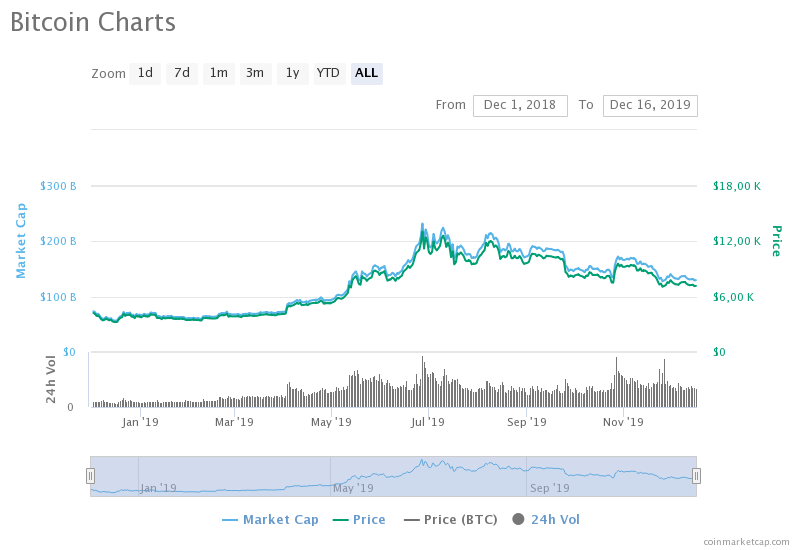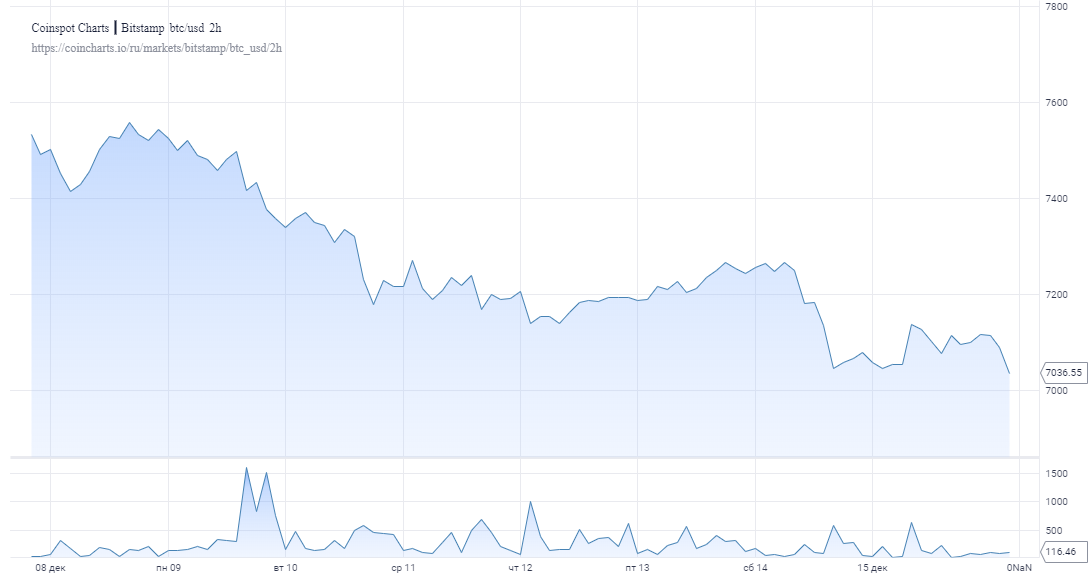 Bitcoin has grown by about 110% compared with the December rate in 2018. The first cryptocurrency Monday, December 16, trading at $7036, the market capitalization of BTC fell to $128,085 billion.
In January of this year, the average daily trading volume of bitcoin was just over $10 billion, during the so-called rally, the figure exceeded $10 billion, and to trade on the spot market reached $17 billion per day.
The same trend showed a bitcoin market futures. First and foremost, this applies to trading platforms Bakkt and CME. Bitcoin has escaped the surrender and Hasrat network BTC this year has periodically soared to a record high.
Many miners even work at a loss in anticipation of the may halving 2020 (a reduction in the reward for mining the block).
Twitter user Intuit Φ Consultants drew attention to the fact that up to 70% Hasrat BTC falls on Chinese miners. In connection with a reduction in income from mining of bitcoins from January next year is expected to the bankruptcy of the mining teams have been unable to survive in the new environment.