Auto
"Pension protests" in Paris gathered tube length as from Moscow to St. Petersburg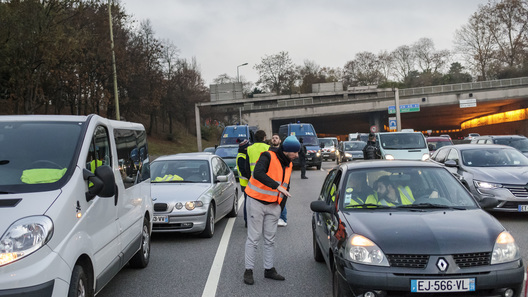 In Paris are on strike again: this time against the pension reform. Mass protests have already resulted in traffic jams, prompting Monday a giant tube with a length of hundreds of kilometers.
Because of the demonstrations of the "yellow jackets", trade Union activists and workers of the public transport in Paris on the morning of Monday 16 December, the city formed tube with a total length of over 600 kilometers. In addition, disrupted the movement on the Railways, according to the French newspaper Le Figaro, which cites "Interfax".
Were also closed eight lines of the Paris metro. At the entrances and in the subway are large crowds of people. Along the way, local railway reduced internal movement of trains, were cancelled flights international rail company Eurostar. This despite the fact that, according to transport Minister Jean-Baptiste Djebbari, about "80% of the employees of railway undertakings work every day."
The strike has affected even the education field in many universities postponed exams. For example, more than ten thousand students of the University of Lille cancelled exams at the end of the semester.
Director General of the French democratic Confederation of labour (CFDT) called for a break in the strike movement during the Christmas holidays. However, he noted that if the government does not react to the demands of the protesters, in January, the protests resumed with renewed vigor.
Protests are held all over France, in spite of made by the Prime Minister Edouard Philippe's statement about readiness for a slight easing of the pension reform. In particular, he promised that it will not affect those born before 1975, and raising the retirement age from 62 to 64 will only happen in 2027.
Large-scale protests against the draft reforms are ongoing in France for almost two weeks.