Crypto News
TradingView analyst: Bitcoin threatens rollback to $5500
The largest cryptocurrency started the week with a substantial loss of market position. Bitcoin Monday, December 16, reduced in price. The coin fell below $7000, and this negative trend is not over.
On Wednesday, the rate of BTC has dropped to $6582 on the cryptocurrency exchange Bitstamp. The average rate of bitcoin is $6675. The market capitalization of the largest cryptocurrency dropped to $121,181 billion.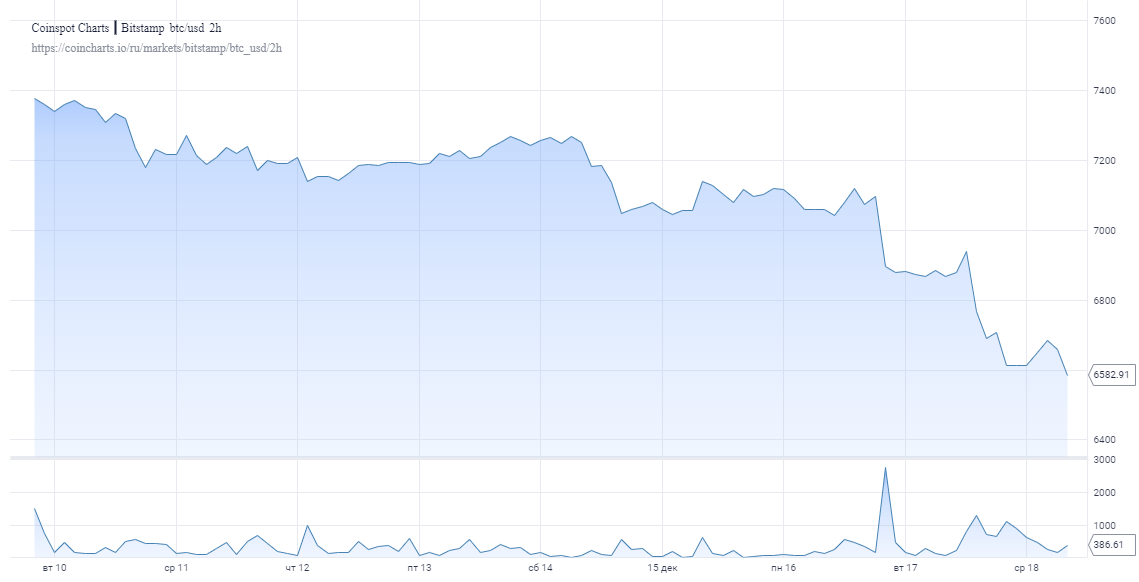 Analyst platform TradingView Jacob Canfield believes that in the coming days, the rollback will continue. He predicted that bitcoin will hit a record low at $5500. During testing, this minimum will be a consolidation followed by a slight rebound.
The expert drew attention to the fact that now the activity in the network of bitcoin is still very weak, and apparently, this trend is saved.
A supporter of cryptosphere presented on Twitter under the name Crypto Damus, conducted a survey on the page and asked the users of social networks, whether they think that bitcoin has found a bottom.
59% of respondents believe that the fall has not stopped and we are waiting for test of lows below $6000. 41% of Twitter users believe that the coin is at the bottom and will be able to keep the current values.