World
Democrats and Republicans opened debate on impeachment trump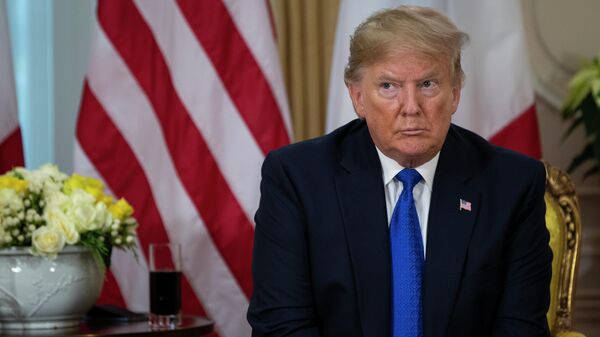 Democrats and Republicans in the house of representatives opened debate on impeachment of President Donald trump, opinion is divided strictly along party lines, the correspondent of RIA Novosti.
The Democrats said that there is no doubt of the need for impeachment.
As noted by Ben ray Lucas, nobody was going to run for Congress to put impeachment, but "the behavior of the President so blatantly wrong that to ignore his abuse of power would mean to renounce the oath that we were given."
In turn, Democrat Joe Kennedy turned to his children.
"Dear Ellie and James. You will read about this moment in the history books. Today I will vote for the impeachment of the President of the United States. I want to let you know why," said Kennedy. After that, he gave a version of events, which adhere to the Democrats.
Republican Tom Cole said that the entire impeachment process was full of flaws.
"I am opposed to going further, I am against this limited and unfair process. And, of course, I am against the impeachment of the President," said Cole.
Other Republicans accused the democratic majority that they did not give them words. They regarded as a mockery of the Democrats to hold hearings with witnesses only after the final vote on impeachment.
"The whole process was rigged, the Democrats pushed through a rule that the President was deprived of any proper representation," said Republican Debbie Lesko. According to her, protesting against the impeachment, the Republicans defend democracy.
In the hall there are constantly a few dozen of 434 members. Speaker Nancy Pelosi appeared in the hall in a black dress with a gold brooch in the form of a symbol of America — the eagle. Outfit Pelosi stressed her words about the fact that impeachment does not cause the Democrats of joy and is just sad duty.
"It is tragic that the actions of the President did impeachment is necessary. He left us no choice," said Pelosi.
For the events gallery to see dozens of journalists and about a hundred spectators who pass in the hall in the queue. The public is forbidden to photograph and to Express their personal attitude to what was said in the meeting. Among the audience there are two women dressed in an elaborate scarlet dress with heels and scarlet hats and gloves. The faces of these women painted in white, during the meeting, they sit idly by prayer.
Democrats say that trump was detained Congress approved military assistance to Ukraine in return from President Vladimir Zelensky political services in the form of an investigation against an opponent to trump Joe Biden. Trump States that demanded that the Ukrainian authorities only of the fight against corruption.