Science
A team of archaeologists has solved the mystery of the stone statues on Easter island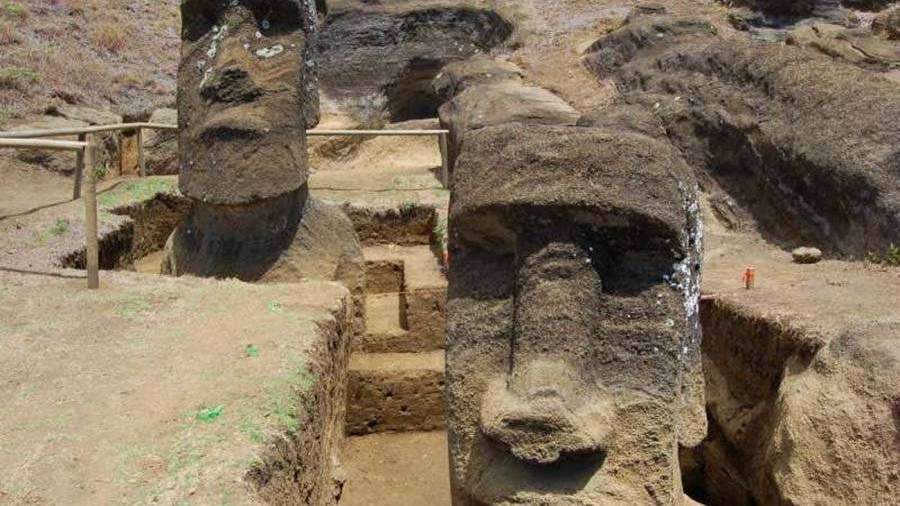 An international team of archaeologists from New Zealand, USA and Chile have solved the mystery of the moai stone statues on Easter island (Rapa Nui). According to the findings of scientists, the statue was to preserve the fertility of the land. This is stated in a press release on Phys.org.
The researchers studied two moai in the quarry of the volcano rano Raraku in the Central part of the island. It was a volcano was the source material for 95% of stone statues, of which there are more than 1 thousand territory was a fertile agricultural center for growing bananas, colocasia and sweet potato.
These soils, according to scientists, was the most fertile on the island. Discovered in the quarry where the moai were not designed for transportation, they had to stay there to protect the nature of career and to contribute to agricultural production.
In October 2018 American archaeologists have discovered how the ancient inhabitants of Easter island have learned to get fresh water from the ocean.
August 2 it became known that the Chilean President Sebastian Pinera signed a decree that accelerated the process of consideration of the bill on renaming of Easter island in Rapa Nui.