Technology
"Yandex" has told that the Russians were looking for in the Network in 2019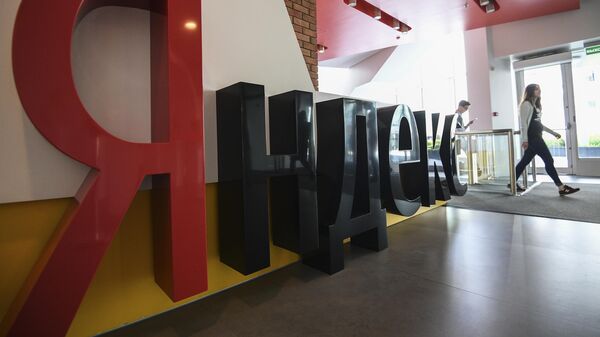 Ukraine's presidential election and who won them Vladimir Zelensky took in the past year the first place in the number of requests of the Russians in the search engine, according to the study of "Yandex" at the disposal of RIA Novosti.
"Vladimir Zelensky topped the list of the people in 2019 began to ask a lot more queries about how individuals – with a biography, beliefs, achievements, profiles in social networks, photos. Queries about the event, which attracted the attention of these people, for example, about the debate Zelensky Poroshenko and Russian concerts Billy Iles, in drawing up the stamp did not take into account", – noted the analysts of Internet companies. Also in the top 3 includes queries about the Japanese designer of Hideo kojima and the Swedish environmental activist Greta Thunberg.
The trio of events, about which the Russians often looking for information, also included a fire in the Notre-Dame Cathedral and the protests in Moscow, related to the elections to the Moscow city Duma.
Among the films in the lead in the number of requests in the search, six comic book adaptations, including "the Avengers: Finale" and "Captain marvel". In the first place in the top movie picture Russian "T-34". Most popular cartoon of the year – a remake of "the Lion King". "From the TV series the greatest interest was the final season of "Game of thrones" and "Chernobyl" TV company HBO. Almost all of the remaining lines in the top is a series of Russian companies, the most popular of them – "Bugs" – said in "Yandex".
According to estimates of analysts, all top-3 ranked battles: Habib Nurmagomedov vs Dustin Pare, Alexander Emelianenko vs Michael Koklyaev, Fedor Emelianenko against Ryan Bader. The top ten most requested sporting events also included football and hockey games. No other sports has not caused such interest among the Russians.
"In the first place in the list of games – Metro Exodus, the Ukrainian development Studio 4A Games. The game continues the popular series based on the books by Dmitry Glukhovsky. On the second line – despite the unexpected, not announced – was game in the genre "battle Royal" Apex Legends", – said in a release. Took third place game PUBG Lite.