Science
Scientists have found the oldest fossil forest on the planet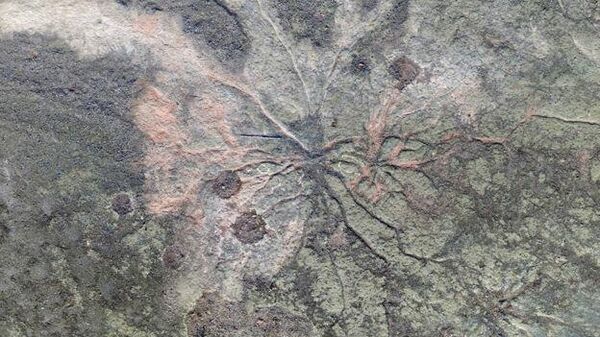 Scientists have found fossil trees, whose age is 386 million years. This is the most ancient to date, the fossils of prehistoric forests. The discovery described in the journal Current Biology.
During the examination of an abandoned sand quarry in the town of Cairo in the state of new York (USA) in 2008, scientists discovered a well-preserved imprints of the root system of large trees, which were, according to paleobotanists, part of a huge forest that grew here in the middle of the Devonian period.
After the study object, the researchers found that this is the remains of the ancient forests on the planet. Previously, the oldest on the planet were considered trees, discovered in the town of Gilboa, in the state of new York. Their age was determined as 385 million years.
Scientists have mapped the boundaries of the ancient forest, whose area was at least three thousand square meters. It grew at least two types of trees. First Eospermatopteris — treated class cladoselache (Cladoxylopsida) — gymnosperms, similar to those found in Gilboa. The second type — Archaeopteris — large plants with woody stem and flat fern leaves, possessing an extensive root system, the prints of which found the scientists. The length of individual roots of about 11 meters and a thickness of 15 centimeters.
Middle Devonian forest, obviously, was not as dense as the contemporary forest. A separate and rare cladoselache — leafless trees to a height of 10 meters, and short branches were interspersed with arheopteriks that resembled a pine tree, the branches of which, instead of needles growing curly leaves, as fern.
The researchers note that multi-tiered root system of archaeopteris played an important role in the interaction between ancient plants and soils, and thus in the joint evolution of forests and the atmosphere. It was one of the first plants, which due to its flat green leaves have begun to actively capture and store carbon dioxide from the air.
"These trees have contributed to the removal of carbon dioxide from the atmosphere" — are in the press release, Cardiff University the words of one of the authors of the study Christopher berry Christopher Berry. In the end, the end of the Devonian period, the amount of carbon dioxide in the atmosphere has decreased to today's values".
All these trees reproduce using spores rather than seeds. Another type of plant scientists have been unable to identify.
The study also showed that the planet's oldest forest was destroyed by flood. This is indicated by findings on the same layers of fossils of fish. Perhaps it is due to the fact that the root system of plants preserved in the anoxic environment of marine sediments, it was so well preserved.