Science
Rocket "proton-M" launched from Baikonur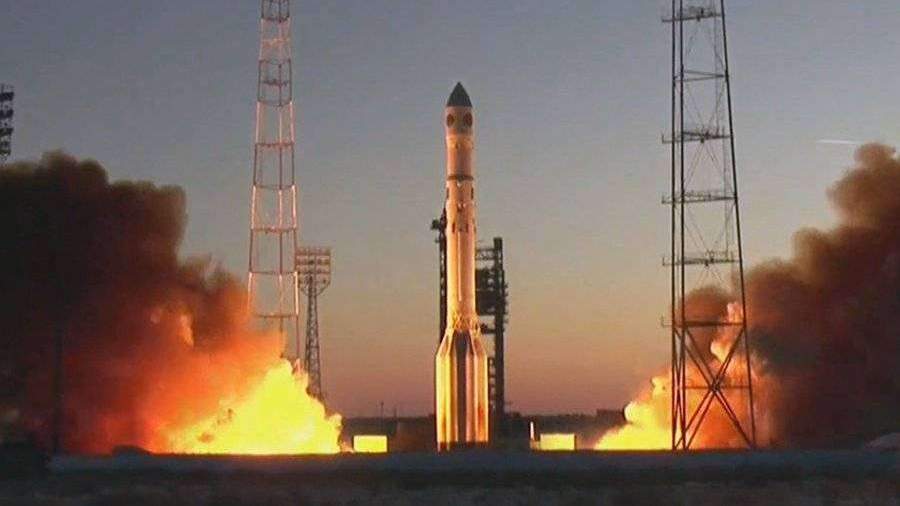 Rocket "proton-M" with the Russian weather satellite "Electro-L" on Board was launched from the Baikonur cosmodrome. The stream of running led site of the Corporation "Roscosmos".
Department head unit in a part of the booster and spacecraft should occur at 15:12 GMT. The removal of the satellite into orbit is scheduled for 21:40 GMT.
21 Dec rocket delivered to the launch site and placed on the launch facility.
Spacecraft "Electro-L" № 3 is part of the same hydro-meteorological space systems. It provides the data of the Federal service of Russia for Hydrometeorology and environmental monitoring and other departments.
Earlier, on 18 December, at NPO Lavochkin said that the postponement of the launch of the rocket "Soyuz-ST" with five European companions were caused by problems with the control system of the launch vehicle, not the malfunctions in the booster "Frigate".