World
The President of Estonia admitted that her grandchildren go to Russian kindergarten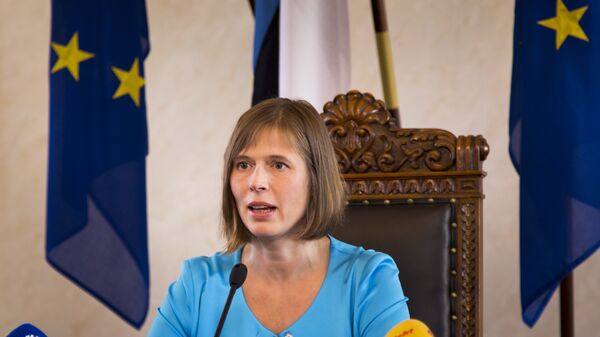 The President of Estonia Kersti Kaljulaid admitted that her grandchildren go to Russian kindergarten, because at an early age children should learn two or three languages.
"My grandchildren actually go to a Russian kindergarten. It is because in our family of seven children who knows one language is considered a waste. Already in his childhood he should master at least one, but preferably two languages. My younger children speak three languages from kindergarten age. I appreciate the linguistic richness" — said on Saturday Kaljulaid portal of Estonian public broadcasting ERR.
Kaljulaid of the opinion that all schools in the Republic shall be Estonian, which would study and English-speaking children. "As I understand it, all Estonian residents want our children growing up together, no matter what language is native to them. And so they send their children to Estonian kindergartens and schools of Estonia. And such people becomes more", — said the President.
According to Kaljulaid if all children learn in the same school, and Estonian guys there are more Russian-speaking friends. "So we can together move forward," she said.
Recently many politicians in Estonia are in favour of full transfer of education to the state language. The Estonian authorities claim that the transfer of all schools in the country in Estonian language training will increase the competitiveness of Russian-speaking inhabitants of the country, however, the representatives of the Russian community believe that the result of this translation is a significant deterioration in understanding the subjects taught, the impoverishment of vocabulary, poor academic performance, a significant increase in teaching load of Russian children.
Russian schools and high schools in Estonia have partially moved on to teaching in Estonian, according to the adopted in 2010 the law "On basic school and gymnasium", according to which the ratio of subjects in Estonian and Russian languages should be brought to a value of 60% for Estonia and 40% in Russian. Now in Estonia there are 74 schools, which can receive education in Russian language.