World
In Minsk called talk of a possible rejection of the national currency folly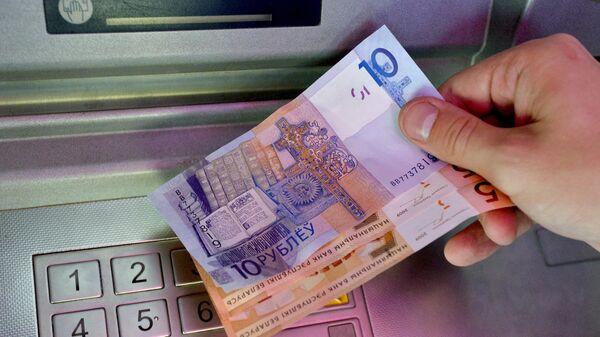 Assumptions about the possible failure of Belarus on its national currency in the framework of deeper integration with Russia are "absolute nonsense," said the first Vice Prime Minister Dmitry Steep.
"A striking phenomenon (for the Belarusian economy in 2019 – ed.) was the release of our Bank's development, in fact, a financial institution of the government, the market of Eurobonds – five-year bonds on 500 million dollars, in principle, under travelers low rates on sovereign borrowing. This is a great achievement for the Bank's development and for our financial system. Plus the debut, in fact, the Belarusian ruble on the market of Eurobonds – 210 million. This, by the way, speaking of trust in the national currency and completely empty fabrications in the framework of the program of integration (with Russia – ed.) that we give up the Belarusian ruble and move on to some other currency. It is absolute nonsense," said Cool in an interview with TV channel "Belarus 1", which was shown on Sunday.
According to first Deputy head of the government of the Republic, the negotiations on this subject with the Russian side is not conducted.
In may, 2019 development Bank of Belarus announced the placement of Eurobonds for $ 210 million Belarusian rubles (about $ 100 million) with a maturity of three years with a coupon rate of 12% per annum. The placement was held on the Irish stock exchange (Euronext Dublin). This was the first Eurobond, denominated in the national currency of Belarus. Before that, in late April, the development Bank placed a debut Eurobond with a volume of $ 500 million with a yield in the amount of 6.75% per annum.
The Treaty establishing the Union state of Russia and Belarus was signed on 8 December 1999 in Moscow, for the 20th anniversary it was proposed to adopt a programme of deeper integration. Established a working group to develop proposals, parties a total of 31 developed a draft sectoral roadmaps. Now, as stated on 20 December following the results of negotiations of presidents of two countries the Minister of economic development of the Russian Federation Maxim Oreshkin, the final agreement with regard to the integration block, three groups of issues in the field of oil, gas and taxes.
The Treaty establishing the Union state, in particular, provides for the phased introduction of a single monetary unit (currency) with simultaneous creation of a single emission center. However, the development of such road map has not yet been reported. President of Belarus Alexander Lukashenko said earlier that he supports the introduction in the Union state single currency, but it should not be Belarusian, not the Russian ruble. Representatives of the Russian authorities spoke about the possibility of a single currency in the future, at a certain stage of integration of the two countries.