Auto
In Russia counted 1.5 million vehicles with dangerous "pillows-killers"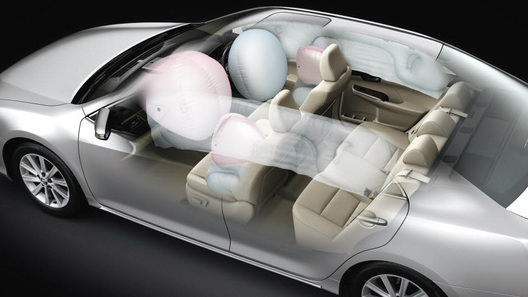 Global service campaign related to the faulty airbags company Takata, have been one of the most serious service scandals in recent years, and perhaps the entire history of the automotive industry. Meanwhile, Russian drivers prefer not to draw attention to this danger.
Pillows Takata, which has recalled around the world for about a hundred million cars two dozen brands, including the most massive, dangerous because of the design blunder. The generator, which should ensure the filling of the pillows during the accident, maybe not the time to explode: formed at this point, the fragments fly through the cabin and hurt passengers.
Recorded more than a dozen deaths and several hundred injuries. The company Takata, under pressure from multi-million dollar fines time to fail. But in Russia, the service campaign is progressing with difficulty – not least by the very owners who waved his hand at serious risk.
According to estimates Rosstandart, in our country there may be up to half a million cars with potentially dangerous pillows. This is reported by "Izvestia": the publication, citing Deputy Minister Alexei Kuleshov says that in Russia are now being implemented for this reason revocable campaign five brands – Nissan, Toyota, Mitsubishi, Subaru and BMW, and the list of "time bombs" are the cars from 2010 to 2014
"The defect carries enormous risks for life and health of people in the cabin. It is important to check the car regardless of its age. If it falls under revocable campaign, as soon as possible to go to the dealer", – said the representative of Rosstandart. Russian representative offices of almost all of the aforementioned brands confirmed the publication of the service campaigns. In addition, the machine withdraws in Russia, and Honda.
Market participants and representatives of Rosstandart noted, however, that campaigns are not as active as I would like. According to experts, the fact there are several reasons. First, the vast majority of problematic cars – old and operated at times where feedback information is not completely.
Secondly, the car owners prefer to close their eyes to the potential danger due to lack of time, not realizing the seriousness of the problem or being confident that the repair will be expensive. The dealers can not notify car owners about the need for a visit to the service, as do not have any information about specific host: over the years of operation of the car could change the owner on more than one occasion.