Science
Three "Messenger-M" and military satellite successfully put into orbit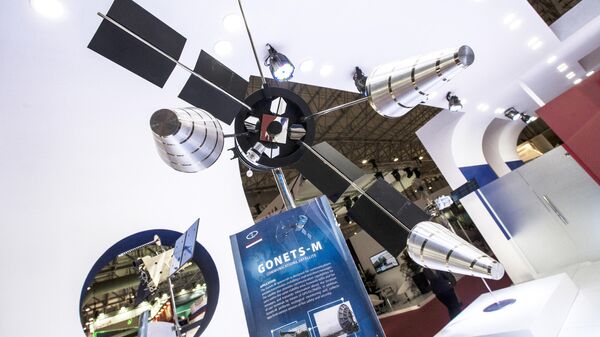 The upper stage "breeze-KM", launched from the cosmodrome "Plesetsk", brought into the calculated orbit satellites for military purposes and devices of communication "Gonets-M", reported the defense Ministry.
The launch was made at 02.11 GMT combat crew of the Space forces, VKS, the removal of spacecraft into orbit passed in a regular mode.
Communications satellites are transmitted to control the customer – JSC "Satellite system "Gonets".
The program is designed
It was the 25th and last scheduled for the year 2019 of space launches of Russia, they all completed successfully. Just made 13 launches from the Baikonur cosmodrome, eight from Plesetsk, one from the East and three from Kourou. It allowed Russia to take third place in the world by number of launches of space rockets, behind China with 33 starts (31 successful) and the United States – with 27 starts. Until the end of the year is expected to have two launches in China.
In addition, it was the last in the history start easy conversion rocket "Rokot". Held the start was the last in the interests of "Roscosmos".
Booster light class "Rokot" created under the conversion program on the basis of the decommissioned Intercontinental ballistic missile RS-18. The first launch of "Rokot" from the Plesetsk cosmodrome took place in may 2000. Just from Plesetsk held on 31 missile launch, launched 74 satellites for various purposes. The control system apparatus of the missiles by the Ukrainian company "Hartron". After the 2014 Ukraine stopped the supply of this equipment in Russia, making it difficult to conduct launches of the carrier and he decided to give up.
Earlier it was reported that the Khrunichev Center (part of "Rosatom") is developing a rocket "Rokot-2" with the Russian control system.