World
The foreign Ministry admitted that the US Ambassador in Poland, "no time for history in schools"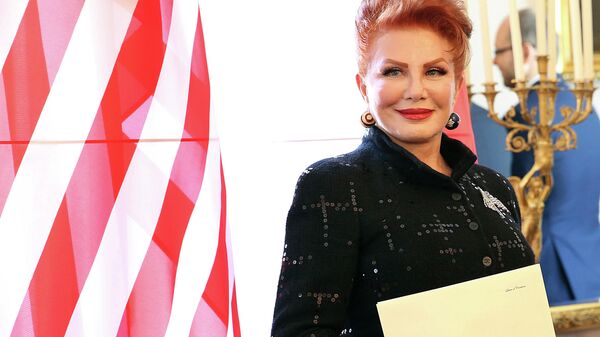 The Russian foreign Ministry reacted to the statement by the American Ambassador of the USA in Poland on the causes of the Second World war, the office questioned a good knowledge of diplomat history.
Earlier, US Ambassador in Poland Georgette of Mosbacher posted on Twitter a comment that "this is Hitler and Stalin conspired to start the Second world war", in her opinion, "Poland was a victim of this terrible conflict."
On Monday evening on the official website of the Russian foreign Ministry in Twitter there was a comment about it in English.
"We are surprised to hear it from the Ambassador of the USA – a country that was our ally in world war II. It seems that the US Ambassador in Poland perform poorly on history in school. We only recall some facts," wrote Mead.
The Ministry recalled that the prelude to war was the Munich agreement, and the number of American companies "helped Hitler to create a machine of war." "And why the US alone every year to vote against the UN resolution on combating glorification of Nazism?" asked in the Department. Your message to Twitter for this reason the Ministry was accompanied by a table with the results of a voting.
The Russian authorities have repeatedly stated that some European countries are trying to rewrite history. Last Tuesday the President of Russia Vladimir Putin said that they, in particular Poland, colluded with Nazi Germany, at the disposal of the Federation have the documents as they were negotiating. According to Russian politicians, this part of its history, Europe is not ready to admit it, but according to the speaker of the Federation Council Valentina Matvienko, it is impossible to ignore.