Auto
T – means "crossover SUV" Volkswagen has registered three new name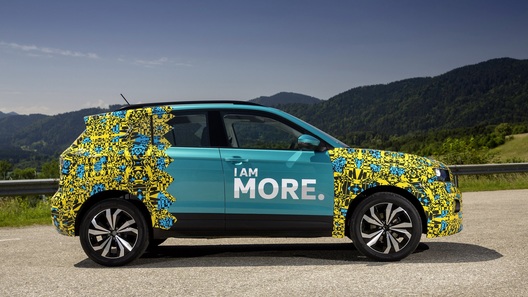 The Volkswagen group continues to expand its presence in the segment SUV: become known three names, which the firm can reward the innovations planned for next year. Something is known only about one of them.
All three new names start with the letter T: this tradition in VW have adopted recently, but seem to be very proud of her. Resource VWVortex claims that the patent office of Germany filed applications for the registration of names T-Sport, T-Coupe T-Go.
The first one might be related to a model for the global market is developing the Brazilian subsidiary of Volkswagen. It is already known that a small crossover based on the Polo with a liter engine in the local market will be referred to Nivus, but for Europe in a VW could remember the name that was planned earlier. In the Old world SUV is expected to appear by 2021.
The second name to "Nivus" is hardly relevant, since he, in theory, represents the cross coupe. But it could mean the imminent appearance of, for example, kupeobrazny modification of the SUV T-Cross. In fact, Volkswagen already has a crossover, the name of which involved both words is Atlas Cross Coupe, a slightly more expressive version of the well-known "Tramonto".
And under the name T-Go could be hiding the most compact representative of the line on size is even smaller than T-Roc, while it is about such a project from Volkswagen could not hear anything.
However, the Russians these firms throwing around the ' T unlikely to affect our country, none of the existing assets of the brand T-crossovers is not for sale. But in the middle of next year on the conveyor plant in Nizhny Novgorod can get the SUV named Tarek, who is considered to be the most affordable.