World
Refused to leave the President of Abkhazia Raul Khajimba and opposition have started negotiations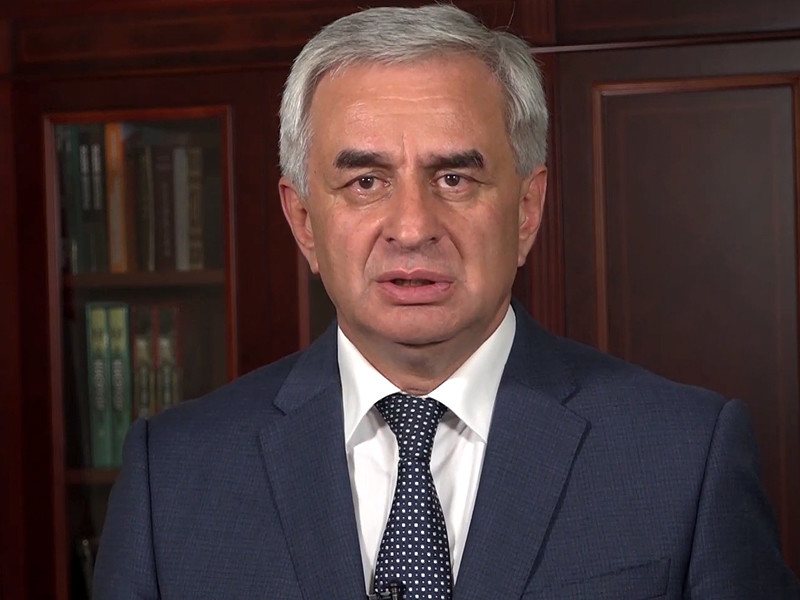 The head of Abkhazia Raul Khajimba refused to resign, and the opposition, which organized yesterday's protest action near administration of the President of the Republic, carried out in Sukhum on Friday meeting, reports "Interfax". About this informed the member of the Public chamber Ruslan Khashig.
"With the mediation of the four members of the Public chamber of Abkhazia commence negotiations of representatives of opposition and the President of the Republic to overcome the political crisis," he said.
The protesters intend to stay in the square in front of presidential administration of Abkhazia and in the building as long as no decision on new presidential election, said on Friday, TASS one of the organizers of the rally Akhra Avidzba.
"I personally want to see clarity in the new elections and the people want it. We all came with this intention. We will complete [the rally] when good sense prevails over ambition. When new elections will be scheduled, we leave the building," said the source.
Avidzba said that the protesters opposed the violent method of conflict resolution. Their main requirement, he said, is that the current President Raul Khajimba has to abide by the Constitution of the country, including in the part concerning the election.
The President of Abkhazia Raul Khajimba is the official residence in Sukhumi, where, and manages the Republic, told TASS the security Council Secretary Mohamed Kilba. "Is in official residence," he said, adding that the head of state performs his duties in full.
Recall, 9 January, the opposition tried to storm the presidential administration of Abkhazia and evening blockaded the building. Opposition party "Aytayra" ("Revival") has called for the head of the Republic Raul Khajimba to resign. Opposition supporters claim that at the last in 2019 elections of the President Khajimba received a majority of votes, and call for new elections.
In the administration of the President of Abkhazia has called the unrest in Sukhumi attempted coup.
On Thursday evening the Parliament of the Republic adopted an appeal to Hajime urging them to resign to stabilize the situation in the country. The President of Abkhazia refused to resign.
In the attempted coup in Abkhazia was attended by citizens of Ukraine, who called themselves representatives of the Donetsk people's Republic, said the administration of the President of Abkhazia. DNR – the self-proclaimed Republic on the territory of the districts of Donetsk region, outside of Kiev.
Officials will investigate the circumstances of the emergence and stay of these persons in the Republic, said the Agency interlocutor.