Science
Russian scientists have created a chair that is able to monitor the posture
Unique "smart" chair that will monitor the posture of schoolchildren has been developed by scientists of the South Ural state University (SUSU). This is made possible by equipping seats with special sensors that determine human posture.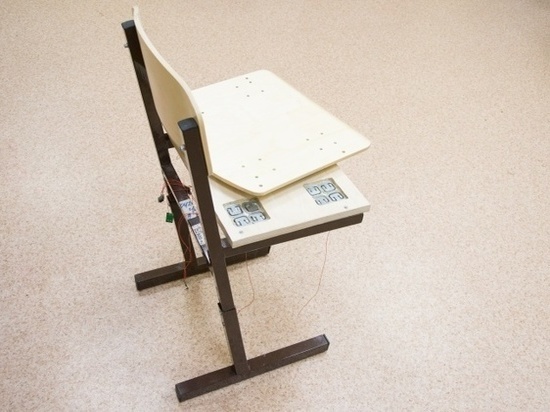 As reported in the Ministry of science and higher education first, the researchers analyzed the proper posture sitting at the Desk of a student using stabilometric platform. "Knowing" the degree of pressure on the plane of the support is properly seated man, further shifting the centre of gravity, i.e. a change of posture, the device will detect the change in pressure and transmit data to the monitor.
According to the developer of a chair, candidate of biological Sciences Vitaly Episheva, in fact its development is a regular school chair, in which is mounted sensors as in conventional electronic scales. When a person sits correctly, the chair determines its weight. Variation in weight from the "right" will be an indicator of wrong seat.
Information about incorrect posture in real time will be transferred to the teacher's computer or the child's parents via Wi-Fi or Bluetooth. The information can also obtain physical education teacher and school nurse. As a result, educators, parents and doctors will have the opportunity to influence that child to sit correctly. "If the position deviates from the norm, this may be due to injury, flat feet or having one leg shorter than the other", — explained in Minobra of the Russian Federation. The doctor will advise to treat the child, can diagnose abnormalities at an early stage.
Currently, the scientific staff of the University have built a prototype smart chair. After three months carried out a pilot experiment involving schoolchildren.