Crypto News
The network of bitcoin with the end of 2017 has registered 124 million new addresses
In the study of Decentralized States that since the end of the year 2107, the bitcoin network has registered around 124 million new addresses.
Even during the domination of the bearish sentiment in the market ecosystem of BTC has continued to expand and the number of registered addresses in a day sometimes exceeded 300 000. If you look at the graph provided by experts, we can see that the interest in the bitcoin blockchain over the past three years has increased steadily.
The report also said:
For sense of scale – the number of addresses holding more than zero bitcoins, in January 2011 there were only 70 000. Today the figure is 28 million – a 400-fold increase in nearly a decade.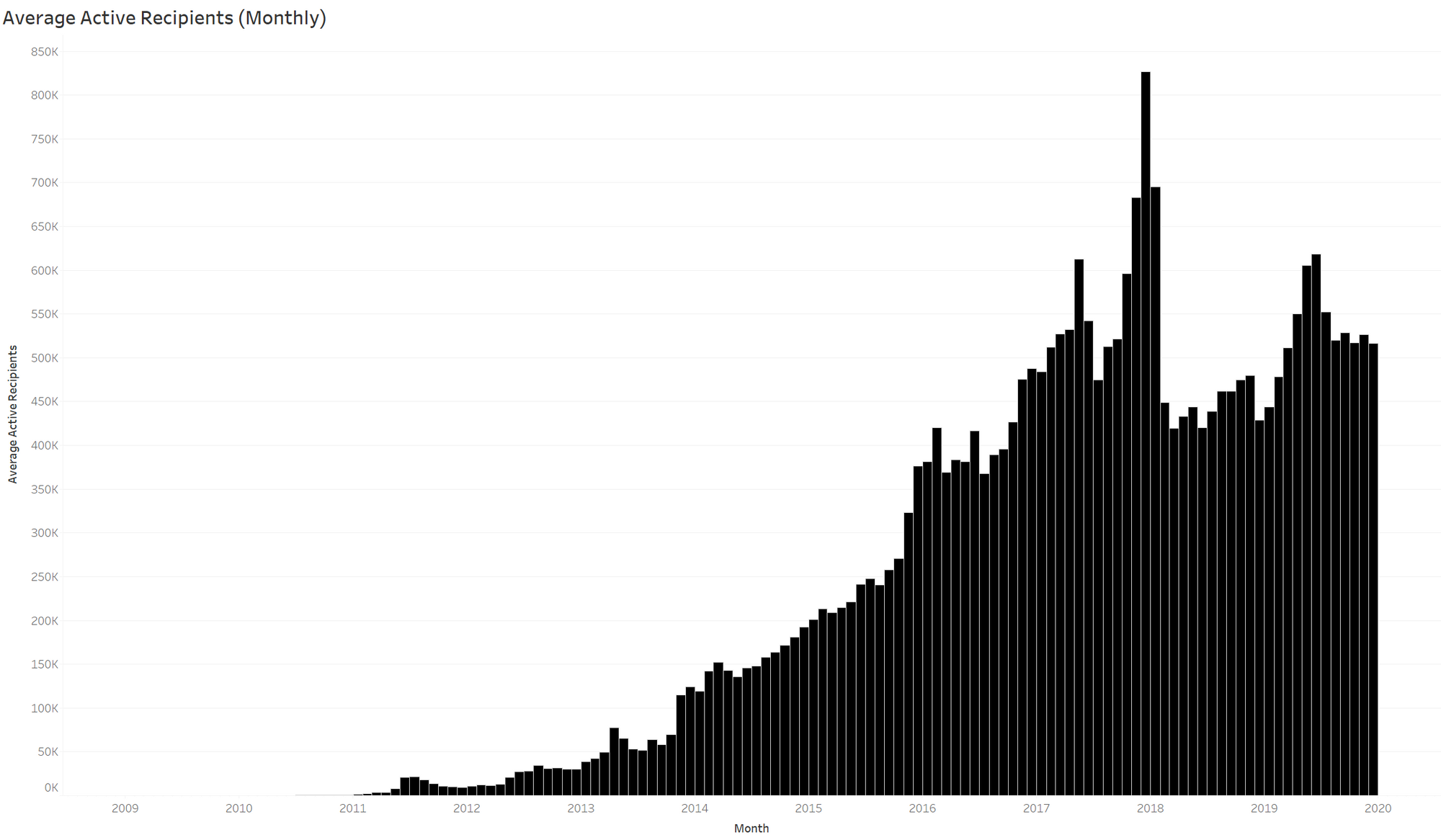 During this time they produced more than 18 million bitcoins. In comparison to the end of 2017 stocks of whales and retail holders of BTC has increased significantly. In 2011, the network of bitcoin, on average, were processed several hundred transactions and it is now the number exceeds 300,000 transactions per day.
Transactional activity in recent years has grown to a new high. For example, in June a supporter of BTC Kevin Hand pointed out that the number of active bitcoin addresses reached its highest level since November 2017.