Science
The largest freshwater fish recognized extinct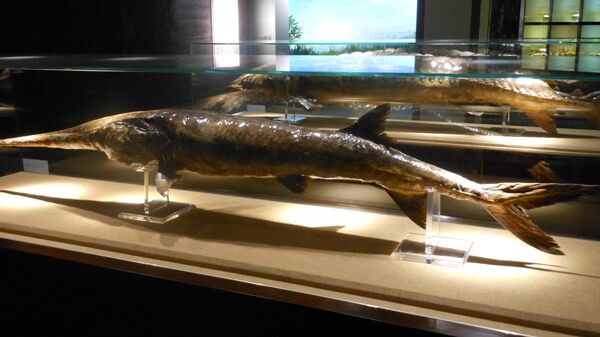 Scientists announced the complete disappearance of the Chinese Belonosov — the largest freshwater fish of today. It is reported by LiveScience.
View Psephurus gladius lived in the Yangtze river, but became extinct "due to overfishing and fragmentation of habitat".
"Because there are no individuals in captivity, and not preserved living tissues, to restore the fish is to be considered extinct in accordance with the criteria of the red book", — stated in the article.
In 1989 Belonosov included in the list of animals of China, under the greatest threat of extinction. Last live specimen was seen in 2003. From 2017, the researchers examined the local rivers and ponds, as well as fish markets, to find confirmation of the existence of these animals. The researchers have laid a snare, which came 332 species, but among them was not Psephurus gladius.
Chinese vislonosy, or pceparty, can reach seven meters in length. According to some information, particularly large specimens weighed about half a ton. In the 70-ies of XX century, the number Belonosov greatly reduced due to fishing activities. Subsequently, the population has declined even more because of water pollution and building of dams.