World
Storm "Kiara" was quickly a aircraft from new York to London in 1.5 hours faster but the landing was hard (VIDEO)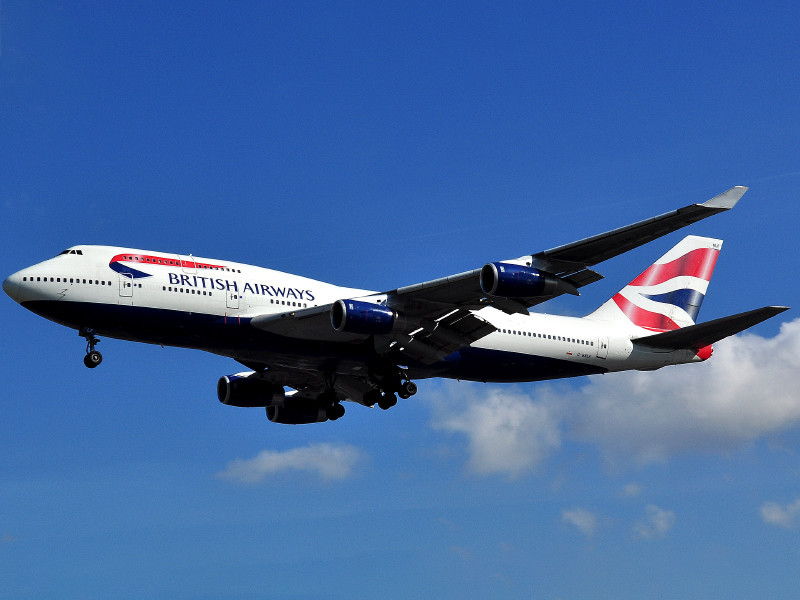 Storm "Kiara", a stormy few days in Europe, was the strongest over the past seven years in Britain. Gusts of wind North West Wales reach 150 km/h due to a wind normal (not supersonic) aircraft made a record-fast transatlantic flights.
For example, Boeing 747-436, British Airways flew a 5600 km from NY to London in 4 hours 56 minutes instead of the standard 6 hours 13 minutes. The BA112 flight landed at Heathrow on 102 minutes before. Because of the strong wind the ship was dispersed in flight to a record 1,327 km/h, according to Stormnews. As for the supersonic Concorde aircraft, they were flown from new York to London in less than three hours.
Broke the speed record and the Dutch airline KLM, whose Boeing 747, flying over Newfoundland, thanks to the tailwind exceeded the rate of 1,300 km/h, writes RTL Nieuws. For comparison: normally the plane is flying at a speed of 900-1000 km/h. eventually, the flight from new York to Amsterdam, it took us 5.5 hours instead of 7 hours.
But flights coming from Europe to the United States, by contrast, flew an hour and a half longer.
Because of the hurricane "Kiara" appeared before difficulties with the landing of planes in European airports. In particular, London Heathrow, couldn't get Boeing British Airways flight from Abuja (Nigeria).
So the wind rocked the plane, he when landing heavily hit the left of the chassis of the runway and then bounced a few times. The crew decided on an immediate takeoff and the missed approach. The aircraft landed safely at the second attempt, reports the BBC.
Strong winds brought to the UK by #StormCiara forced a plane to abort its landing seconds after touching down at Heathrow Airport.

To read more about the UK weather, click here: https://t.co/XpFaikk1sg pic.twitter.com/PufDA8Mamk

— Sky News (@SkyNews) February 10, 2020
A few hard landings the ships made at the airport of Birmingham.
Because of the hurricane at Amsterdam airport Schiphol was cancelled 240 incoming and outgoing flights. The Belgian authorities canceled 60 flights to Brussels and from Brussels. 120 flights cancelled at Dusseldorf airport in Germany. Problems with the schedule of air traffic was also seen in Berlin, Munich, Frankfurt, Cologne and Hanover.
Hurricane "Kiara" left in Britain without light about 150 million homes.
In the country canceled flights, trains and ferries. Closed some roads. The rescuers had to rescue drivers from flooded cars and machines that fell the trees. In these cases has done without victims.
Thus far three wounded. People were injured because of falling fragments of the roof of the building of a pub in the Scottish city of Perth.
Britain's Queen Elizabeth II because of the strong wind was canceled the traditional Sunday Church service in the family estate of Sandringham (Norfolk), and in London to the public closed all the Royal parks, including Hyde Park and St James Park.