Animals
"Not hiding your figure under your clothes": the incredible Russian female bodybuilder Nataliya Kuznetsova
Russian athlete Natalia Kuznetsova in her 27 years, is a professional powerlifter, record holder in bench press, master of sports of the international class and the record holder in the deadlift, a professional female bodybuilder and master of sport of international class in airlifting.
The girl is stunning incredible physical shape. With the growth of 168 cm, she weighs about 90 pounds, the volume of the biceps — 47 cm, hips 72 cm, waist — 76 cm. Natalia started to play sports at age 14 weighing just 40 pounds.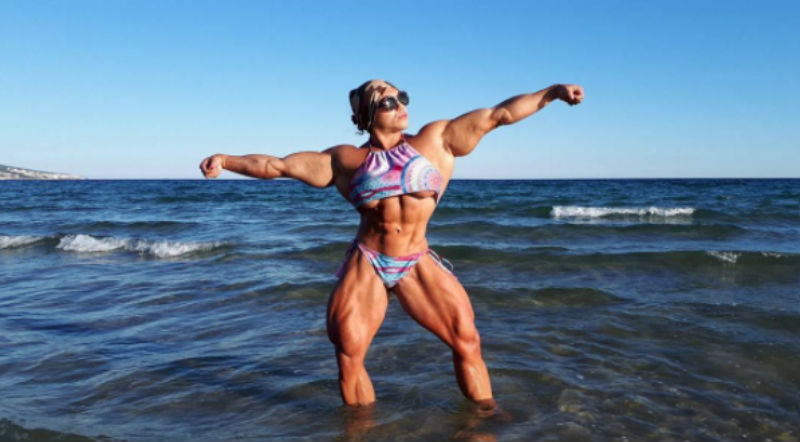 Natalia was born in Chita, where he went to school and began bodybuilding as a teenager. Despite the slender figure, the girl quickly began to gain weight and to acquire muscle.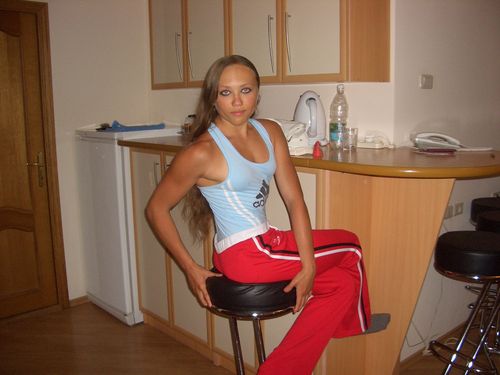 2005 — Natalia is 16 years old.
In the 16 years she became the absolute champion in Zabaykalsky Krai on bodybuilding. In 2009 he moved with his family to Moscow. The girl is instagram, where she has almost 200 thousand subscribers.
Maximum bench press, Nataliya — 165 pounds, deadlift — 240 pounds. And that's without equipment — according to female athletes, she never used it.
Natalia trains every day for several hours diet, though not too strict.
https://www.instagram.com/p/BXNi1xPD7Ex/
Only 5-6 of the meals, mostly chicken, fish, beef, rice, pasta from durum wheat, lots of vegetables. Of sports nutrition — protein and various supplements.
By the way, Natalia is one of the few athletes who does not hide the use of anabolic steroids — but in small doses and only before the competition.
The female bodybuilder is married to Vlad Kuznetsov, who in the past also was on the wrestling team and holds the title of master of sports. The couple train together and go to competitions.
In social networks the girl was often criticized for such a masculine figure, but Natalie gets upset and ignores attacks:
"It is easier for the alien to pass unnoticed than a girl weighing 90 kg with height 168 cm in relatively decent quality. At me always and everywhere pay attention, regardless of the time of year. So I try to be always in shape. Yes, people turn around. In summer, people come to me asking to be photographed dozens of times per day. I have long been accustomed to. To hide your body type I does not occur. Bodybuilder can't be invisible. In our country, as it so happened, that having extra weight is normal and less shameful than developed musculature".