World
In Idlib shot down a helicopter of the Syrian army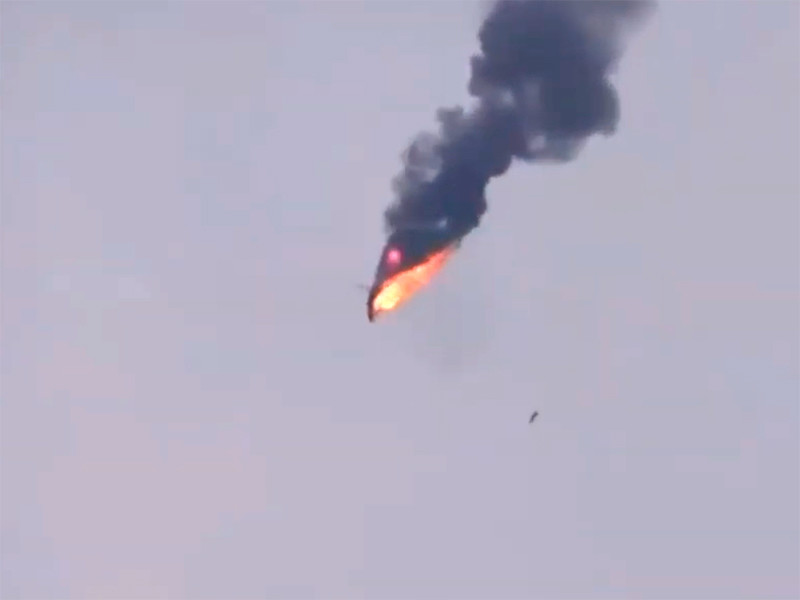 In Syria, near the town of Nayrab in Idlib province shot down a military helicopter belonging to the Syrian army. This was reported in the Ministry of defense of Turkey.
Both pilots who were on Board were killed, RIA "Novosti". The fate of two people aboard are unknown.
The Syrian news Agency SANA, citing a source in the Syrian army confirmed the Downing of the helicopter, reports TASS. "One of our helicopters was struck by an enemy missile in the air over the area of Nayrab in the South of Idlib province, where the boss of the terrorist organization, supported by Turkey. The helicopter crashed and the crew died," the source said.
According to the newspaper Turkiye, the aircraft was shot down by militants of the Syrian opposition. RIA "Novosti" with reference to the Syrian military claims that it was members of the group "Dzhebhat EN-Nusra"*.
The Turkish defense Ministry on Tuesday also announced the neutralization during operations in the North of Syria 51 Syrian soldier. According to Turkish media, the defense Ministry also announced the destruction of two tanks and anti-aircraft guns to Syrian government forces. Ankara also said that another Syrian tank captured by the Turkish military. As a rule, the Turkish military, the term "neutralization" mean killed or captured enemy fighters, reports "Interfax".
On Monday, Turkey reported the death of five military in the shelling of the observation post in Idlib. In response, Turkish armed forces shelled 115 objectives related to the Syrian army. In these attacks, "neutralized" 101 Syrian soldier shot down the helicopter armed forces of Syria. They also destroyed three tanks and two mortars.
Press Secretary of the President Dmitry Peskov told about the concerns of Russia in connection with the situation. On 10 February, the members of the Russian interagency delegation has completed its visit to Ankara, where they tried to agree on de-escalation of the conflict in the Syrian province. That in the course of negotiations the parties reached an agreement, was not reported.
Idlib remains the last area of de-escalation, which is not placed under the control of Damascus. In 2018, Moscow and Ankara agreed to establish in this province a demilitarized zone, but there still remain various armed groups, writes "Novaya Gazeta". The situation is exacerbated because of the desire of the troops of Syrian President Bashar al-Assad Idlib to take control. February 5, Syrian troops captured the town of Sarakibe.
*"Dzhebhat an-Nusra" terrorist group, banned in Russia.