World
Trump won't fire the attorney General, which interfere with the work of his tweets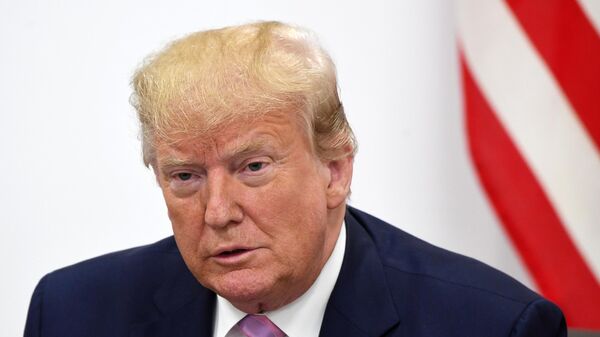 The President of the United States Donald trump had complete confidence in the head of the justice Department, attorney General William Barr, who said that the President and his tweets on the Ministry of justice prevents him from working, said the press Secretary of the White house Stephanie Grisham.
"The President never bothered by comments, and he (Barr – ed.) has the right as any American citizen who publicly Express their opinion," the statement said Grisham. "The President has full faith to the attorney-General Barr," said the spokesman.
The Republican leader in the Senate Mitch McConnell in a Fox News interview suggested that Trump should listen to the words of the attorney General. "I think the President made an excellent choice when offered Barra to the post of attorney General. I think the President should listen to his advice," said McConnell, referring to the failure of trump's speech that the attorney General sees as hindering his work.
Comments of the attorney General followed a series of statements trump about the case of his former friend Roger stone. Prosecutors suggested the court sentenced stone to a term in seven to nine years in prison, but the justice Department disavowed these requirements after trump on Twitter called them unfair.
After the Ministry took the matter under control, all four of the Prosecutor announced the withdrawal. Trump said that he did not interfere in the matter, though, and claimed that he had every right to be. Scandal: Democrats in Congress began to demand investigation of the alleged interference with trump justice, the Republicans didn't support them.
Stone was accused of lying to Congress during testimony under oath, and obstructing the investigation of Congress. The jury agreed with the prosecution that stone lied to the house Committee on intelligence to "conceal the ugly truth" about his relations with WikiLeaks. The prosecution said that the stone was intended to have a website damaging information on Democrats to help Trump in the election campaign. In addition, stone was accused of trying to block the testimony of other witnesses in Congress and in the cover-up of documents from Congress. The sentence to stone to be delivered in the near future.