Science
Samara archeologists will develop a virtual 3D model of the excavation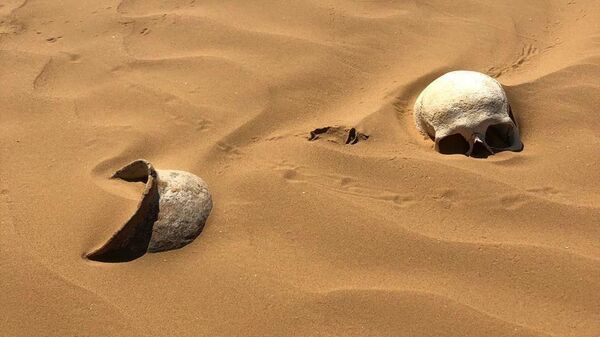 Archaeologists and programmers Samara University has begun to develop a virtual 3D model of the excavation that will be a visual aid for all those studying the archaeology, said Wednesday the press service of the University.
"Samara archaeologists and programmers have begun to develop virtual 3D models of archaeological excavations, a Detailed three-dimensional model of the excavation will be a modern visual aid for students studying archaeology, and will contribute to the development of digital education in Russia", — stated in the message.
According to the press service, the basis of a virtual 3D model is taken from a real excavations conducted in the summer of 2019 in the Samara region during the archaeological expedition of scientists from the Catholic University of Peter Pazmany (Hungary) and Samara University. According to the programmer of the scientific educational center of computer science Samara University Denis Zherdev, a virtual three-dimensional scene of the excavations is based on data of photogrammetry – a series of pictures of the real object of the excavation at various angles to generate a 3D model. The user will also be able to navigate in the virtual space of the excavation, to consider in detail the excavated layers from different angles, zoom in or zoom out the image.
Director of the scientific-educational center of archaeology and Ethnography, head of the research laboratory of archaeology of the University of Samara Sergei Zubov noted that abroad similar 3D models of archaeological monuments and excavations has created in Russia works in this direction have only just begun. "Such developments will be very effective for the promotion of science, these models can be successfully used not only in universities but also in schools," Zubov was quoted by the press service of the University.
According to the press service, the 3D model will also help in its entirety to preserve the history of these or other archaeological sites. In addition, according to scientists, on the basis of development in the future it will be possible to create a universal 3D-simulator for the training of future archaeologists the proper conduct of the excavation.