Asia
How to survive in India: instructions for those who want to return unharmed
Tell and show experienced travelers Natalia Anokhina and Anton Frolov: "Friends, as India is a country of exotic, I thought many of you might be interested to learn the specifics of our trip on it. That's why this time I decided to change the format. And before you start to show and tell about what we saw there, brought together all the useful information about this country, different nuances and features which we had to face. Perhaps if you're ever going to India, this information will be useful for you. But if not, maybe just be interested in reading".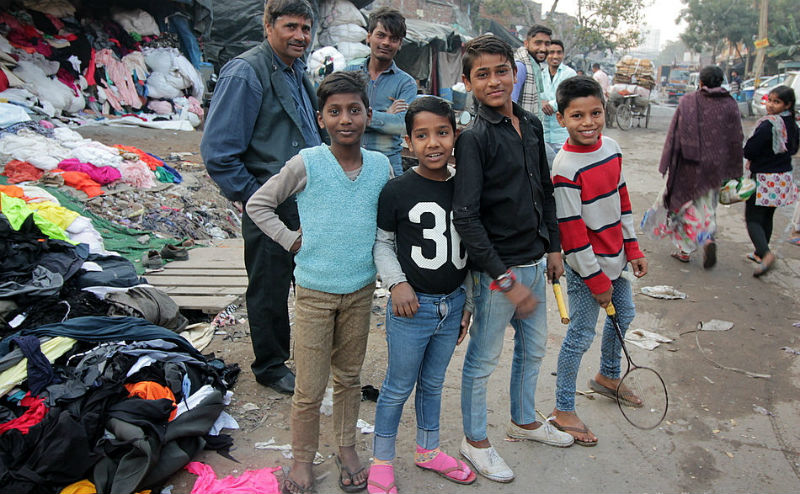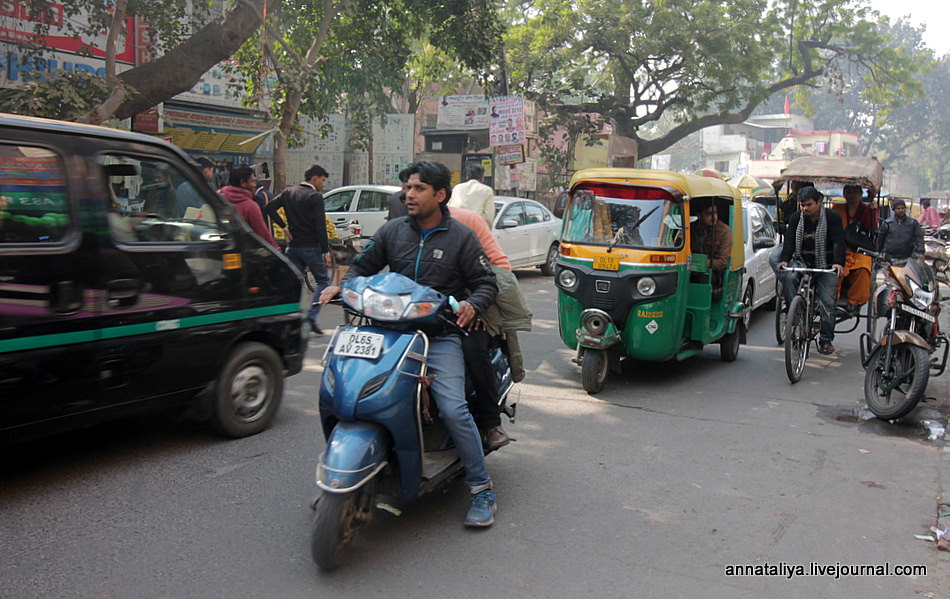 Visa
Russian citizens need it. And you can get it in two ways: at the visa application centre in Moscow or at the airport upon arrival. We decided to get into the visa centre, and here's why. First of all, we want confidence before the trip that all the documents are prepared. Because to apply for e-visa have to do everything through a website, which is often buggy and does not work. Thus sent through the website only documents and receive an invitation, and a decision on the visa still takes the guard at the entrance. And although rejection is small, but, in addition, the online visa costs 77.5 per dollar and at the visa application centre — 2744 roubles. Savings.
However, when we started out, I was not so sure of the correctness of the decision of obtaining a visa at the visa application centre. First, due to the fact that applying for a visa and a passport is only possible in person (!) or with a notarized power of attorney, every time there had to drive me and Anton. Secondly, turn on the change lined up sickly. We stood there in almost three hours. Tin.
As for the documents, for Indian need a visa application form — you can fill it on the website, but it's awfully long and boring, and that some mess. So we filled it directly at the visa application centre specially trained aunt for 110 rubles. Still need a hotel reservation — it is enough from one point on the first two days, and not along the entire route, "Buckingham" rolls. Photo on a white background, it can be made directly at the visa application centre. Well, copies of the tickets, the Russian and foreign passports. Payment of the consular fee is right on the spot in rubles. After the submission of documents and visa issuance comes text messages.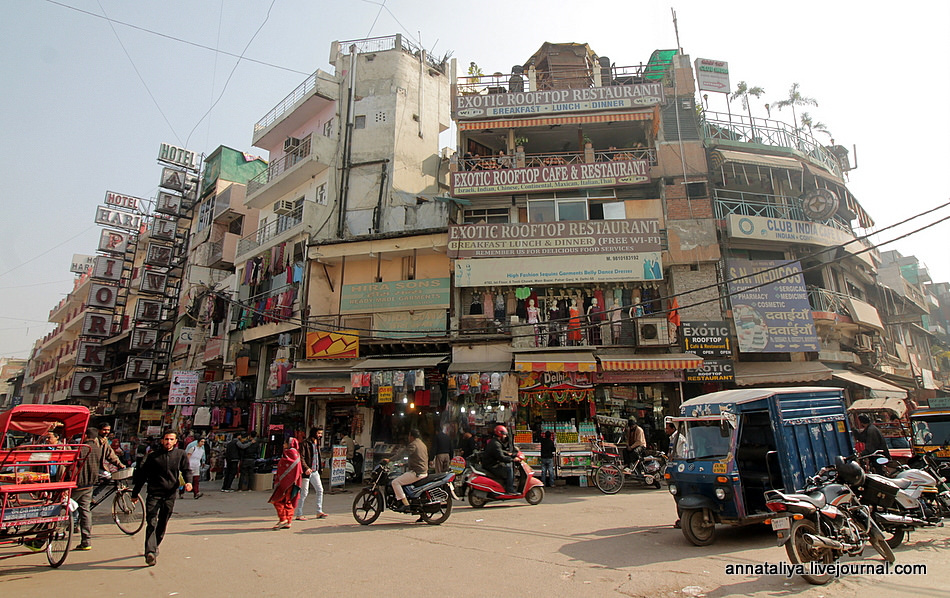 Flights
To reach India in different ways, but most convenient, of course, a direct flight. We flew Aeroflot in Delhi. Journey time — 5 hours and a half. The time difference with Moscow is — 2 hours and a half. That is, we took off at 19:50 and were at the scene at about 4 am.
The return flight of "Aeroflot" was night. Flew out of Delhi, we at about midnight and arrived in Moscow at 5 am.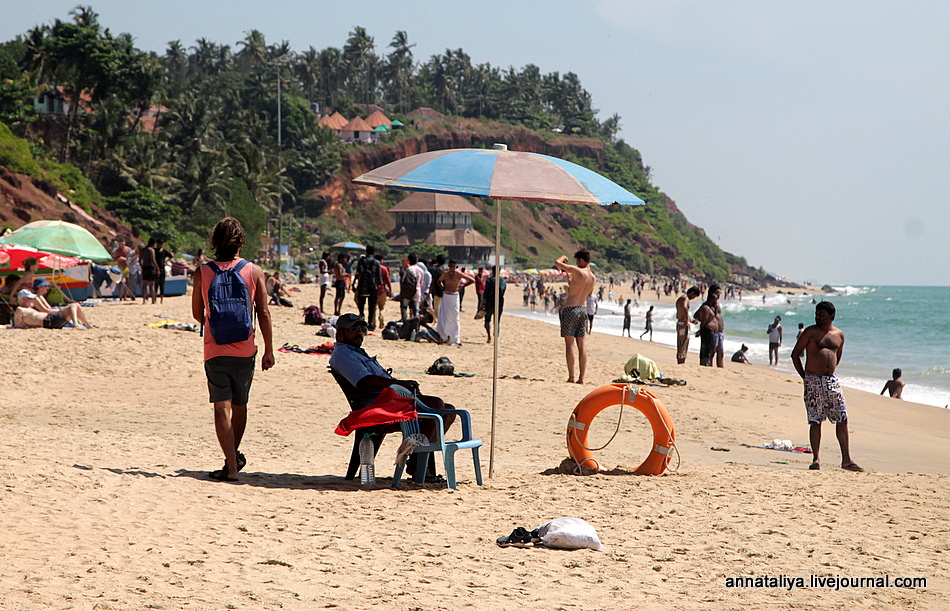 Climate
Many who travel to India, I think that since the country is in the South, there is always heat. Well, maybe in the North in the mountains the winter is cool, but this is an exception.
In fact, for example, in January in Delhi the night temperature drops to 5-10 degrees plus while it's damp because of the fog. In General, sensations not from the pleasant. During the day, about 20-25 degrees. The same topic in cities of the "Golden triangle", and in General in Central India. And only in the South nice and warm.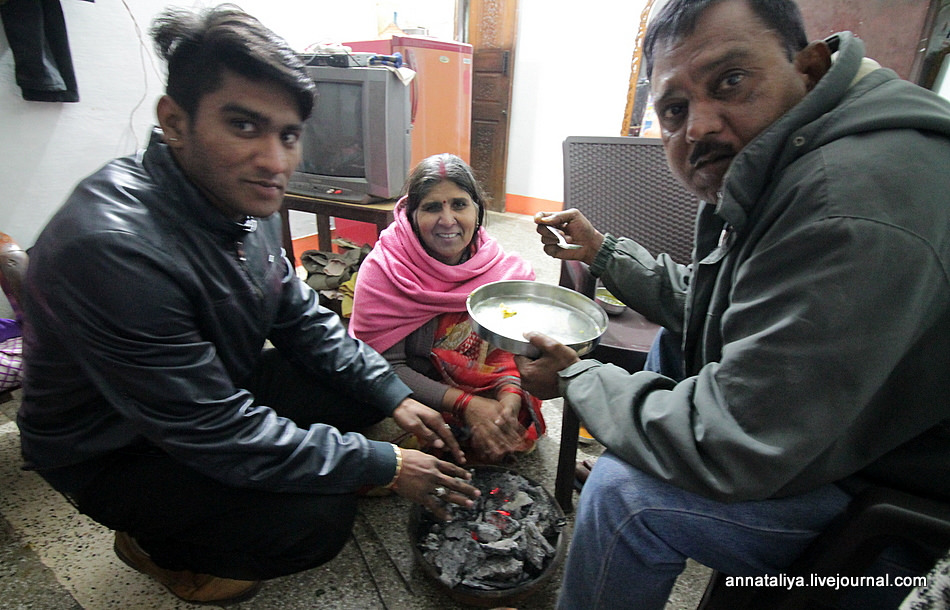 Money and currency exchange
Local Indian currency is rupee. The course is very convenient for conversion. More precisely, to count not even necessary. If a little round, 1 rupee = 1 ruble. We took dollars and changed in place in banks and exchange offices. But we must bear in mind that in exchange, even in those where it is written that there is no fee, it actually is. For example, at the airport for the exchange of $ 200 we were charged a Commission of 22 rupees. A trifle, but on the box it was written that the fee is not. So once in this civilized place cheat, the other it is certainly happening.
By the way, at first we wanted to exchange rubles for a few rupees at Sheremetyevo. Have there always been a good exchange of exotic currencies. But, alas, this time RS was not there.
However, in India, in many places though reluctantly, but accept credit cards. So the problems still there.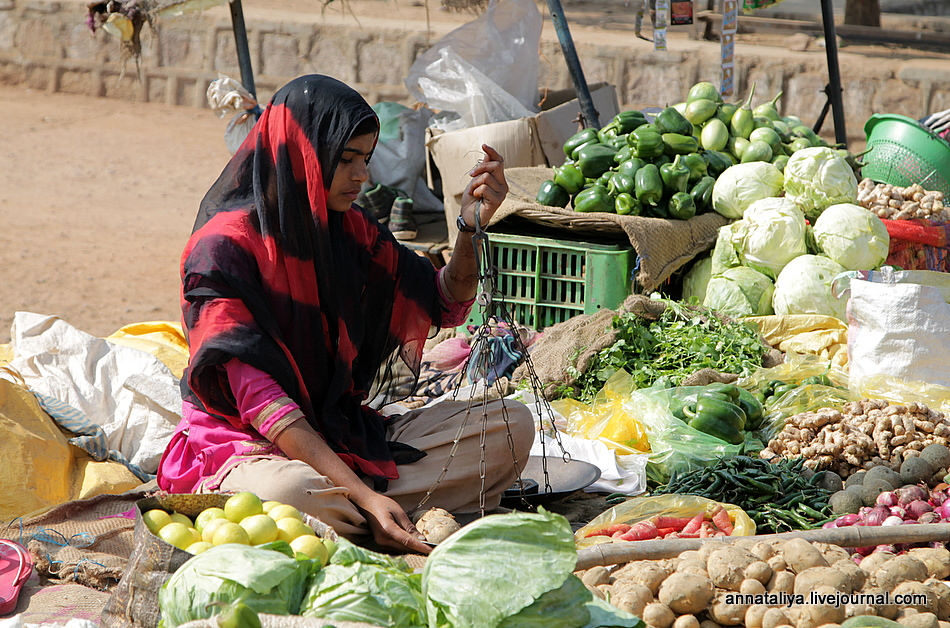 Prices
There is a stereotype that in India everything is very cheap. The way it was before the recent crisis, when the 1 ruble was worth about 4 rupees. Now, when the ruble fell, all became for us not be so cheap. Although still all prices are lower than, for example, in Moscow, and, going to India, you can save. If you are unassuming and not at all ready to live and eat like most of the average Indians, you all would still be cheap.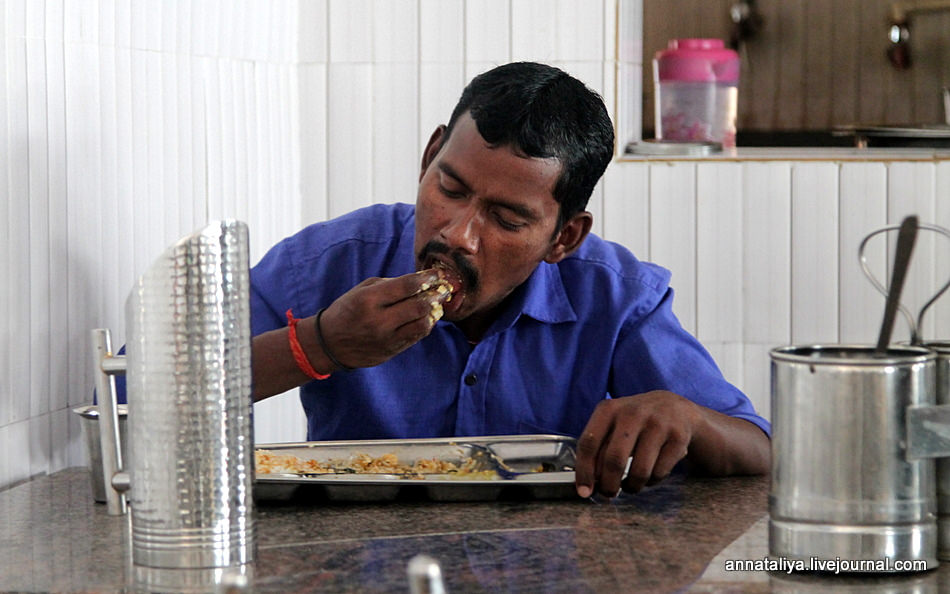 But we still used to some-what comfort, therefore, ate in cafes, lived in mid-level hotels, traveled by local transport but took a taxi, sightseeing, etc.
I will say this. Room clean, good hotel 2-3 stars has cost us about 900-2000 rupees for two. However, the exception has been resorts — Kanyakumari and Varkala, there is more expensive.
Lunch from 3-4 meals plus drinks — 100-500 rubles depending on the place. But I repeat, we did not eat in cheap cafes, so that you can meet in a smaller amount.
Public transport is very cheap. Taxis are about one and a half times cheaper than us. But this separately.
That was expensive, so is the tickets for visiting any attractions. Alas, but the prices in museums, FORTS, paid temple complexes and so on for foreigners in ten and more times higher than for locals. Local regular price of 20-30 rupees for foreigners — 400-600. PFC carefully, according to Indian ticket to go is unreal at least because of the appearance of otherness. However, there is a plus. Cash for Indians and foreigners is different. The Indians also love to travel, and in the Indian cash is always a crowd of people. And at the ticket office for foreigners is always free.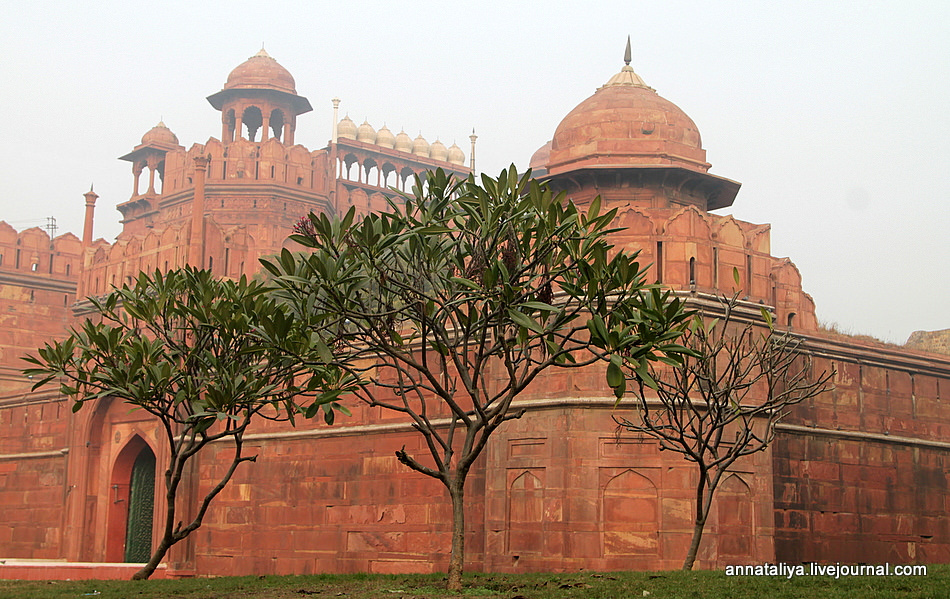 Hotels
As I wrote above, we lived in mid-level hotels. Almost all of them booked in advance on the "Booking", although in reality this was not necessarily because the place in any city all kinds of hotels in Massa, space is always and without shelter, you will not stay. But the fact that you will find cheaper than the "Buckingham" — a fact. But Anton we categorically refused to go without a reservation, and to convince him I can't.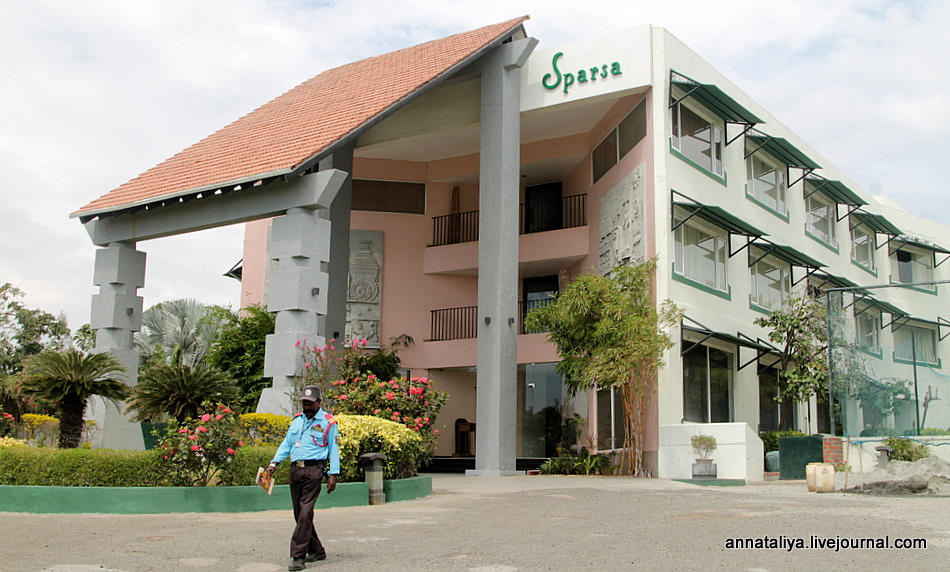 The hotels were absolutely normal, clean. Bed linen is also clean. Why write about underwear? Because I remember on my first trip that then we with the girlfriend had a lot of where the demand that we have replaced the bed linen, because to the naked eye it was clear that it was asleep.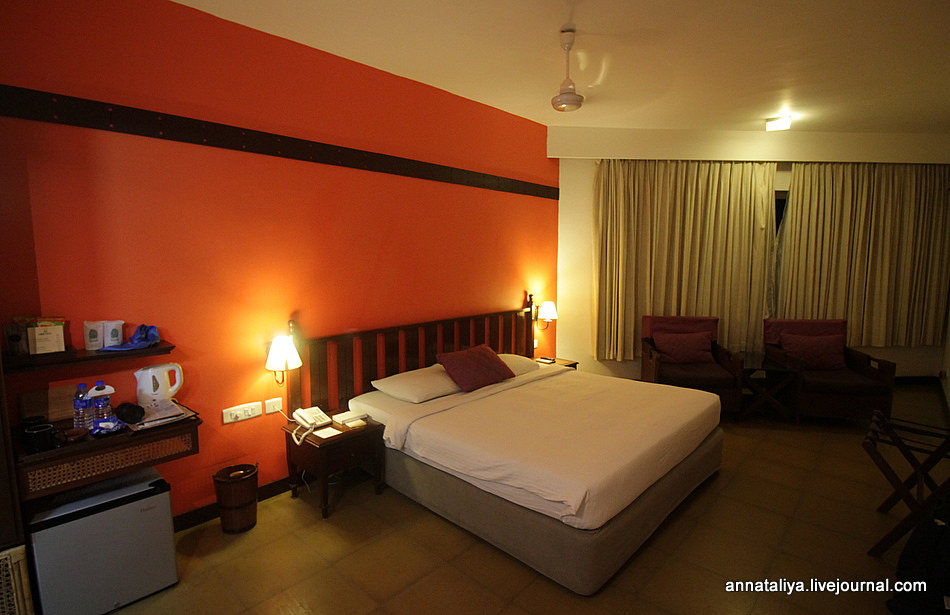 Mice, cockroaches and other animals we at hotels is also not observed. While in Varkala and Cochin have lived geckos. But I love them, so did not have anything against, especially geckos — a great prevention of cockroaches, they eat them.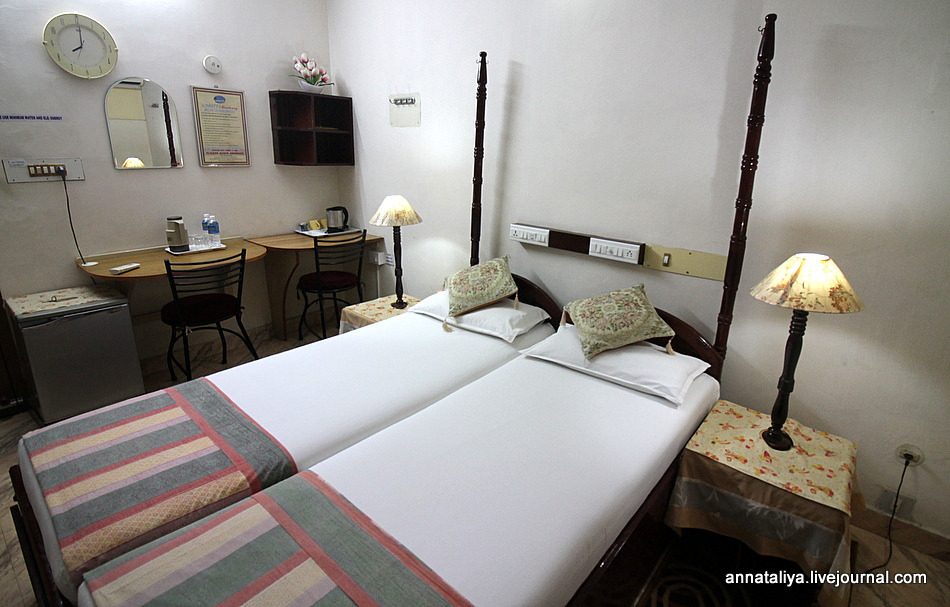 All of our hotels was the bathroom, with shower. However, most of them were ambushed with hot water. Centralized hot water in India there. The water in the hotels heated using the boilers, and it usually happens on schedule. So, after 12 at night almost all the hotels the hot water was turned off. And some, alas, even despite the fact that the description on the "Booking" she was, in fact, it was not at all.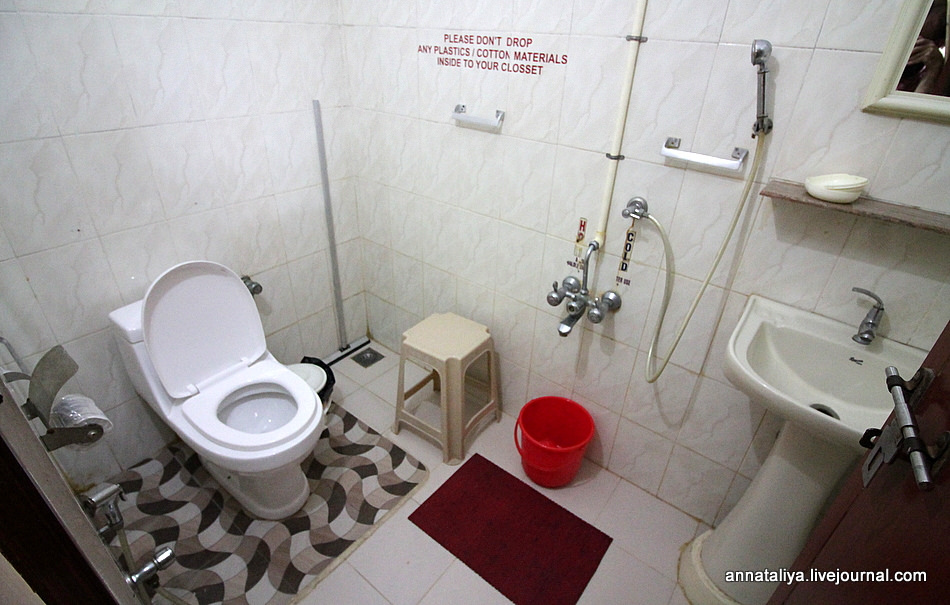 And one more thing. If you go to India, bring shampoos, gels, hair lotions and all the things that you love. Only a couple of hotels shampoos were in place. In most same — only soap, and some nothing at all. Toilet paper and napkins, too, by the way, it is better to take with you.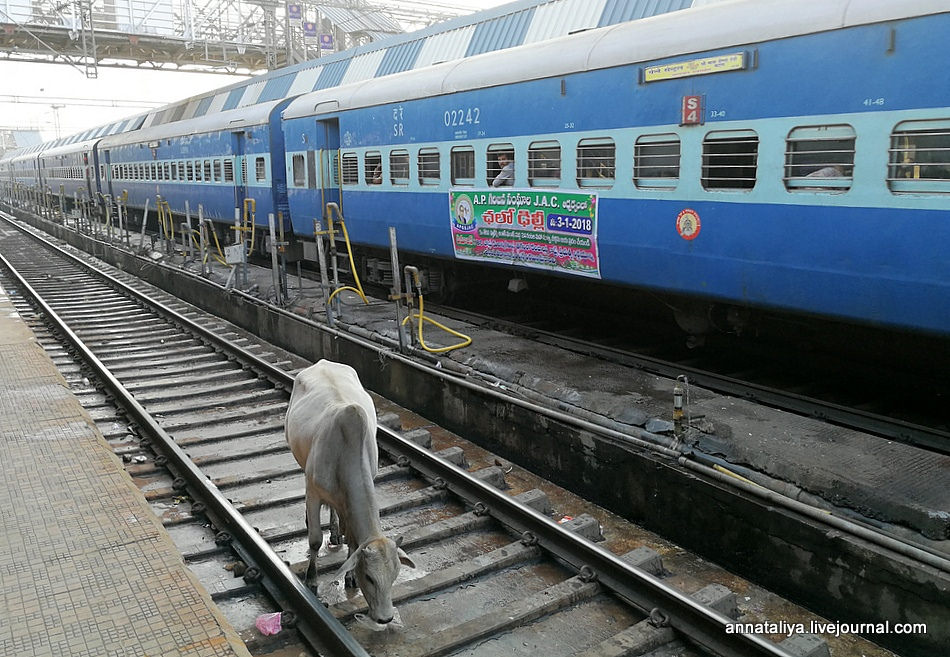 Transport
During our journey we are, I think, tried almost all types of local public transport: travelled on buses, trains, taxis and rickshaws, sailed on boats, flew on planes. Most of all we liked the train so let's get them and get started.
Trains
On the trains we have in India the plan was to go three times: from Delhi to Khajuraho, Khajuraho to Jhansi and from Jhansi to Cochin. In fact, it turned out a lot more. In General, the fact that the local trains — the case is heavy, I knew from his first voyage. But now the case is even more heavier.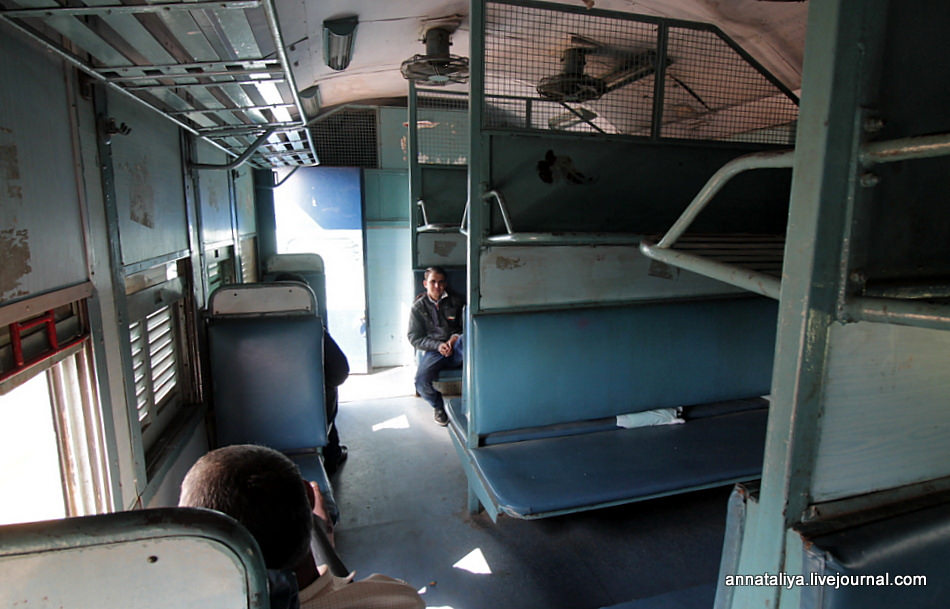 First, all the cars are very old. I have the feeling that they were built during the Second world war and since then the only thing they added is the socket in each compartment. No more even minimal repairs.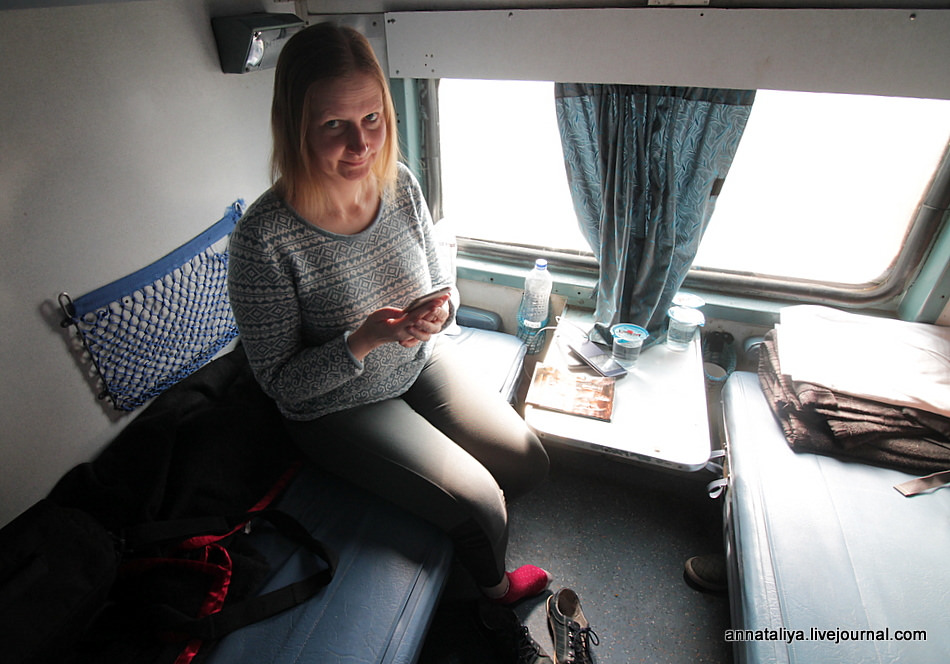 Second, the trains are very dirty and there are cockroaches running around. Even in cars of higher classes.
Thirdly, if you want to go with some modicum of comfort, you need to take tickets in the cars class as. This air-conditioned cars but not in it an essence. The main thing is that your tickets will be tied to specific places, you will have bed linen, and car conductor, the car will somehow somehow get out.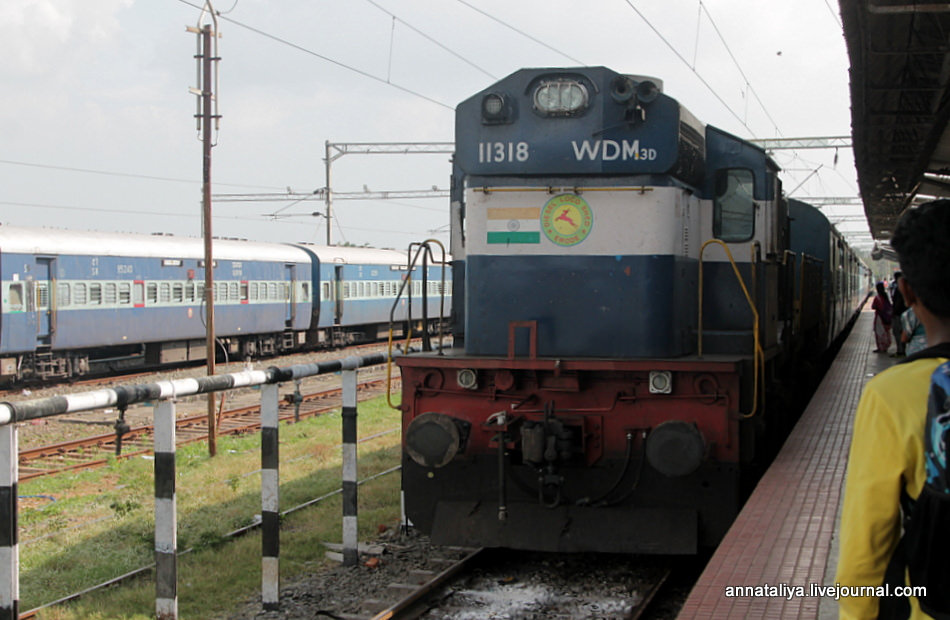 In all other classes of cars there will be none. And even if, for example, you bought tickets with seats in the "Second class sleeper", it is not the fact that they before you will not take a crowd of Indians. You will only have to argue with them and prove his innocence. But it will be without avail, since in such cars no wires. There are controllers, but they come and go.
Fourth, and perhaps the most important. Trains in India — a terrible opozdali. You think I'm talking about a couple of hours? As it is not so! One our train was late for 8.5 hours, the second at 17, third — almost 5. Normalnenko? Moreover, the delay affects not only the departure from intermediate stations, but with the end too. Trains do not rubber the number, and if he is late for so long, and then goes with the ultimate, too late. In other words, you can wait for him at the station, for example, all night, for the departure transfer from 6-10 hours, which can go to sleep in the hotel, but two, then another two, then three and so on until the very moment of departure! Darkness.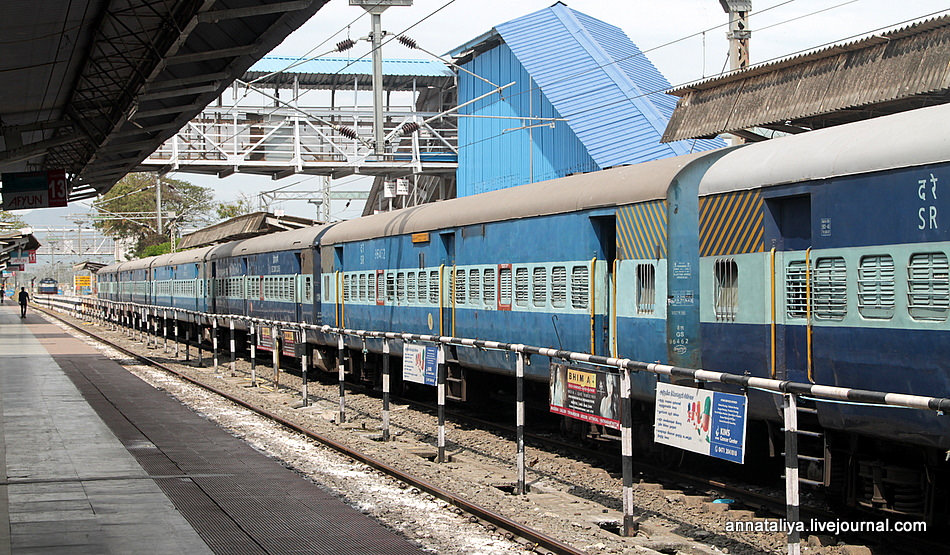 In General, I do not recommend to travel around India by train. Well, if you do decide on such an experiment, get tickets in advance. We took on the website of Indian Railways irctc.co.in approximately 45 days prior to departure, and we got some of the last. Or not get tickets at all, if you travel just a few hours. In their latest trip, we began to do so. Came to the station, watched the train what with all his late coming to the station soon, bought the cheapest tickets or not buy them at all, waited for him and sat on the empty seats in the normal carriages. Tickets or no one checked, or checked, but was allowed to go to us where we sat.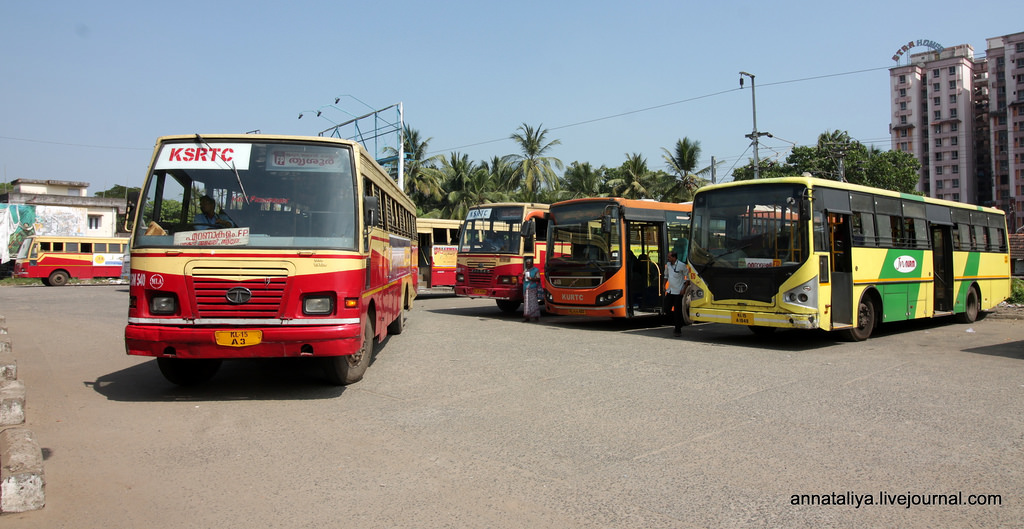 Buses
For coaches, we went two times and disowned them completely and irrevocably.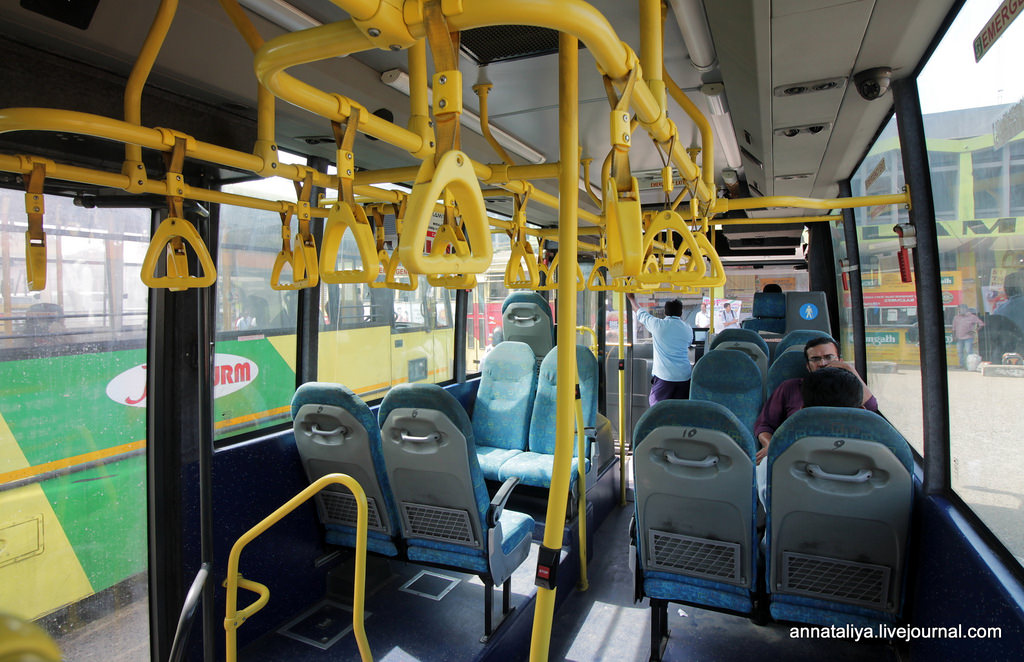 The first time we drove from Ernakulam to Alappuzha. The second from Alappuzha to Trivandrum. And the problem was not in the old, battered bus. In the end, Alappuzha we went on quite a new, at us in Moscow there are similar.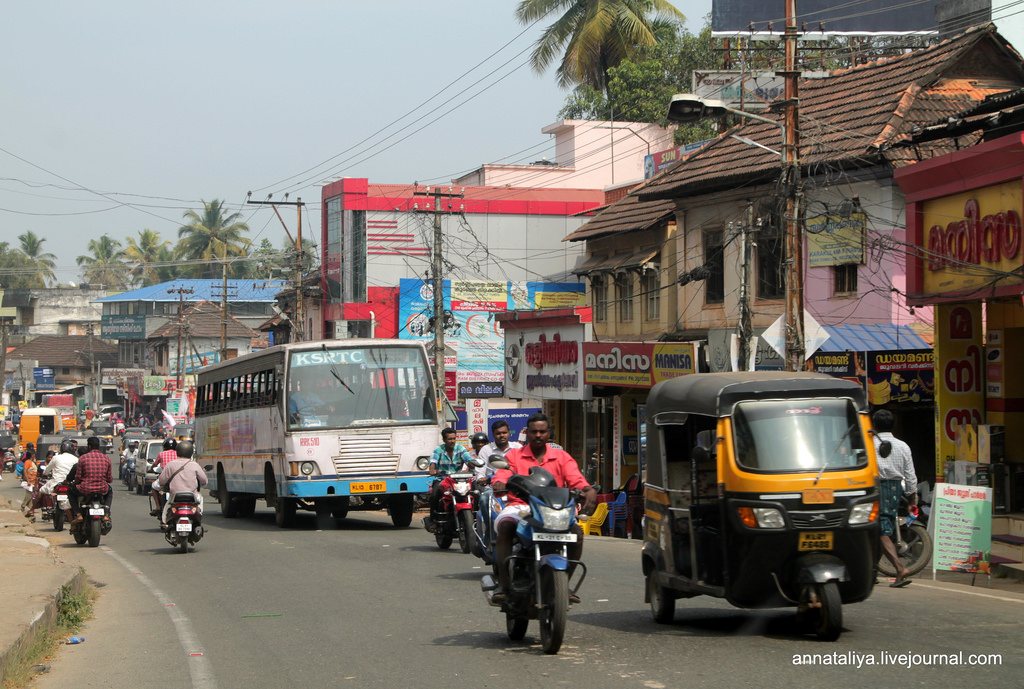 The problem is speed.
Roads in India are good, the pits and potholes low, almost everywhere is sane asphalt. But everywhere, huge traffic plus full-compliance with traffic regulations. In a single stream ride cars, trucks, buses, rickshaws, motorcycles. While they all strive to outdo each other, suddenly turn, whip out into the opposite lane and squeeze in front of the bumper of another vehicle. And so do all. As they do not fall in constant accidents, I have no idea. Over all our trip to India we saw one only when the bus drove into a lamppost.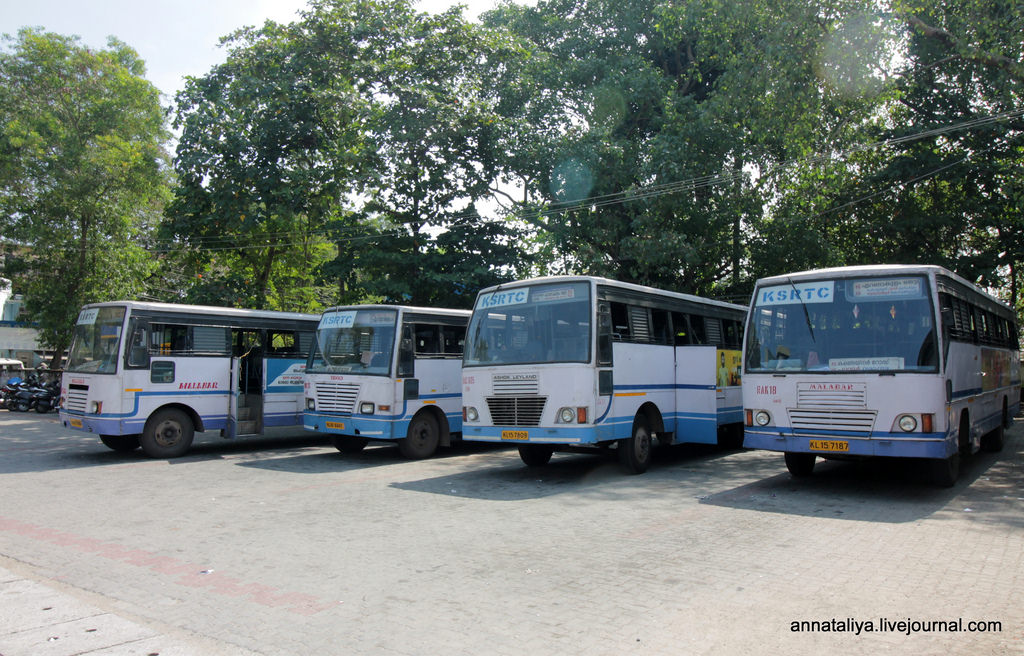 But because of the driving speed drop. Do you know how long we drove 65 kilometers from Ernakulam to Alappuzha? Two hours! And 200 km from Alleppey to Trivandrum? 6 hours! In General, after that of Trivandrum in Kanyakumari, we were ready to go on any train with cockroaches, which, incidentally, did. Because the bus is so exhausted that little to no thought. Although the buses in India are very cheap. A ticket for the second, which we drove for 6 hours, cost a little more than 100 rupees.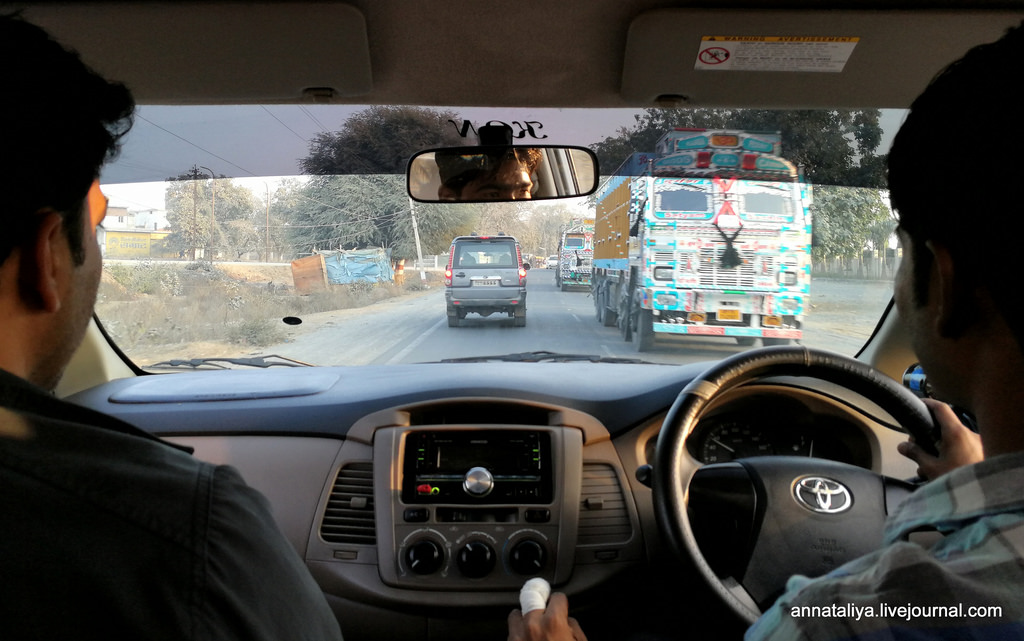 Taxi, car with driver
Many travelers to India prefer to go that way. By the way, except that the traffic in India takes place without complying with any rules, it is still left. So rent a car without a driver, in principle, possible, but in this case you need to be very confident in your driving experience.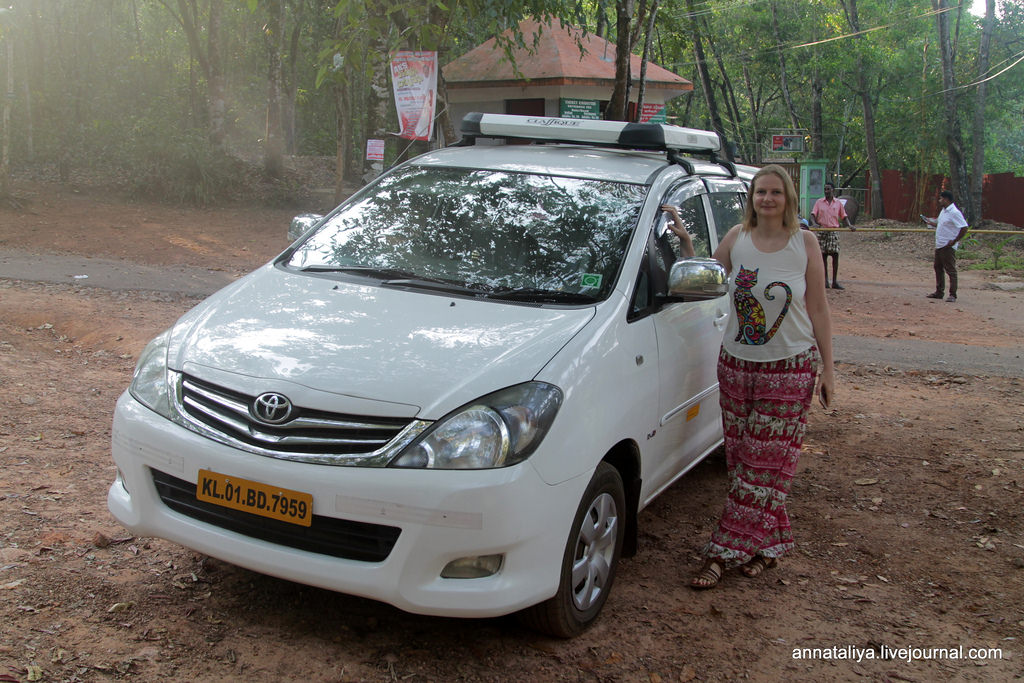 We're in the car with the driver went three times from Jhansi to Khajuraho, from Varkala to a rehabilitation center, elephants, and again from Varkala to airport Trivandrum. What can I say? Plus compared to the bus, in comfort and in the conditioning that the bus is not. Disadvantage is the price — for example, 200 km away from Jhansi to Trivandrum we paid 3500 rupees for the car. Let me remind you, the bus was a little over 100 per person. The speed is absolutely the same. On average 30-40 km per hour.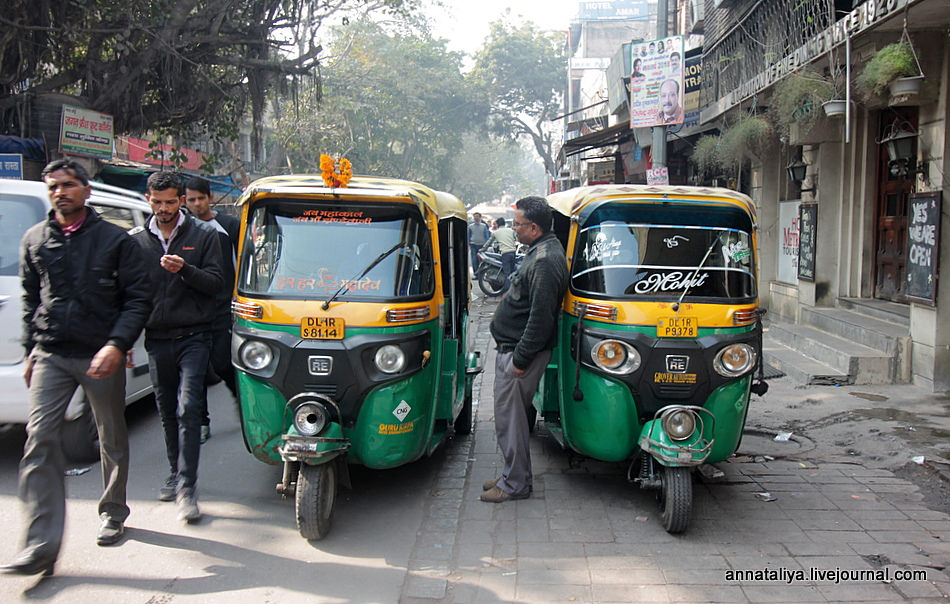 Motorickshaws and pedicabs
Typical Asian transport. By the way, it's funny, but if my first trip 14 years ago, the auto rickshaw in India is strictly called stories of tuk tuks, now moved Thai style and often call them tuk-tuks.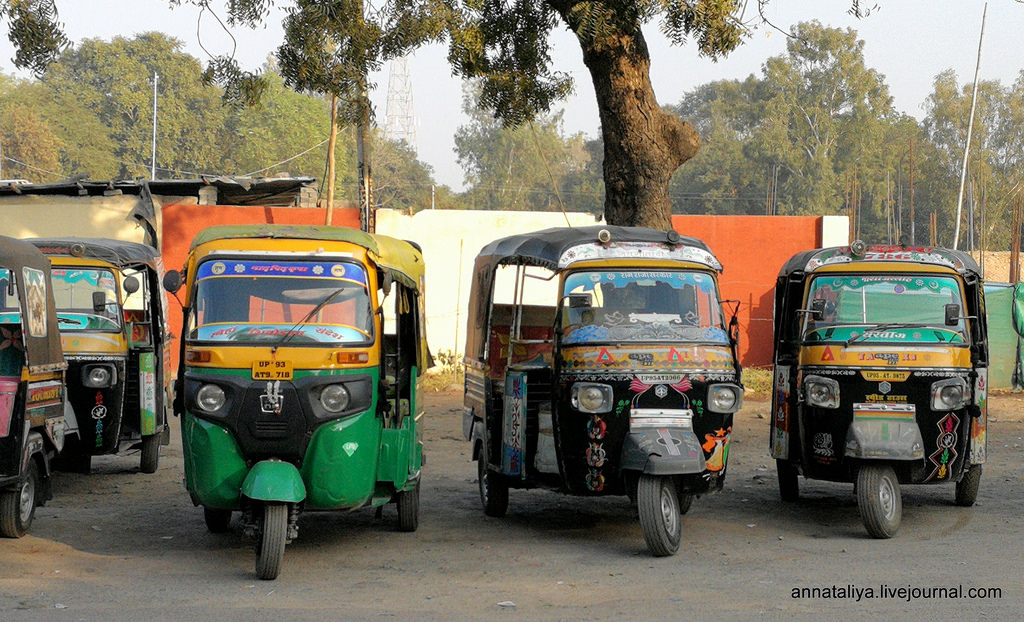 Roughly speaking, the tuk tuk is such a "tent" on wheels, which placed the passenger usually two, sometimes 3-5. Thing is very convenient because of its maneuverability and ability to bypass traffic jams due to its small size. We regularly used the stories of tuk tuks in the cities. The minuses are actually two. First, in the evenings in Delhi and Khajuraho is not above plus 10 and there's no Windows, and the ride it fast. It was cold. Second, go motorikshi usually not more than 20 km, that is, in the neighboring city it is not rolled.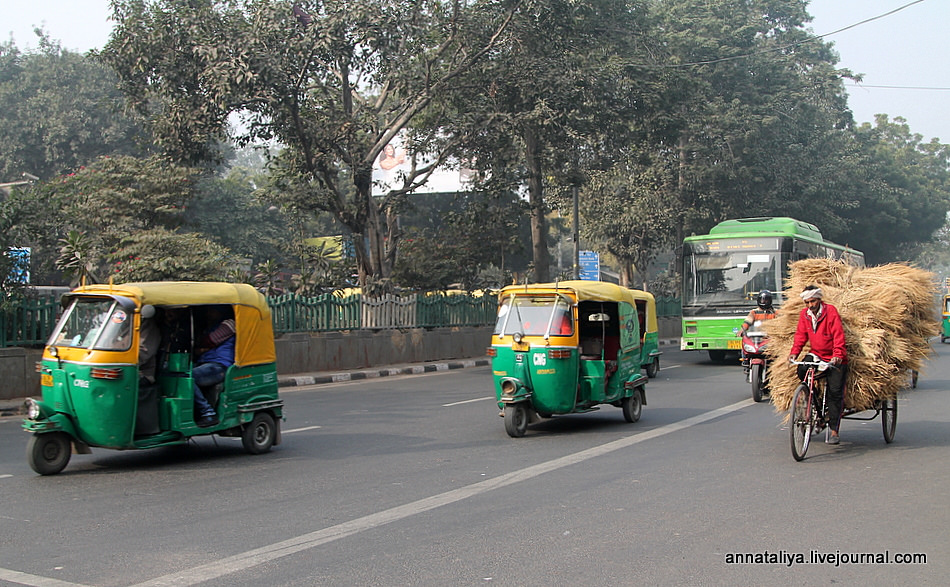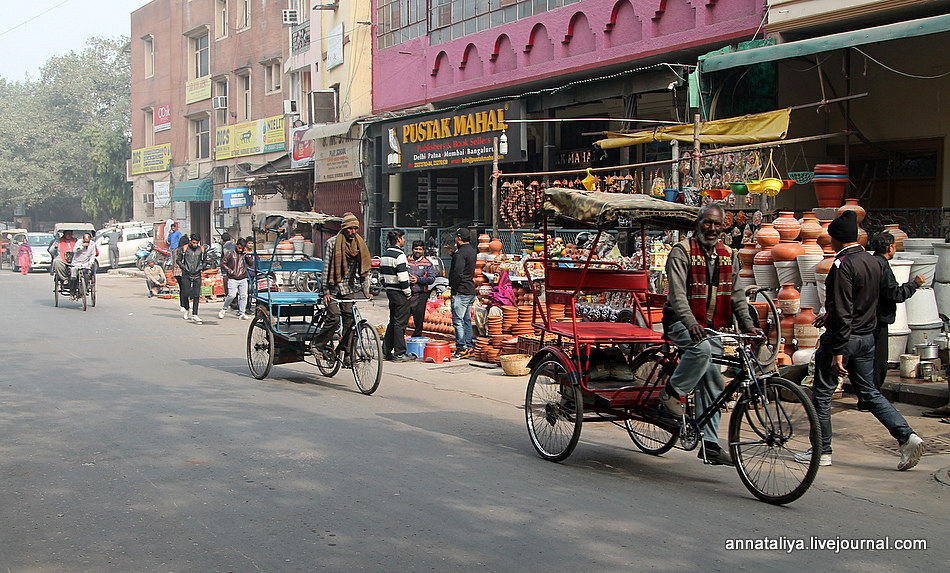 Pedicabs is a simplified view of the stories of tuk tuks. All the same, just pedals. Riding a slower bike, but if you need very close range, why not? We used such for humanitarian reasons. Is the fare of the pedicab literally 10-30 rupees. A man for the sake of them is ready to pedal and strain. So this is the only livelihood of these people. Usually we always give more. Just really felt sorry for them.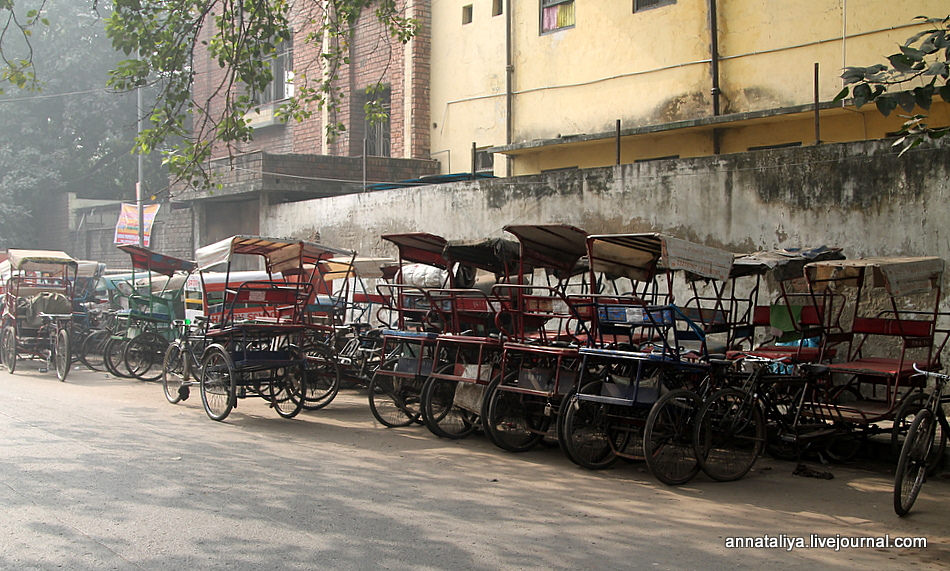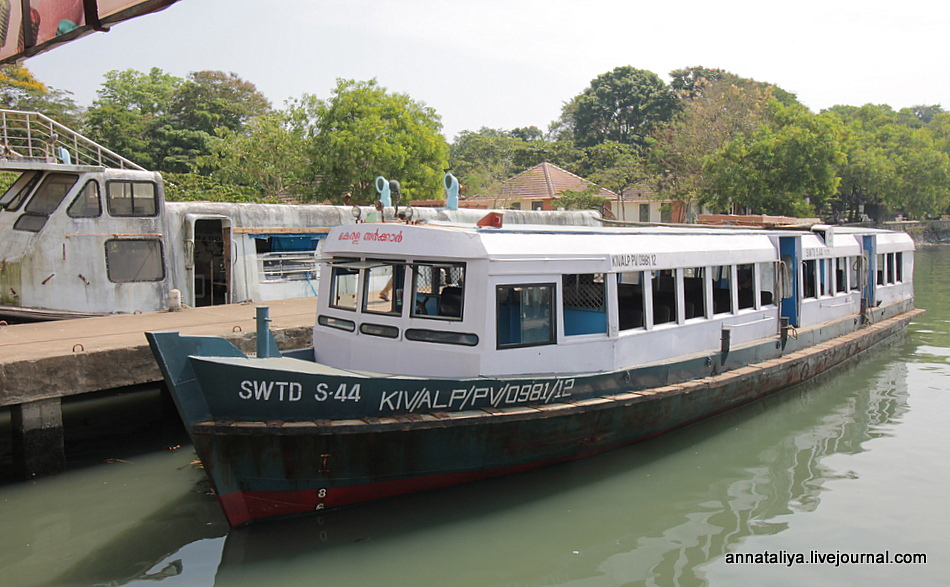 Ferries and boats
Used twice. First time sailing on the ferry across the lake from Cochin to Ernakulam. A regular old boat, nothing particularly outstanding. In addition, the inputs on the Board during the entire movement has been fully opened — at least dive. And rates! Swim had about 15-20 minutes and the ticket costs 4 rupees.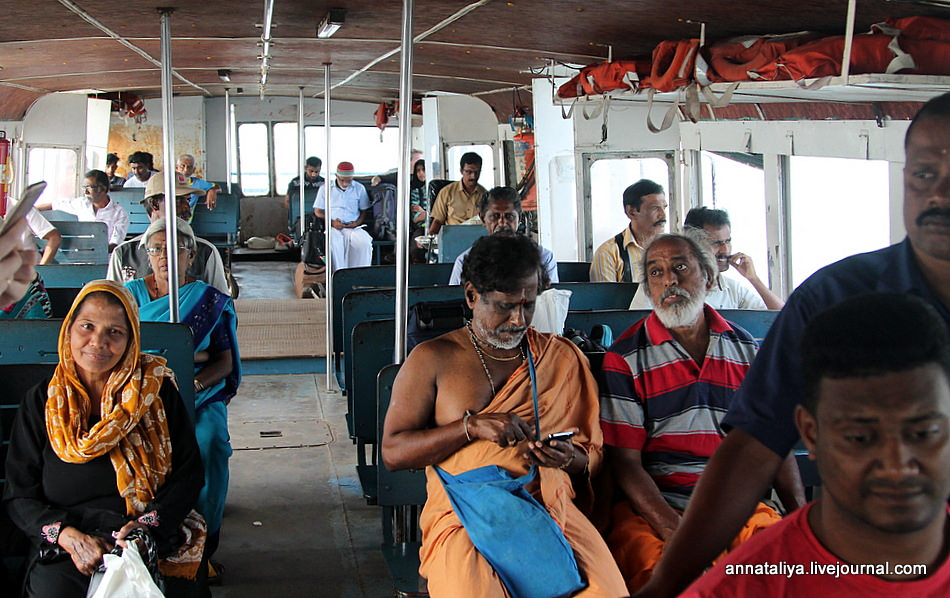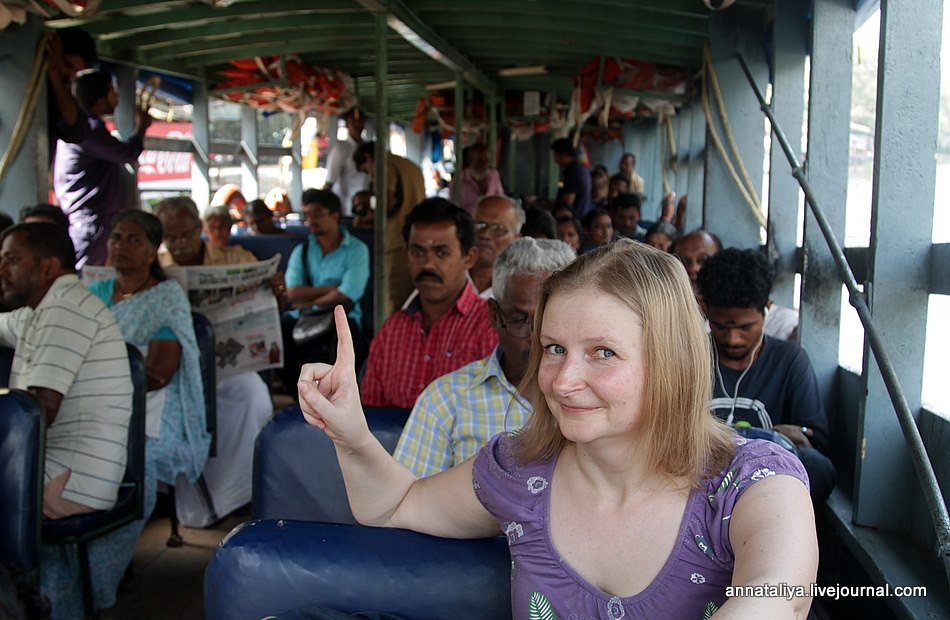 The second time we sailed the canals in Alappuzha. Alappuzha like Venice, where the city is on the canals and Islands. And for him, as in Venice, go voyage boat "vaporetto". Very old, very decrepit, but with life jackets and, again, the incredible price of 7 rupees.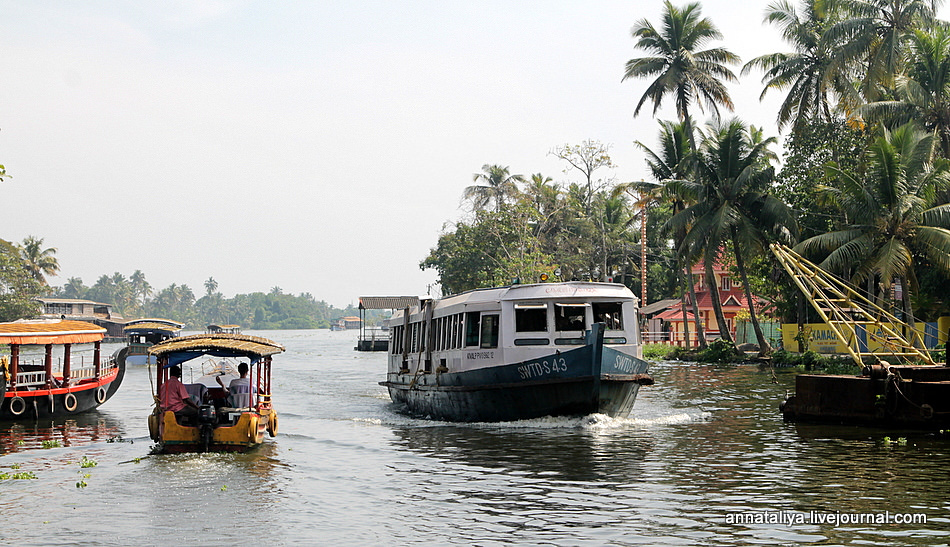 We then had a cordial ride, especially if you compare this price with the price of a tour boat, where half an hour through the same channels you want from 400 to 1000 rupees.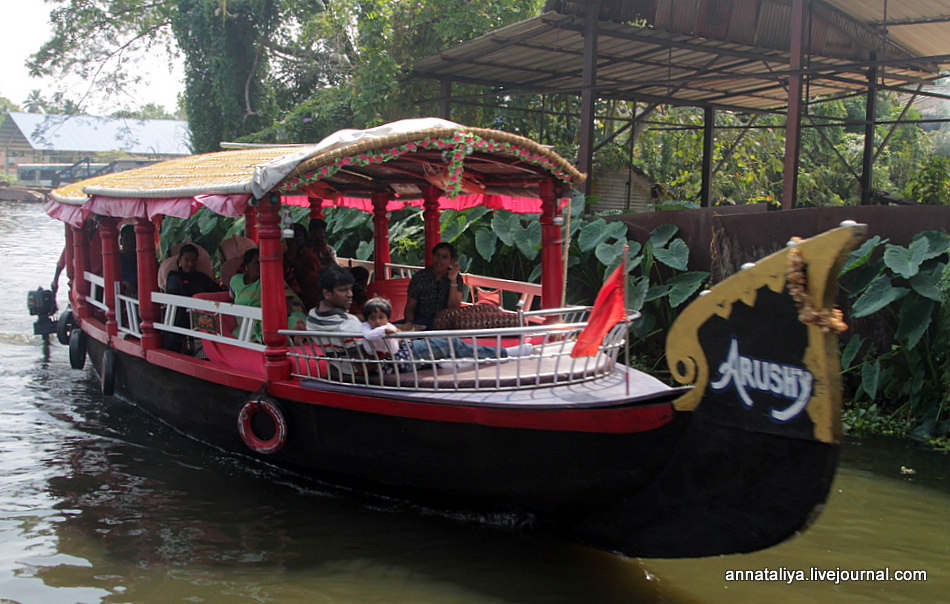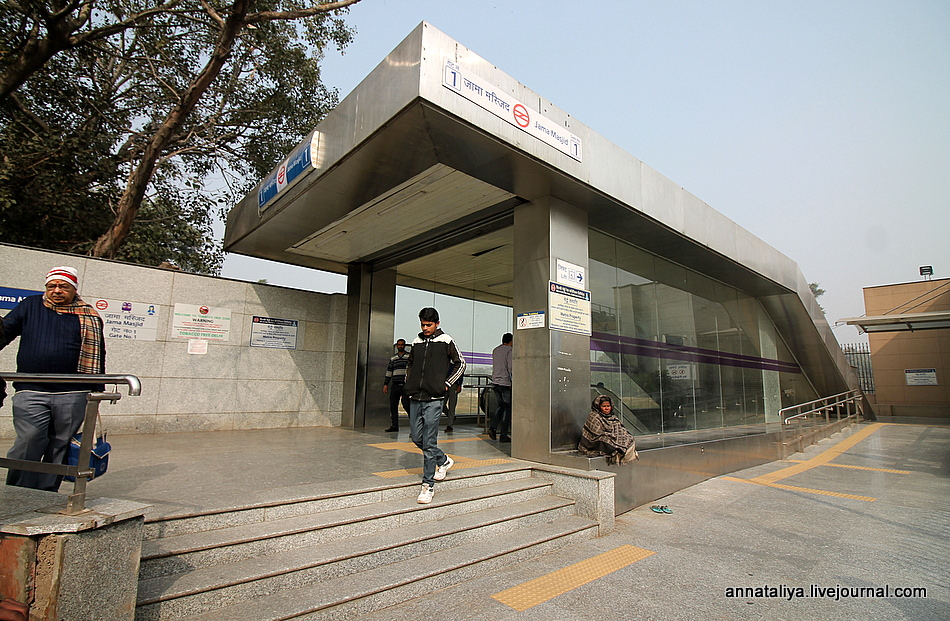 Metro
Metro is in many big cities of India, but we rode it only in Delhi. It surprised us with its cleanliness and tidiness. Already on the street for a few meters around the pavilion-the entrance to the station you will not see any dealer, not a single rickshaw driver, a beggar. It's clean, grow flowers and trees, and sometimes even lawns — in short, civilization in all its glory.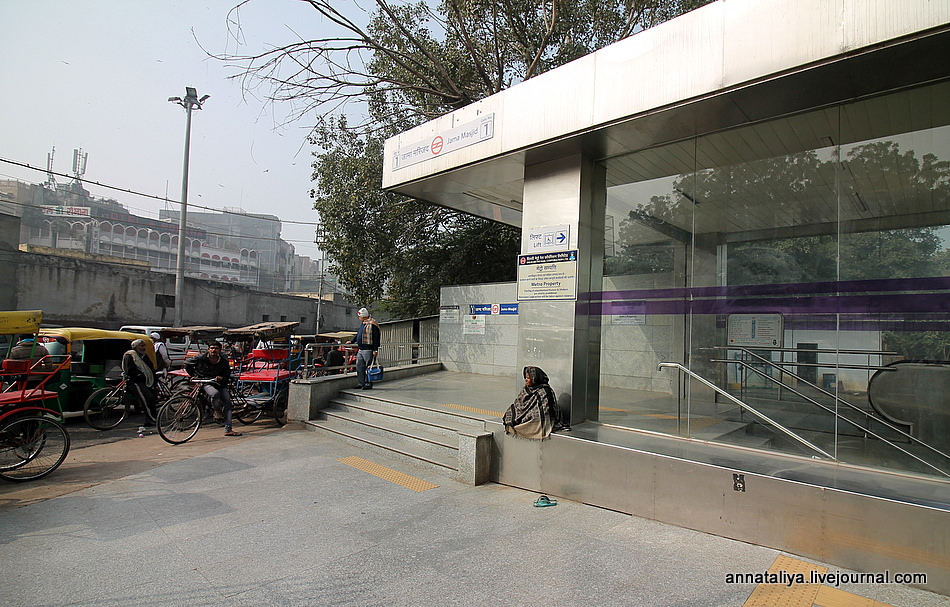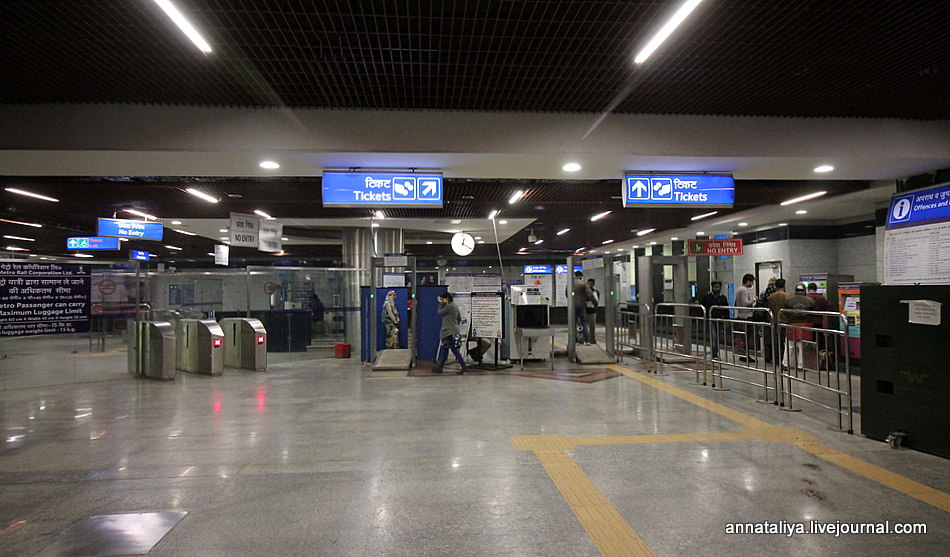 Metro in Delhi is huge, covering the entire city. Most of all it struck us, perhaps the security system at the entrance. Imagine, everyone, absolutely everyone at the entrance to check with metal detectors. Inspect and men separately, and women separately in a special booth. Sometimes, in order to enter the subway even stand the queue. However, they move quickly.
All things also check — pass them through an x-ray. In General, everything is exactly like in the airports.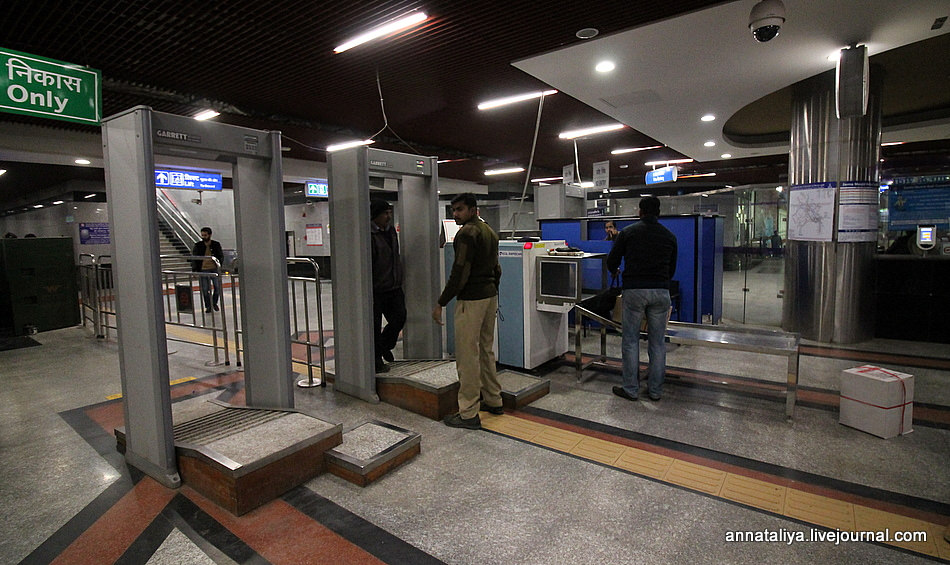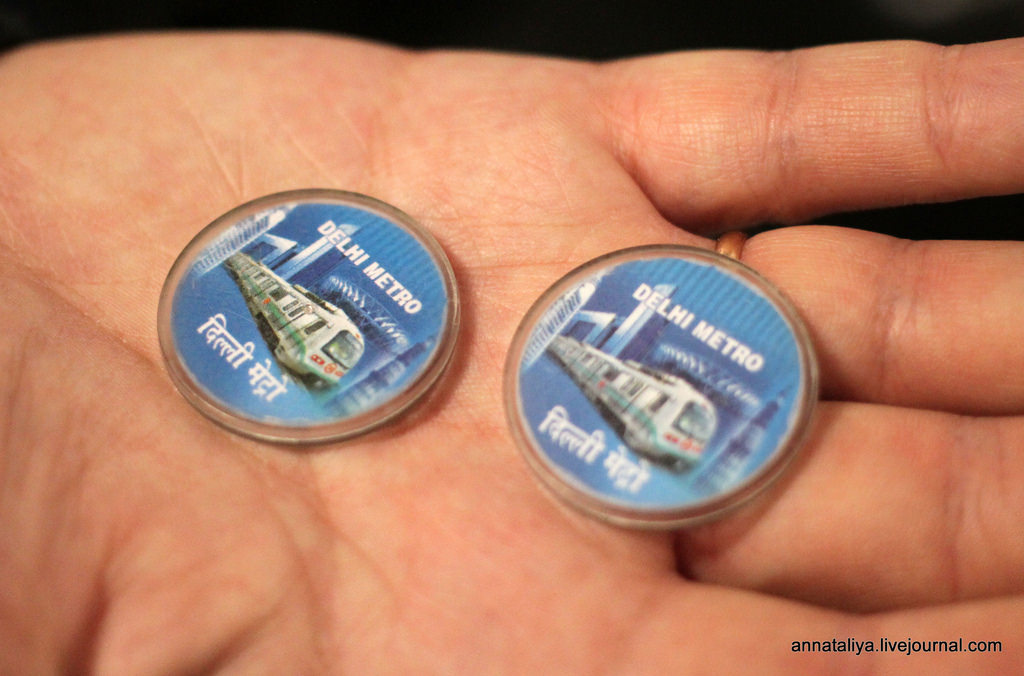 Metro ticket machines. But the price depends on the distance that you drive. Minimum fare is 30 rupees. One day we went to the outskirts of Delhi and was paying 40 rupees, but if you want to use the airport, it will cost 60.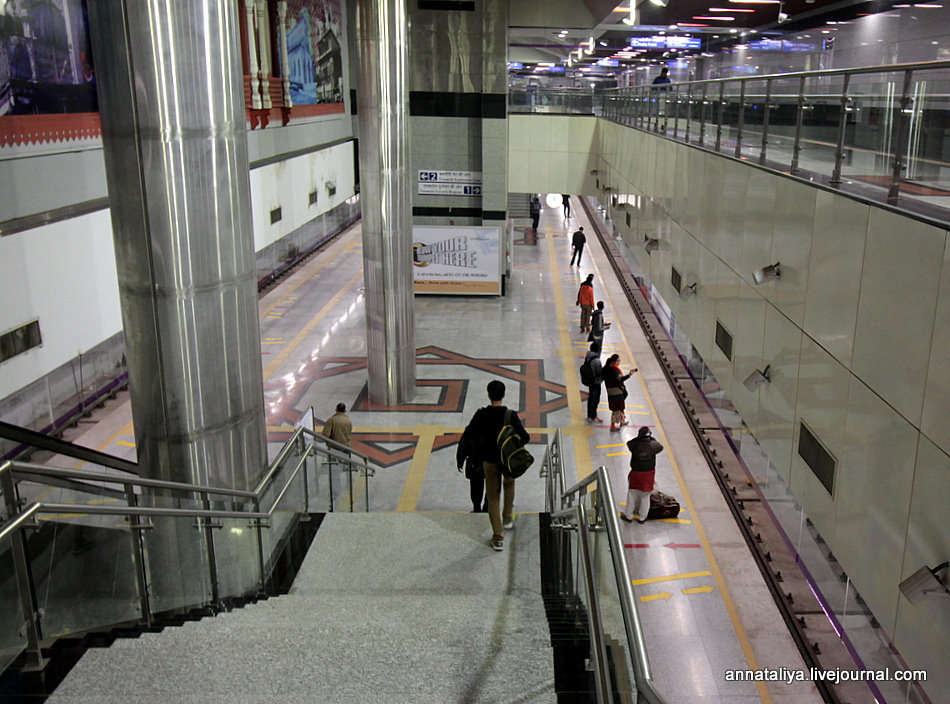 The metro stations are clean, trains run frequently.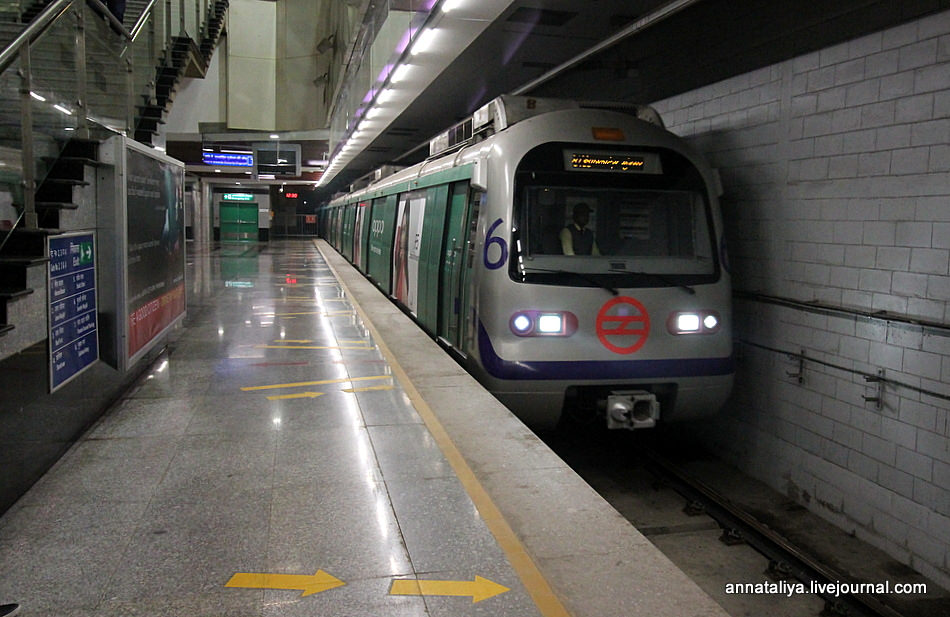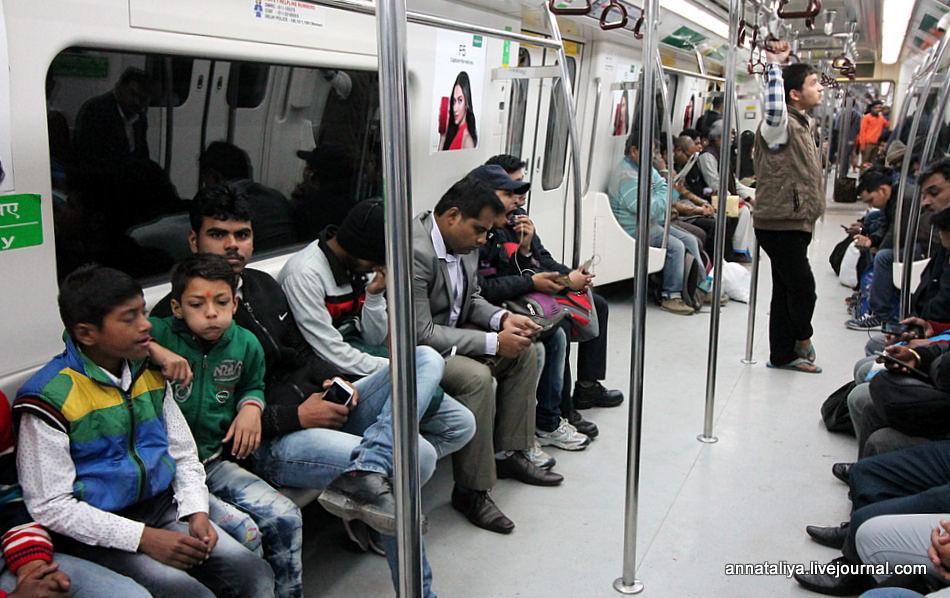 And yet what we found interesting is that in Delhi metro trains have a women's cars. More precisely, in each train there is only one female coach. He is always the first. And on the platform there is even a special "girl" pink sign. And all the girls who don't want to push the carriages with men, just go there where I can catch the female.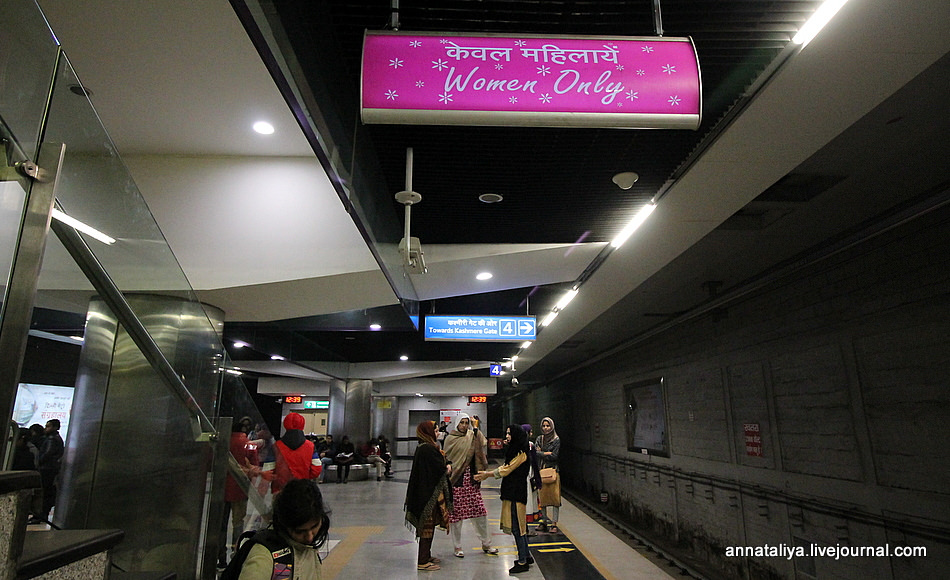 In the women's wagons can travel only by women.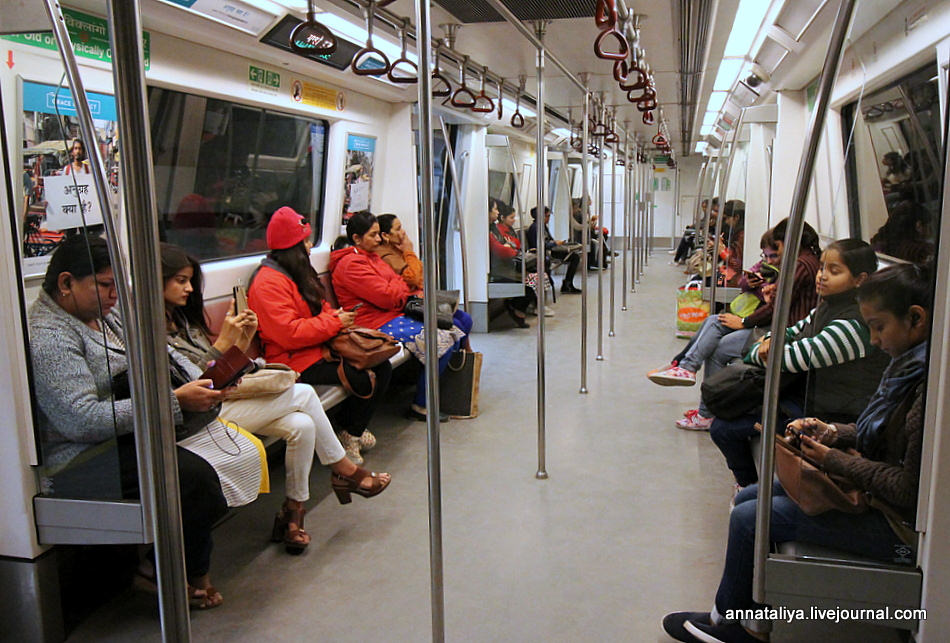 And even the metro in Delhi you can drive directly to the airport. There is a separate branch. Train through it followed by the Express and make a few stops. And as a result of the city centre to the airport can be reached in 20 minutes. In my opinion, very cool. Here at one of the stations of the airport line of the subway.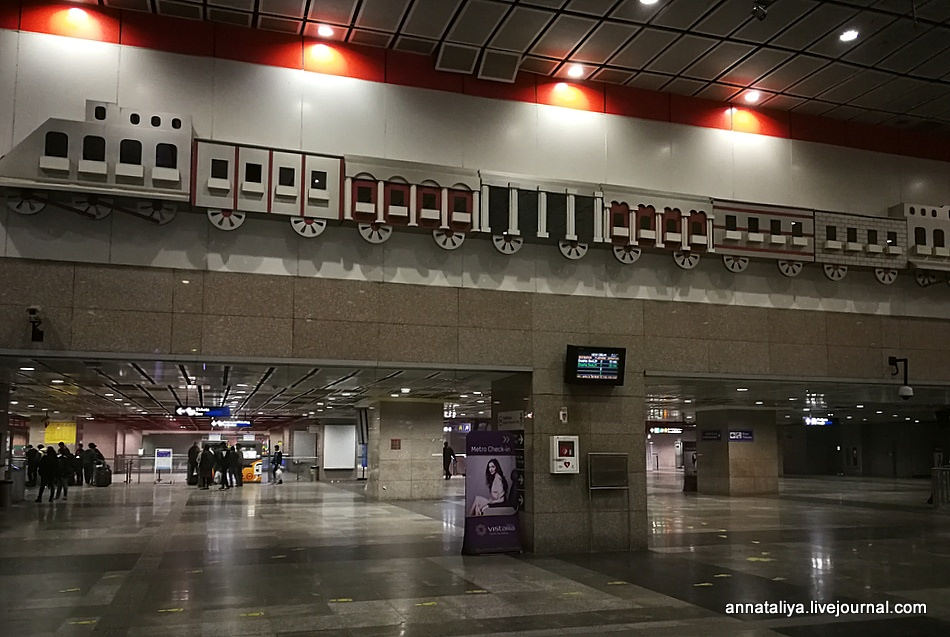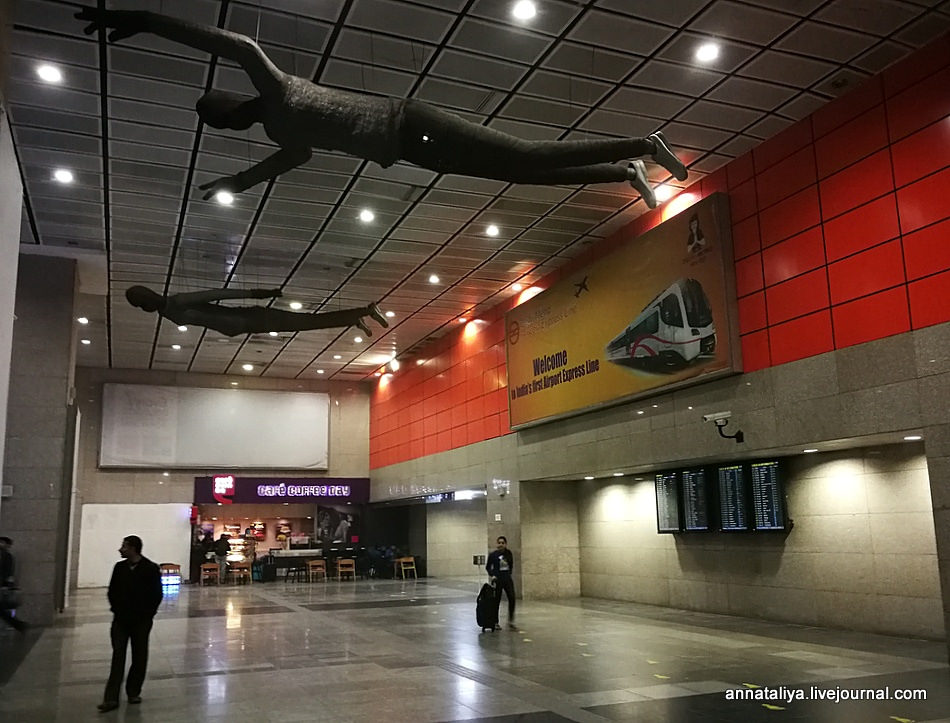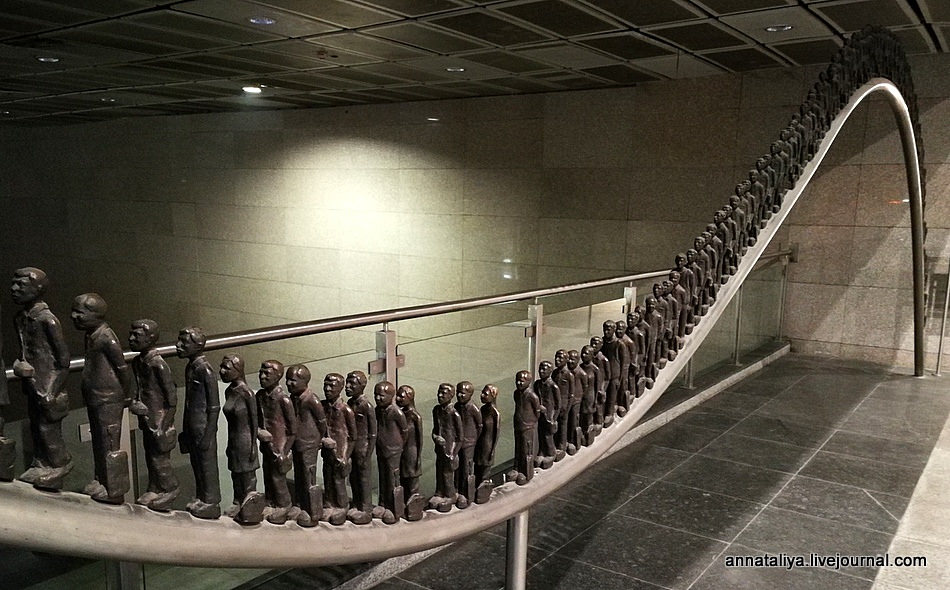 And so the other station.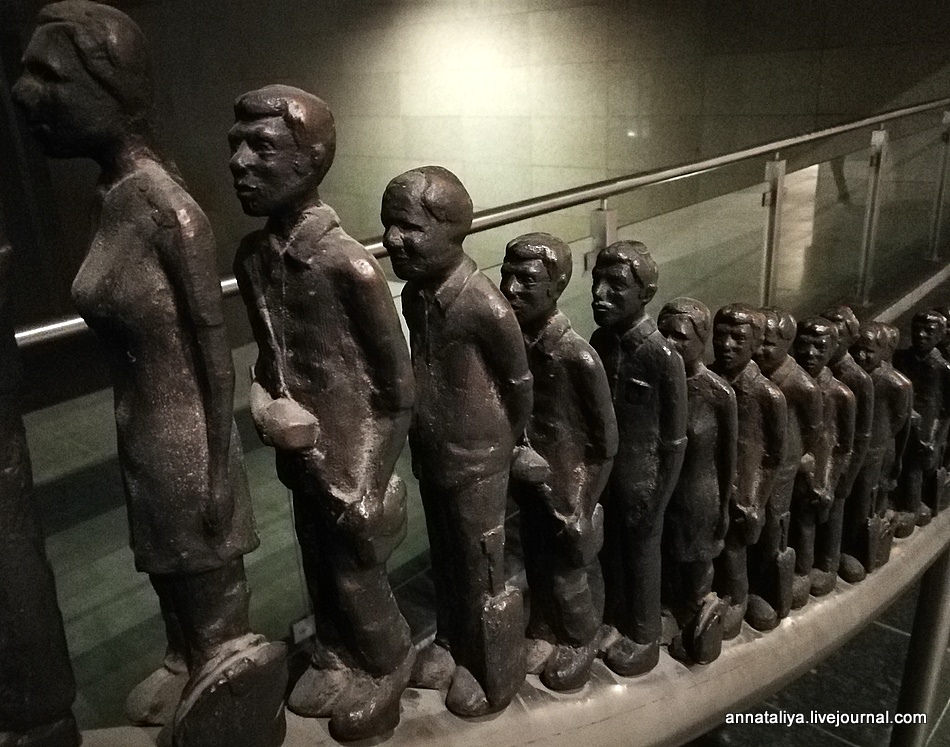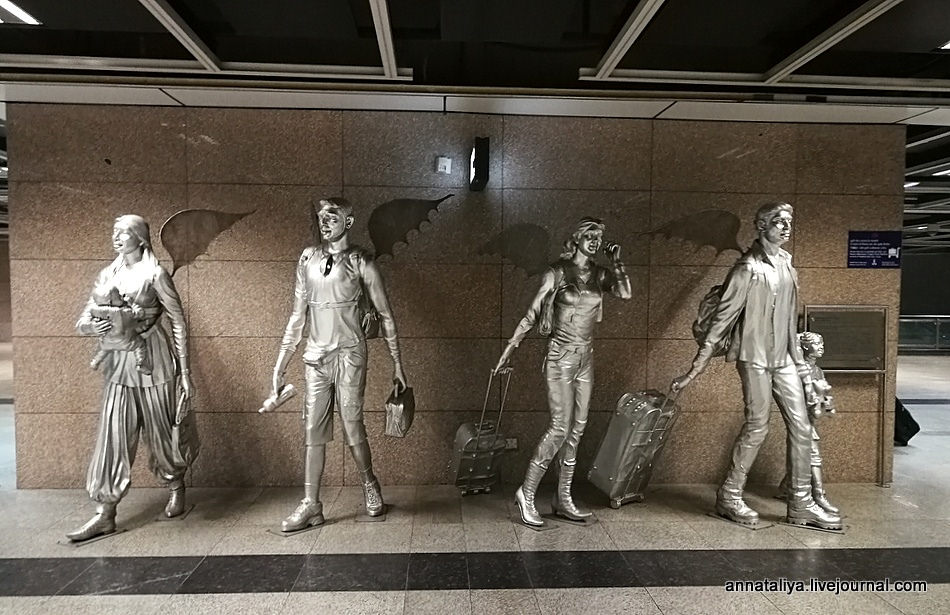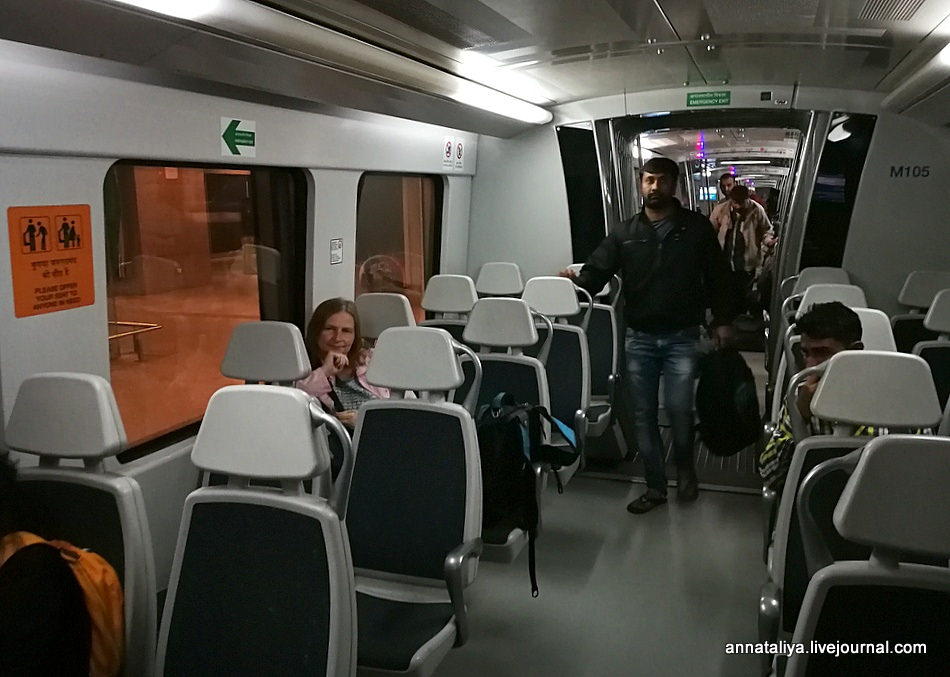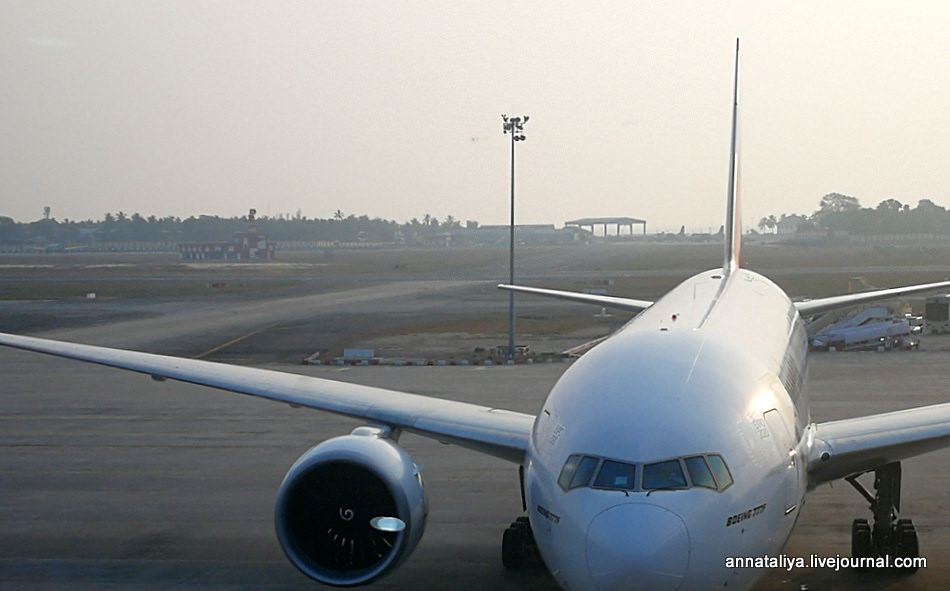 Planes. Guys, I've already repeatedly wrote that to fly I'm afraid. And if the country belongs to the third world countries, it is very, very afraid. And India — she is, Yes. So the flight we only had one of Trivandrum in Delhi at the end of the journey and the most advanced local airline Air India. What can I say? In General, the grain had to be afraid of. The plane was new, good, flight attendants are well-trained, we have departed on time, took off gently — I'm not particularly afraid of (a UPS for me is the worst), got too soft. In General, no complaints.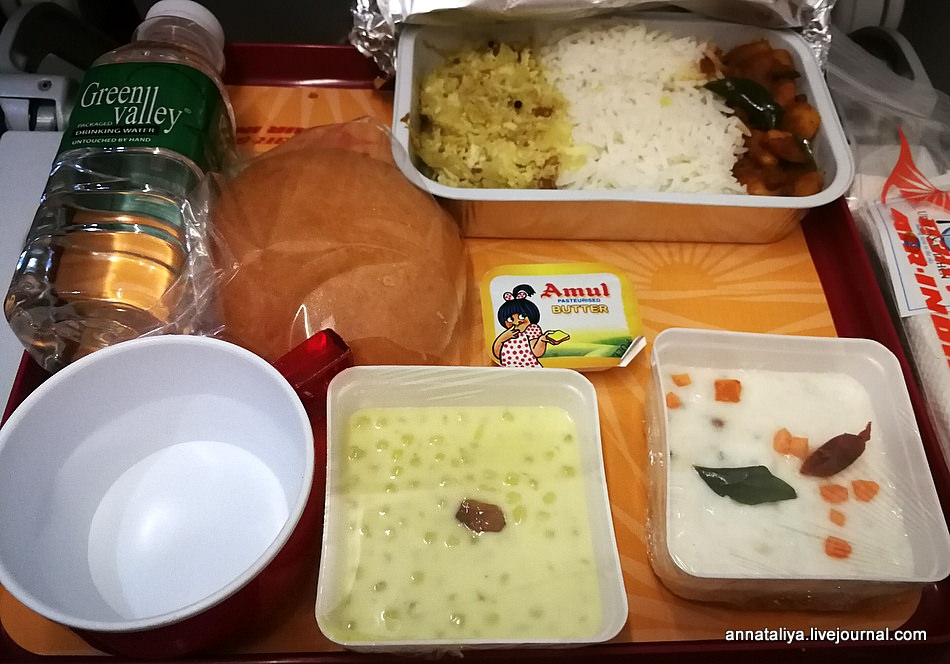 We flew three hours, and on Board us, even very abundantly fed. However, I managed before the flight just to have dinner is absolutely not wanted. Anton the food is like, even though outwardly it was not clear that we brought. I, frankly, was identified only Fig.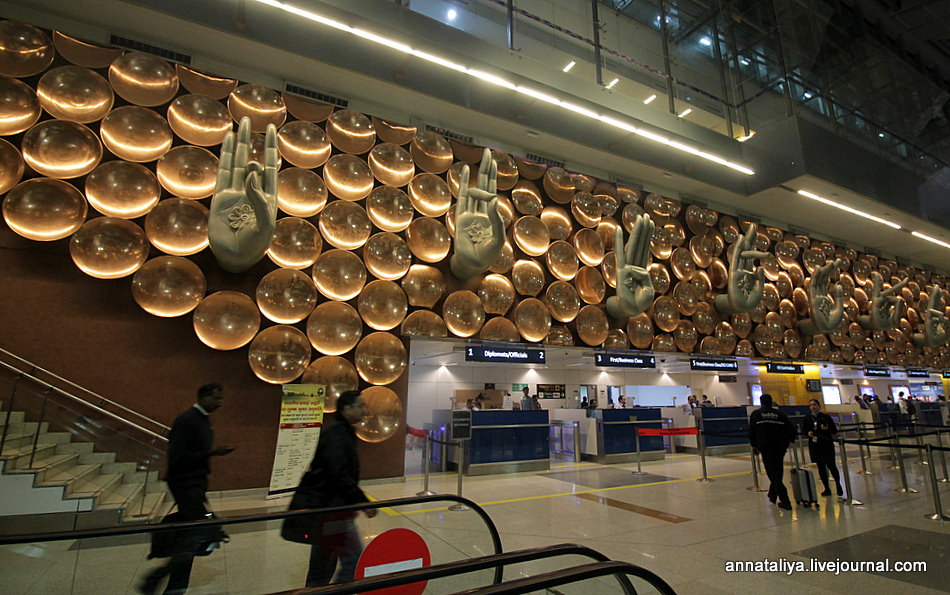 The airport in Delhi.
Separately can sing an ode to Indian airports. As you know, the flight there was internal. But you'd know how many checks we had to pass in order to Board the plane. Five! And absolutely full: inspection of documents, boarding, baggage, and ourselves, a special uncle and aunt with the help of metal detectors. And even when, seemingly, everything, we walked along the dock at a gate to the plane and all checks have been completed, before the Board was waiting for another one — again with the baggage and us. Nowhere else has seen anything like it.
But airports themselves are very good: large, spacious, clean, with lots of cafes with very reasonable prices. In General, it is not like our Domodedovo or Sheremetyevo.
And Yes, the queues at passport control and customs inspection, but with sane, fast-paced bursts.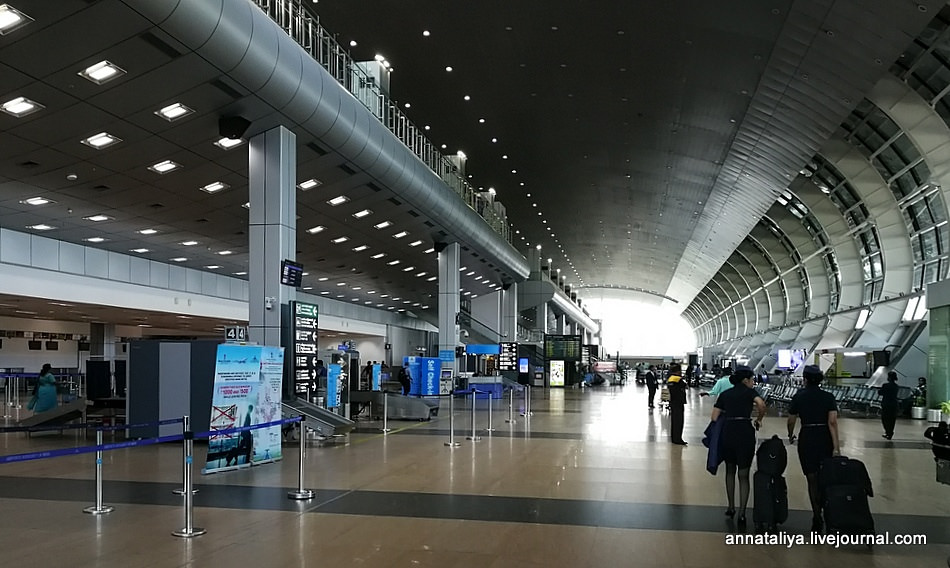 Airport Trivandrum.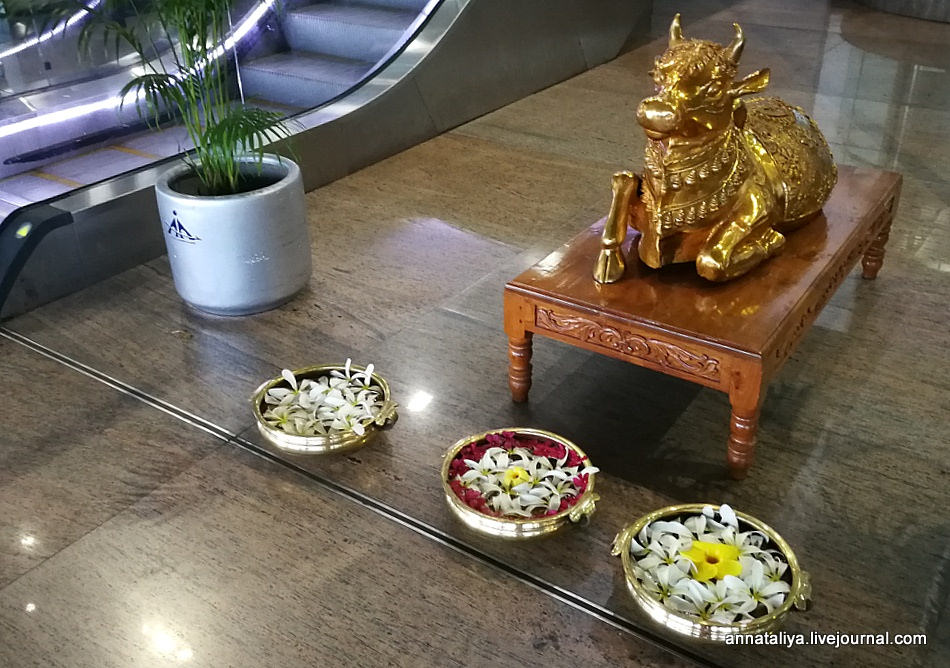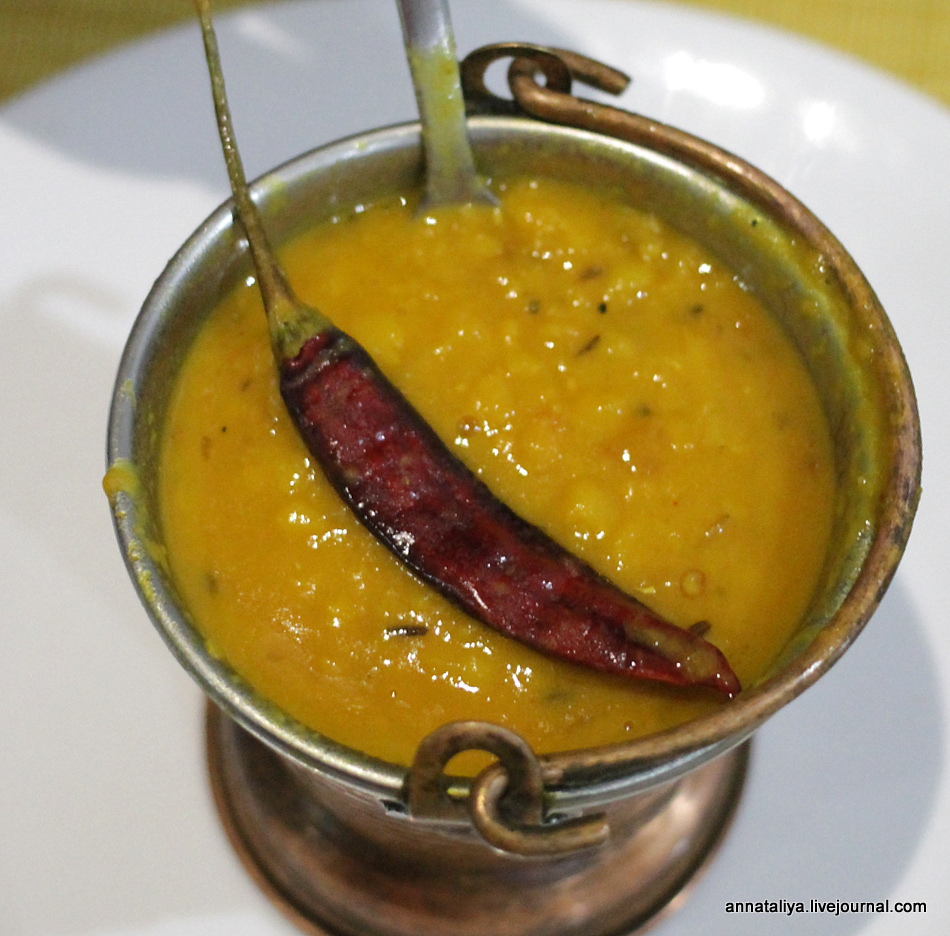 Food
Of course, the main thing that usually talk about Indian food is that it is very sharp. But it is not a horror-horror, which in General is impossible. But it is a tolerable. We even eventually stopped asking waiters to use for us less spicy. Quite edible was that we were served along with the Indians. Well, some of the dishes were not spicy at all. In General, you can live.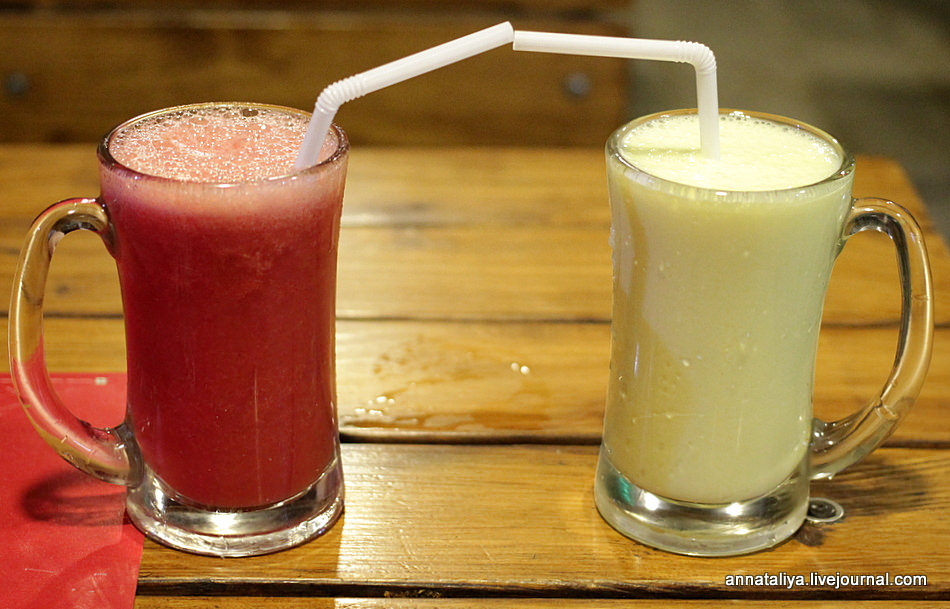 What surprised the Indians practically do not drink alcohol. In Delhi, of course, there are bars where you can buy a lot of things, but in a normal cafe you will be served a maximum of beer. And most likely — nothing at all. But to be honest, not very desirable. Fresh juices are much tastier.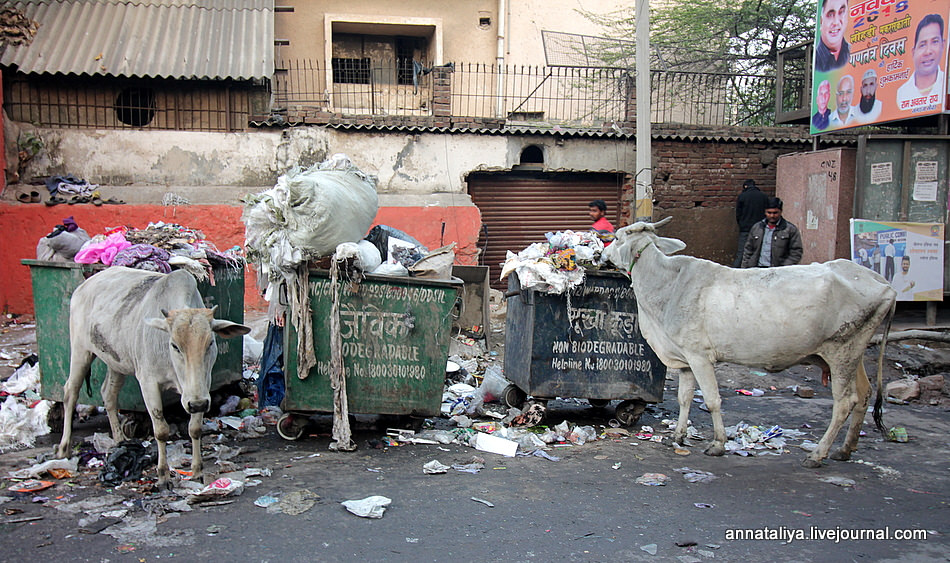 Cleanliness and hygiene
Usually all tourists who travel to India scaring that it is very dirty and unsanitary conditions around. One thing I can say in India clearly was not as bad as it was 14 years ago during my first trip. Well, either I've changed my opinion about it.
Of course, we haven't bought particularly dumb fast food on the street and ate everything, drank water only from bottles, and hands before eating always wash or wipe with wet wipes. But, in General, all the same we do in other countries. Had no problems
But, of course, to a sterile cleanliness India is still very far away. Debris the streets are full and the slums still are, many poor and beggars in the streets. In General, something like that.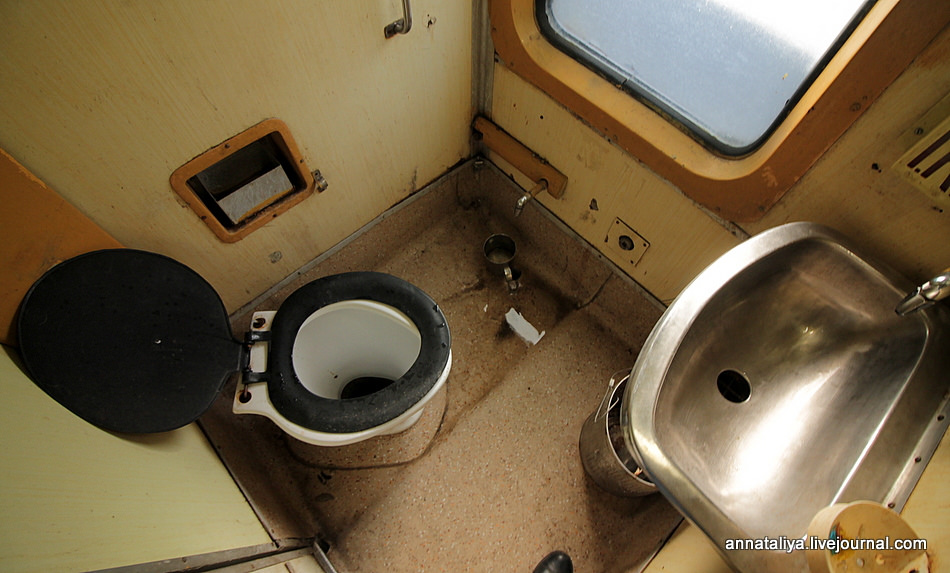 Toilets
With toilets now too, not everything is so sad. For example, earlier very often on the streets you can meet the men's urinals. So go, Bang — men standing in a row and did not hesitate to assign the soul. Now we have not met neither. I'm right even upset. So I wanted to photograph them and show you.
Toilets in India are now two styles: Western and Indian. And about styles I'm not witticism wrapped — they're officially called. Western style with toilet, Indian — hole in the floor.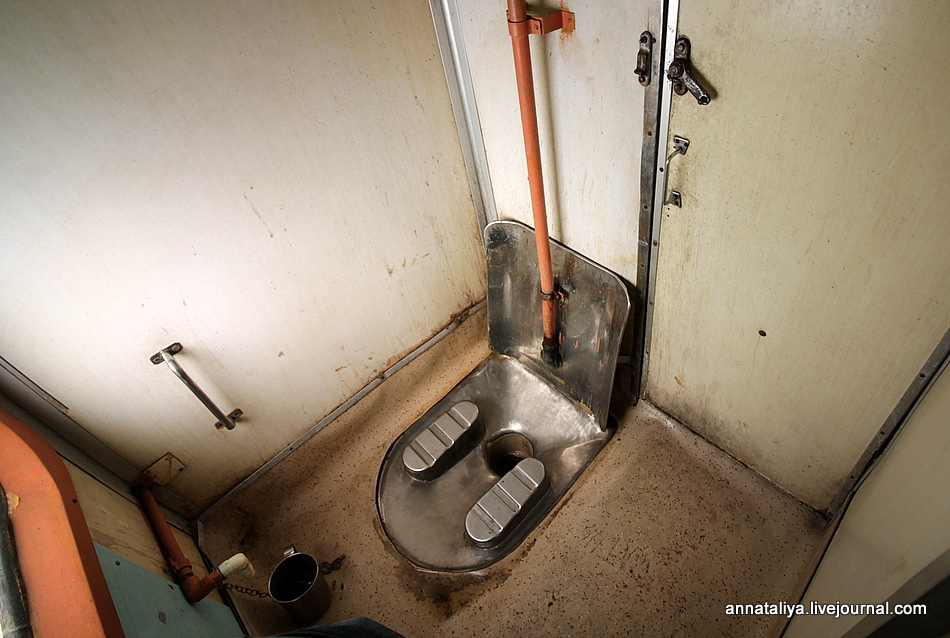 It was messy, however, mostly old, but you can use. Negative — nowhere toilet paper, and in many — and soap in the sink too. Bring with you.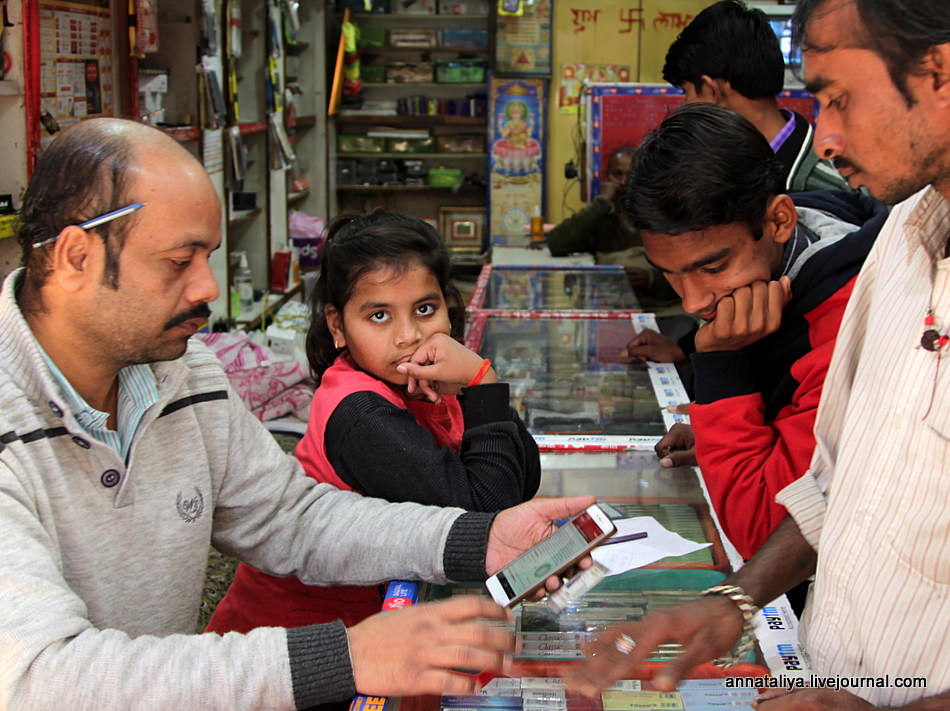 Internet
The Internet has long been throughout the world, and India is no exception. Of course, you can use Wi-Fi — we came across almost all the hotels. However, this was not enough, I wanted to have the opportunity to be connected always and everywhere. "Beeline" joyfully welcomed us in Delhi a message that the Internet is removed 200 rubles, and then — 5 rubles per megabyte. Crazy price tag. So we immediately began to look for where to buy a local SIM. However, there is one problem. SIM cards here are not distributed to right and left, as we do, but only strictly on presentation of Indian passport. On the Internet we come across references that seem to sell them and foreigners for the passport, but in reality cell phone stores, where we went, it refused to do. Maybe it is impossible or too lazy to contact is unclear. However, we found a way out.
In Khajuraho we were stuck one driver motorickshaws, ready for earnings to drive us around the city. And when we asked to see, where to buy Indian SIM card, it came in one of the benches and simply drew up a contract in his name. Interestingly, in India it is necessary to present the prints of multiple fingers with the help of a special device. In the field of identification they have, oddly enough, surpassed.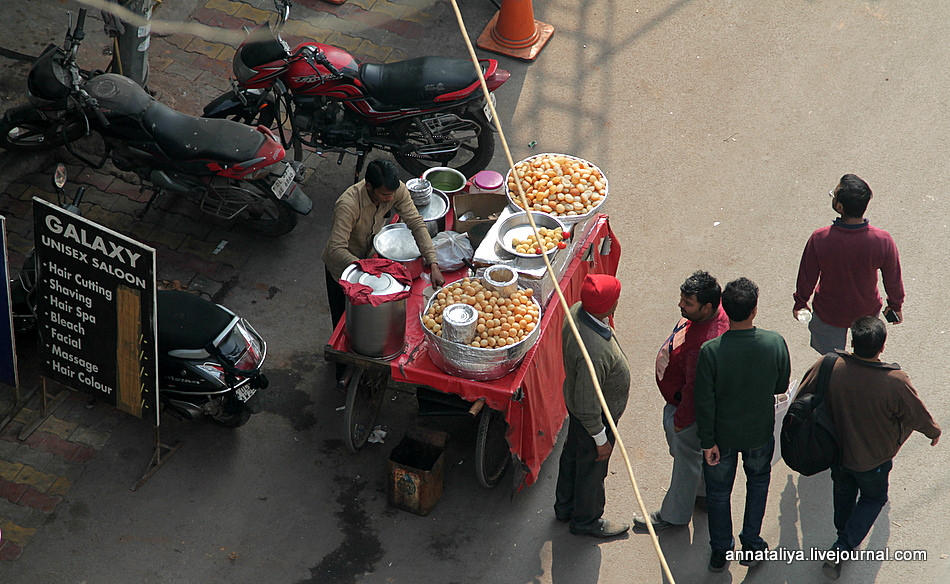 For 600 rupees we got a map operator with the Airtel tariff, allowing each day to spend up to 1 GB of traffic, including 4G. The shopkeeper pledged to work across India.
And really, the SIM was working when we went. However, it was necessary to travel outside of the state of Madhya Pradesh, she started to work in roaming mode and had to turn the smartphone the checkbox "allow roaming". In the cities the rate was decent enough, pictures and videos in instagram was loaded quickly. But in rural areas, which we constantly were on the train, everything was much sadder. Most of the time the speed was about zero or nothing at all downloading. Well, 4G he got to us only in Delhi and Trivandrum.
Another possibility is to use the Internet in India, and is the railway station Wi-Fi, which many stations have launched well-known company Google, with the Indian Railways. Its presence is easily detected by the numerous banners on the RailWire platform. But in order to connect, you need to authenticate is to enter the mobile phone number and only Indian to receive the reply SMS with the code. However, give access restricted, for 40 minutes, then again to text.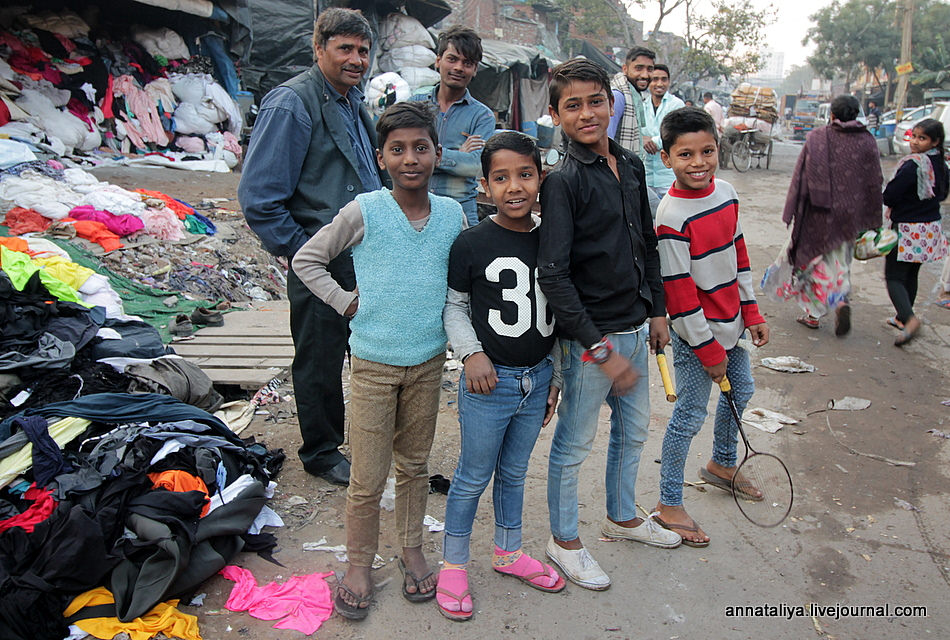 Theft
Found, though I can't say that these trades EN masse. Once we go through the Bazaar in Delhi and see how close to Anton and wipes some guy. Was quietly watching him. Well spotted the moment when he tried to open the zipper on the backpack my husband.
The second time we are faced with theft in train from Jhansi to Cochin. A night with the girls from our compartment stole the wallet. And the car, as I wrote above, we had an advanced class as A2 above which only Suite.
Knowledge of foreign languages and communication
Because India was formerly a British colony, English is the language of the Indians know. However, this English — Indian, and the first time you will probably find it difficult to understand him. On the other hand, in just a few days, and even faster you get used to the local accent, and the problem exhausted itself.
But I must say that despite the fact that English is the language Indians are taught in schools, know it all. Hard with it in small towns, in villages and in the slums of Delhi, where Anton and I wandered into the last day. However, it is usually still, even among the ignorant is always at least one person who is able to answer simple questions and to communicate something. So to learn Hindi and other Indian languages before you travel there optional.