World
The Kremlin said the investigation into Dutch journalist on MH17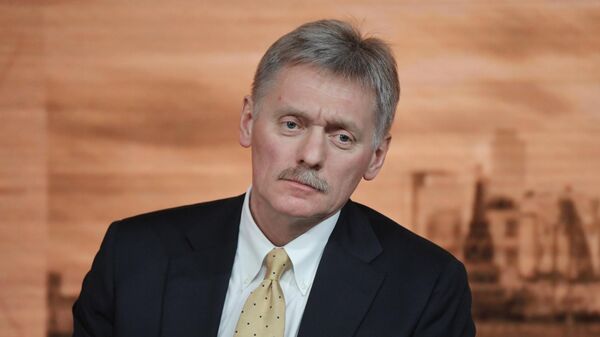 The investigation into Dutch journalist max van der Werff dedicated to the crash Malaysian Boeing under the Donetsk in 2014 can be considered a confirmation of the rightness of Russia in this matter, said Dmitry Peskov.
"You know that Russia, unfortunately, was denied the right to become a party to the international investigation team, so we are always with skepticism and mistrust hasty and therefore not based on a serious approach hasty conclusions", — said the press Secretary of the Russian President.
On a question of journalists, why Moscow needs to include itself in the international investigation team, if the crash occurred not in Russia and it's not a Russian plane, Peskov recalled that after the start of the investigation "immediately prompting Russian accusations that she didn't do".
Earlier the journalist Max van der Werff in his article "was there an investigation on the MH17 properly?" published some documents of the Joint investigation team and said that the military exploration of Netherlands found no one Buk missile system that could shoot down the Malaysian plane.
Tragedy in the skies over Donbass
Malaysian Boeing-777 flying from Amsterdam to Kuala Lumpur that crashed on 17 July 2014 near Donetsk. On Board were 298 people, they all died. Most of the victims were Dutch nationals.
Kyiv has accused the militias in the crash. They replied that they did not have the means that would shoot down aircraft at this altitude. The report of the international investigation team claimed that struck the Boeing Buk missile system brought from Russia, and then brought back.
Moscow has repeatedly said about the bias of the investigation, the findings of which are based only on data obtained from Ukraine. Experiments of concern "Almaz-Antey", the leading company for production of air defense systems, including Buk, also confirm that the airliner was shot down from territory controlled by APU.
The only available witness, directly involved in combat operations in the interest of the location — the former commander of one of the air defense units of the self-proclaimed Donetsk national Republic Vladimir tzemach. He denies involvement in the tragedy.
The trial of the suspects in the attack on the plane will begin on 9 March.