Crypto News
Litecoin failed to break into the top five largest altcoins
Litecoin (LTC) and gradually rises in the ranking of the largest cryptocurrency according to CoinMarketCap service. Coin never out of the top ten, but as the fall in its value was systematically detached from the top five altcoins.
This week LTC went up by one point and is now holding the sixth position in the list of top digital assets with bitcoin. Capitalization of litecoin has increased in the last 24 hours nearly 4% to $4,728 billion and the Rate of LTC rose to us $74.3.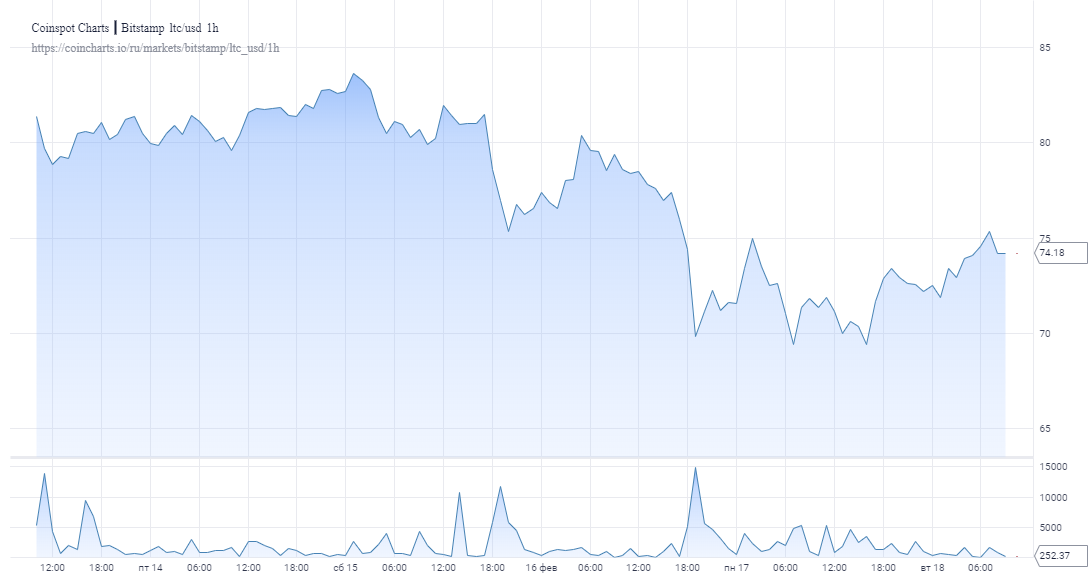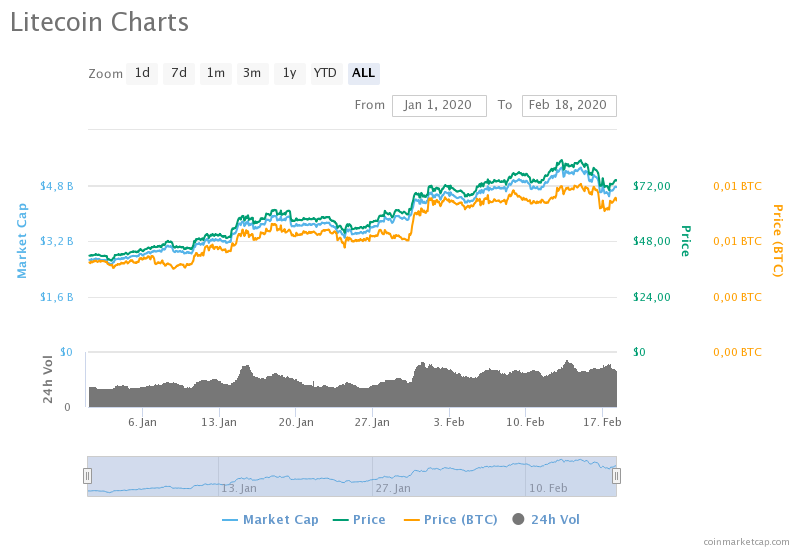 Of the five largest altcoins LTC knocked Tether (USDT), capitalization decreased to $4,647 billion Closest competitor litecoin Bitcoin currently playing SV with a market capitalization of $5,766 billion.
In 2020, the strengthened litecoin with BTC which is sometimes called his "elder brother". The highest mark was recorded on February 14, when LTC reached $83,4. Some traders predicted that the end of last week althin shall be $100.
However, the coin lacked sufficient support, and the decline began on February 15. The nearest key resistance levels for litecoin will be at $78,44, $80 and $83.
The nearest point of support stands around $70 where the coin will be support for the retention of fundamental values.