World
Turkey continues to deploy troops at the border with Syria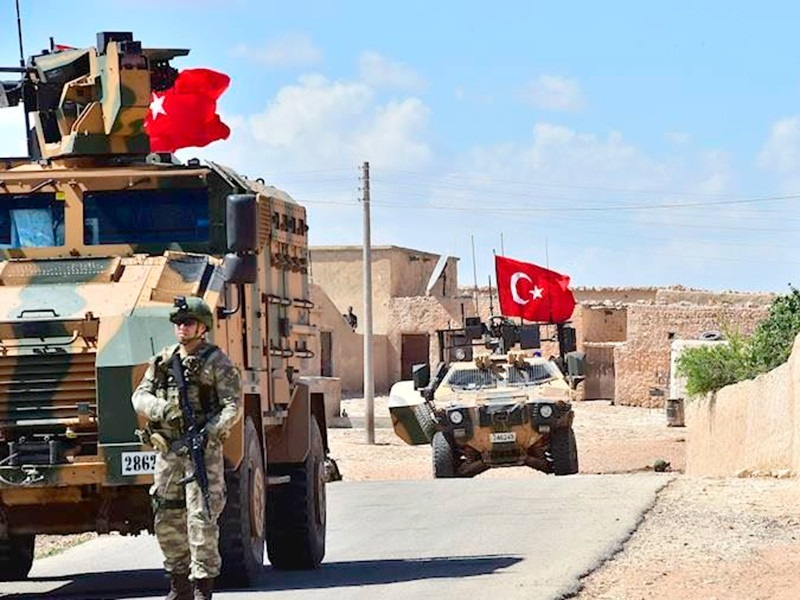 The command of the Turkish armed forces continues to deploy near the border with Syria troops, reports "Interfax".
According to them, the last of the arrivals to the border for military convoys, a large number of tanks, howitzers and ammunition intended for already placed in the area of troops.
It is also reported about the transfer of military construction vehicles and personnel at the special operations forces.
Turkey accuses Syrian forces in attacks on civilian objects and the position of the Turkish military in Idlib and Damascus to withdraw forces from Iglinskiy areas of de-escalation.
Meanwhile, the column of United States troops consisting of military equipment, headed from Iraq to Syria, informs TV channel Sky News Arabia. According to the source channel, the column consists of more than 50 units of military equipment. He added that the U.S. military has left Iraq and crossed the border with Syria.
Earlier this week at the Russian Centre for reconciliation the warring parties in Syria said that the Syrian army is in Iglinskiy area took control of the land slopes to the M5, which links Aleppo with Damascus, and defeat terrorist groups. Thus was created the security zone stipulated Russian-Turkish Memorandum dated 17 September 2018, said Russian military.