World
"Blatant robbery". A military expert on U.S. actions in Syria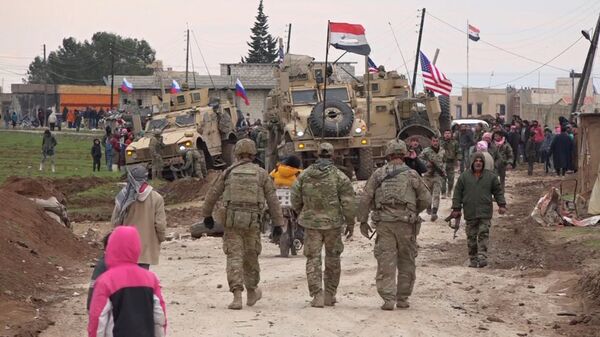 USA openly and rudely Rob the oil fields in Syria and at the same time sanctions prohibit the supply of oil to this country, said the Russian defense Minister, army General Sergei Shoigu.
"On the one hand, oil field, (the area) where the oil is extracted, is controlled by the United States. There is undisguised unceremoniously looting of wealth that belongs to Syria and the Syrian people. On the other hand, prohibits the transportation of oil there," – said General of the army.
According to the Minister, suffering civilians of Syria. People need heat, hot water, electricity. "It comes from hydrocarbons, which are prohibited to put and get they are not everywhere and not always," – said Shoigu.
On radio Sputnik military observer of the newspaper "Komsomolskaya Pravda", retired Colonel Victor Baranets called the actions of U.S. overt plunder and occupation.
"The United States sent its troops into the territory of Syria without the permission of the legitimate government of this Republic, and all their actions similar to the actions of the occupiers. Their fight against ISIS* were false – they did not bomb the terrorists, and under the guise of experienced new ammunition and missiles. American presence in Syria would be a Ghost, if not base, are they justified there. They captured several regions, saturated enormous reserves of oil, tied to these areas, their units and began to pump Syrian oil and sell it. In fact, they are engaged in smuggling. If you look at a map of natural resources of Syria, you'll find that their base is tied to the "fat" of the oil-bearing areas. This delays the (President Donald) trump (in his decision to withdraw troops from Syria – ed.). According to international rules this is an obvious occupation. And Yes, it's blatant robbery of a sovereign state", – said Viktor Baranets.
* A terrorist group banned in Russia