World
Deepfake in action: AI replaced the characters in the film "Back to the future" with Tom Holland and Robert Downey, Jr. (VIDEO)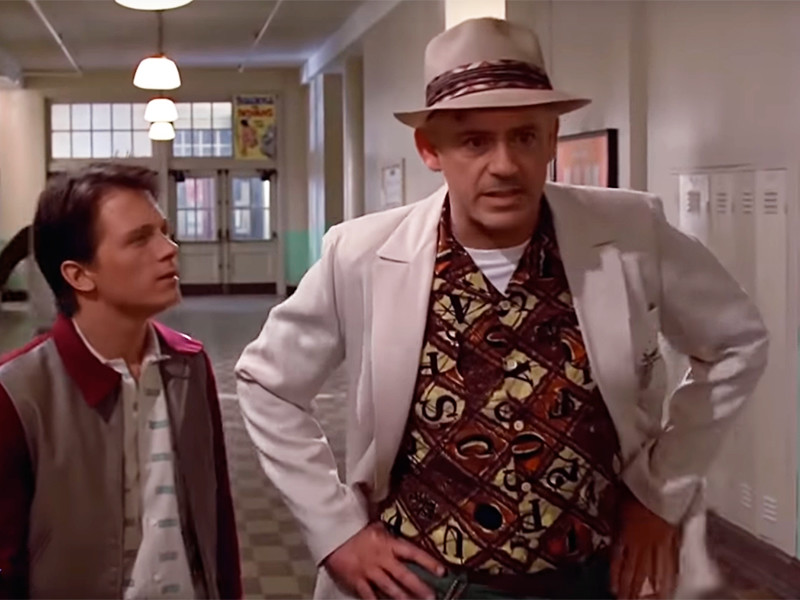 The author of the YouTube channel under the name EZRyderX47, creating videos using the method DeepFake, has published a fragment of the iconic Robert Zemeckis film "Back to the future", in which instead of actors Michael J. Fox (Marty McFly) and Christopher Lloyd (Dr. Emmett brown) artificial intelligence put two of the Avengers – Tony stark (Robert John Downey Jr.) and spider-Man's (Tom Holland).
To replace those main characters were used tools such as DeepFace lab and Hitfilm Express 13. The operation of the neural network looks so believable that distinguish "fake" is impossible. As noted by users, the author, whose YouTube channel specializiruetsya to replace the actors in famous films, is constantly being improved. And his latest work was extremely realistic, which proves that the technology of image synthesis based on artificial intelligence and used to replace image elements with the required images will become a thing of everyday.
The accuracy of the new Marty McFly and the Doc gives not just what they look similar to the heroes of "Back to the future", but what is the relationship of the characters in the movie Zemeckis develop along the line of the relationship "father-son". Exactly the same as the relationship of Tony stark and spider-Man in the films of the Marvel universe.
However, the author some time working on the "replacement" in Back to the future Fox for Holland. In September, 2019 on the same YouTube channel had posted another clip from the movie where Tom Holland is also in the image of Marty McFly.
Then was shown a scene of Marty travel back to 1955.
Note that the EZRyderX47 has long been engaged in substitution of the actors in popular films – they have turned into Wolverine Keanu Reeves, Scott Eastwood also became a Wolverine, and his father Clint Eastwood "got" the role of Mick Dundee in the movie "Dundee nicknamed Crocodile". However, the audience noticed and appreciated only in the last authors – fragment "Back to the future" with Robert John Downey Jr. and Tom Holland gained about 2.5 million hits.
The face of Holland has repeatedly inserted in other films through the use of neural network DeepFake. He was placed in the film "Spiderman 3" instead of Toby Maguire. The author has used fragments of the film "spider-Man 3", which showed how Parker Holland changes under the influence of the venom symbiote and reveals its darkest side.