Science
Powerful optics can be compact: scientists create glasses-telescopes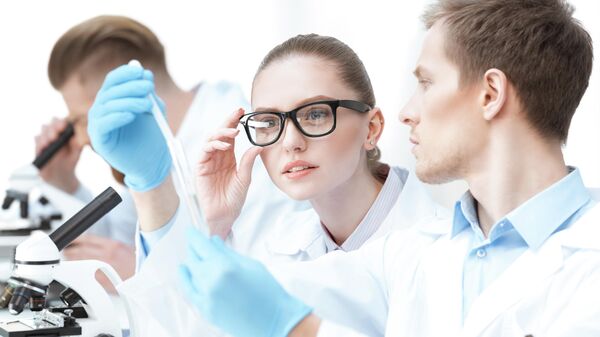 Samara University scientists have found a way to develop a fundamentally new, simple and compact imaging systems, which will allow in the future to create a powerful and compact optics, such as glasses-telescopes. The study is published in the journal "Computer optics".
Classic depicting the optical system consists of spherical lenses and mirrors. The spherical surface is formed on very simple hardware with simple set of operations, which for the past hundred years have not changed significantly.
At the same time optical imaging system based on the refractive aspherical lens, according to scientists, a much smaller and simpler in design, since they contain fewer elements. However, the technology of their manufacture is much more difficult technology of making spherical lens, which aspherical lenses are widely used in representing systems only last 20 years.
Scientists of the Samara University was considered using the generalized harmonic lenses (diffractive optical elements, phase which describes a power-law dependence on the radial coordinate with an arbitrary metric) instead of parabolic in depicting optical systems. In their opinion, the results of the study will allow to develop a new imaging system based on the use of planar approximation of non-imaging aspherical lenses.
"We showed that the generalized system of lenses forming a rather high-quality image. For obtaining a display point to point it is proposed to use two generalized lenses in the system, similar to Fourier correlator, where the second lens is set so that in the fall on system of a plane wave at the output of the optical system formed flat wave", – told RIA Novosti the Professor of the Department of technical Cybernetics, Samara University Roman Skidanov.
To test the system and determine the main optical characteristics of the system, the researchers used a standard radial lighting table. They came to the conclusion that for monochromatic radiation, the quality of the image formed by the telescopic system of generalized lenses, comparable image quality obtained in the telescopic system of the conventional parabolic lenses.
"We have considered the simplest situation, when two adjacent harmonic generalized lenses, each of which separately does not build the image, together provide a good "picture". This is usually possible only when the spherical lens is removed from each other as in a telescope or binoculars," said the study's author.
Now scientists are planning an experiment, if successful, will significantly reduce the length of the optical imaging systems.
"Instead of a rather bulky pair of binoculars or a telescope you can use special glasses: put them on your nose and look into the sky at the stars. It will also be possible to significantly reduce the length of lenses for professional cameras", – concluded the Roman Skidanov.