Maya is a very special cat. So special that to survive without the help of good people simply could not. Animals with her illness, the fate of practically does not give chances — they are doomed to die on the streets or euthanasia at the shelter. But Maya is so lucky that she not only lives in the house but has a private account on Instagram.
Cat Maya was born with a rare genetic disease similar to down syndrome in humans. Due to the extra chromosomes animal sees bad, he's partially deaf and constantly sneezes.
When a kitten born to a domestic cat, it killed or thrown into the street, which is practically the same thing, without human intervention, he's doomed anyway.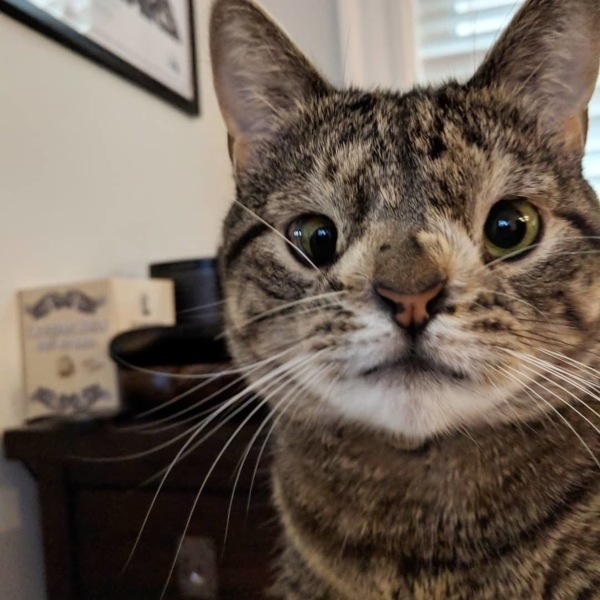 A sick kitten, picked good people at Chinese restaurants in Boston, you can say, hit the lottery. He was taken to the animal shelter where the animal fed and freed from parasites.
But to call it luck it is possible only conditionally — Maya caged, to being put to sleep. Unclaimed, and especially sick animals in shelters, the United States long do not hold.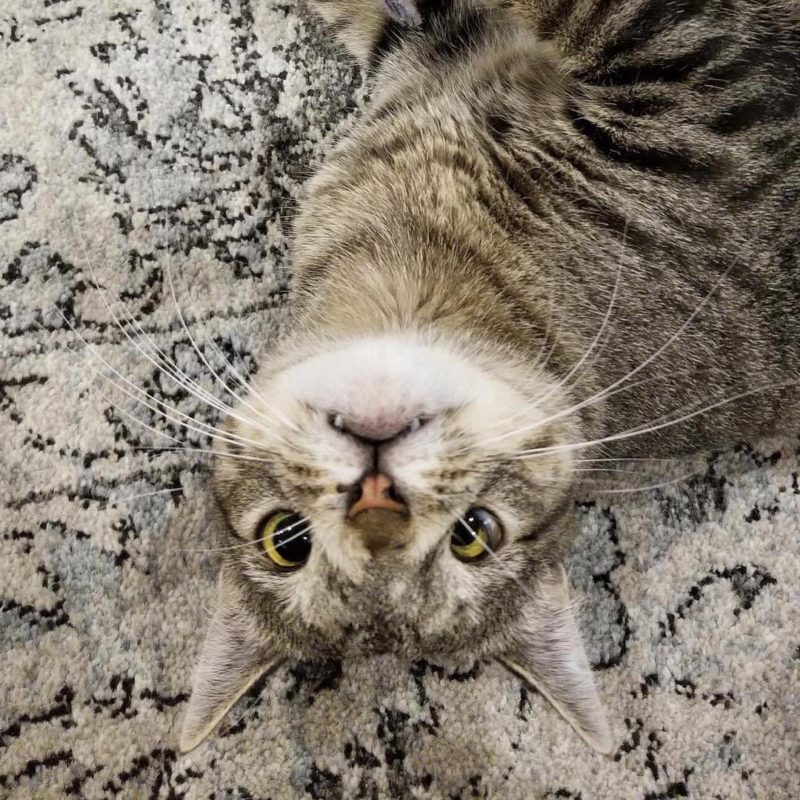 But here happened a real miracle — in the shelter went the staff of the organization with the unusual name "Asylum strange cats"who took away her from the cage and took care to charm the kitten found a home.
The ad in Facebook with the offer to take the poor guy home, said thousands of good Americans and by selecting from them the best, in your opinion, of the applicant, the staff of the organization gave the animal.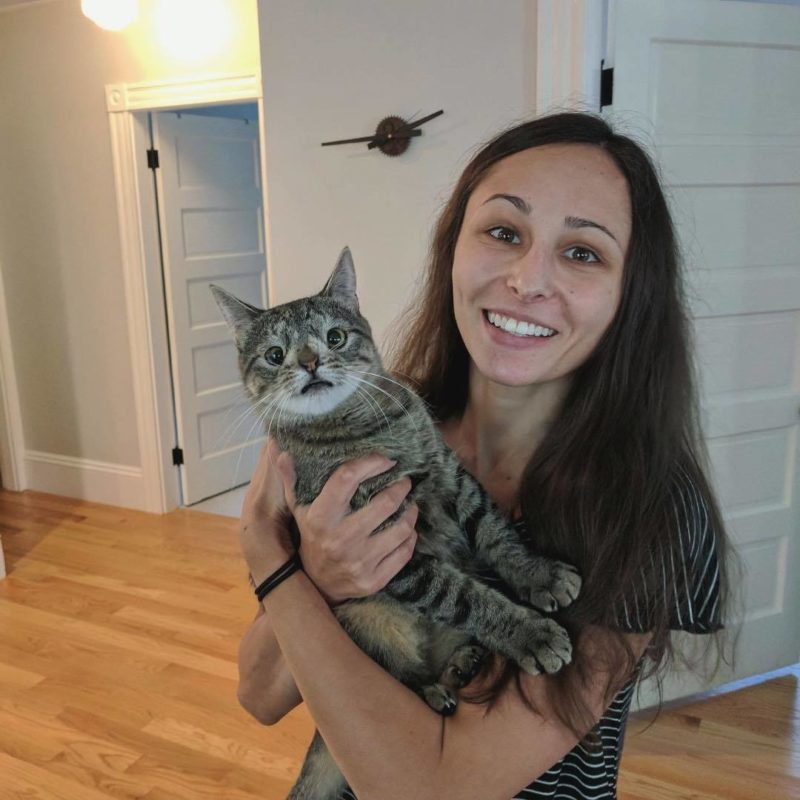 The hostess is incredibly lucky Maya was Lauren, who truly loved the unusual cat and even brought her personal account in Instagram, which publishes photos and videos on behalf of Maya.
The life of Maya became more intense than most healthy cats.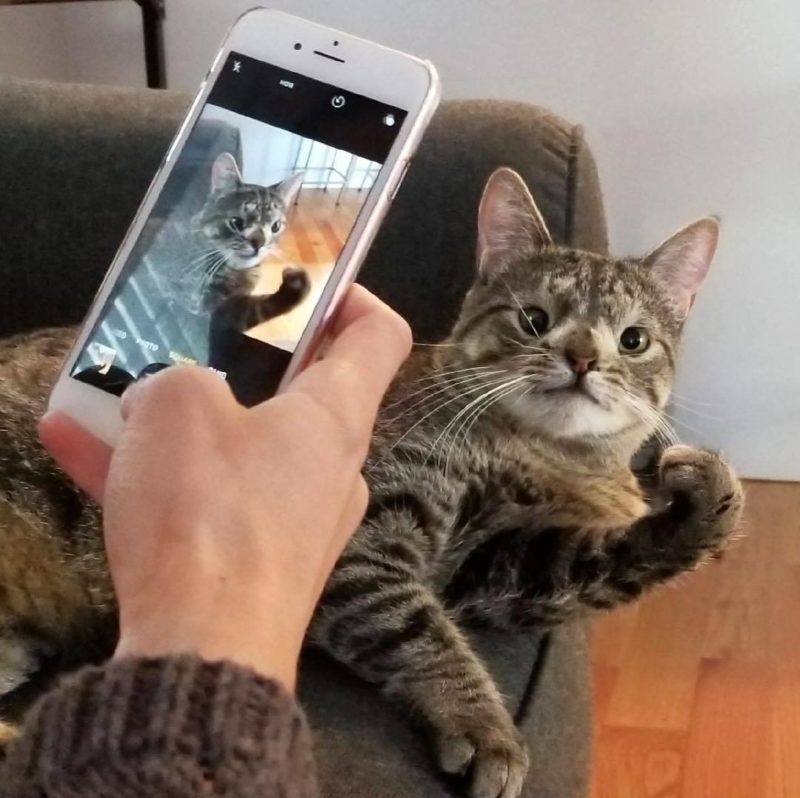 The cat loves to pose for Instagram.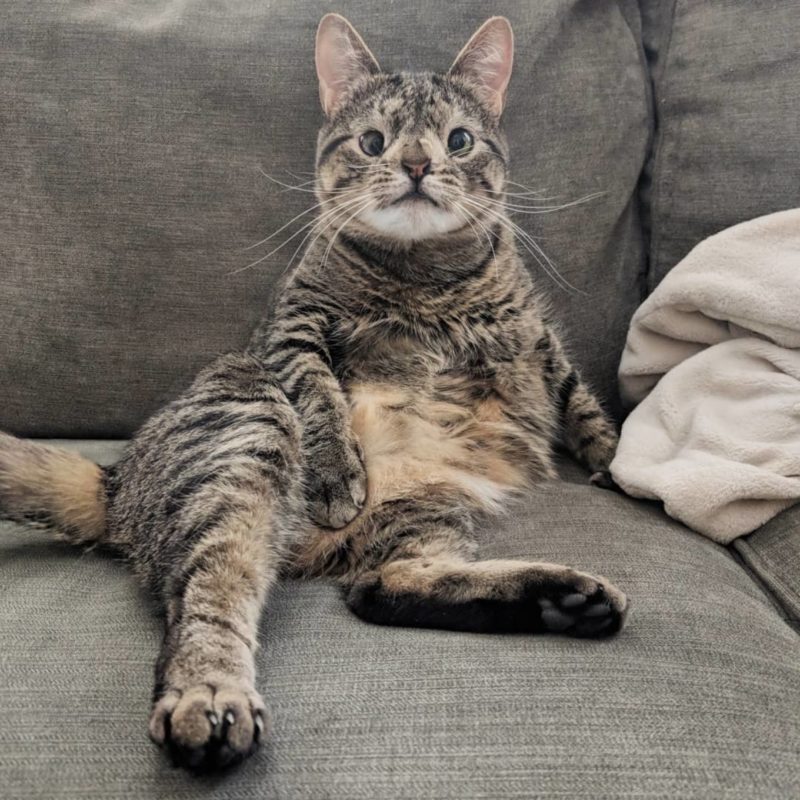 Enjoy watching TV.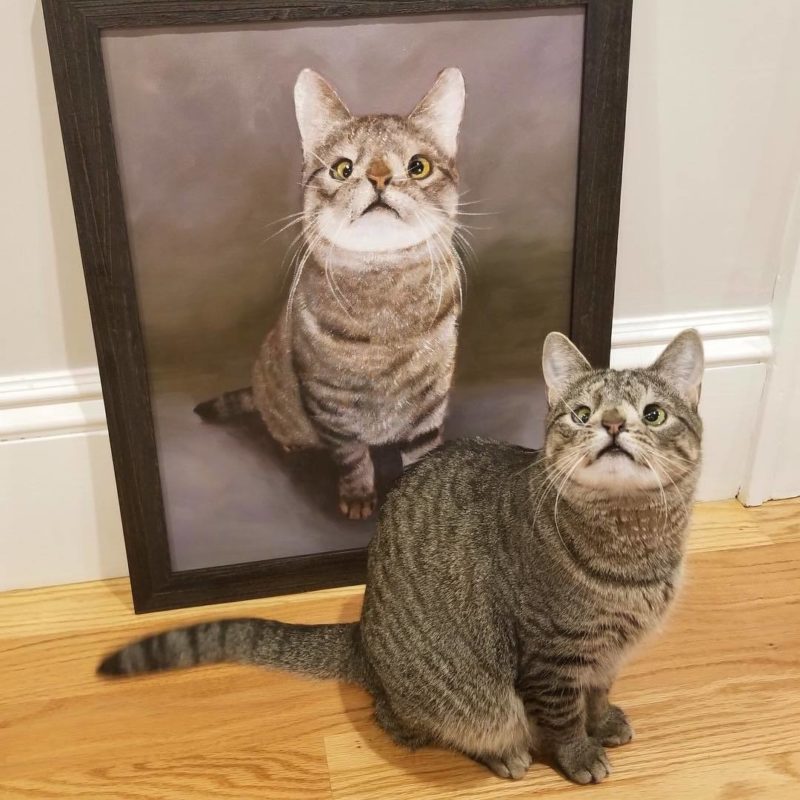 Posing for artists and photographers.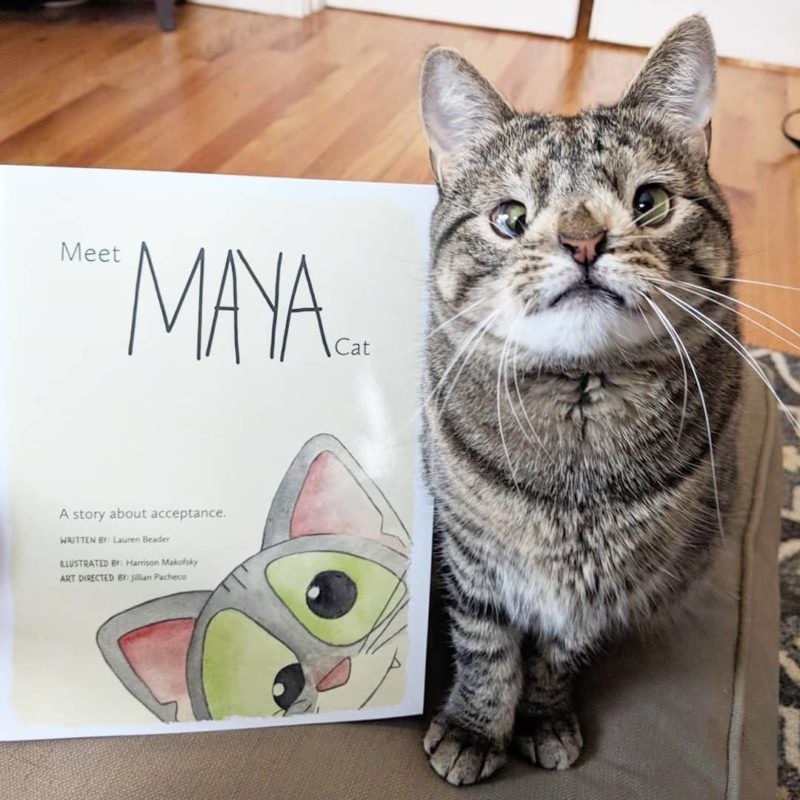 About it even published a children's book.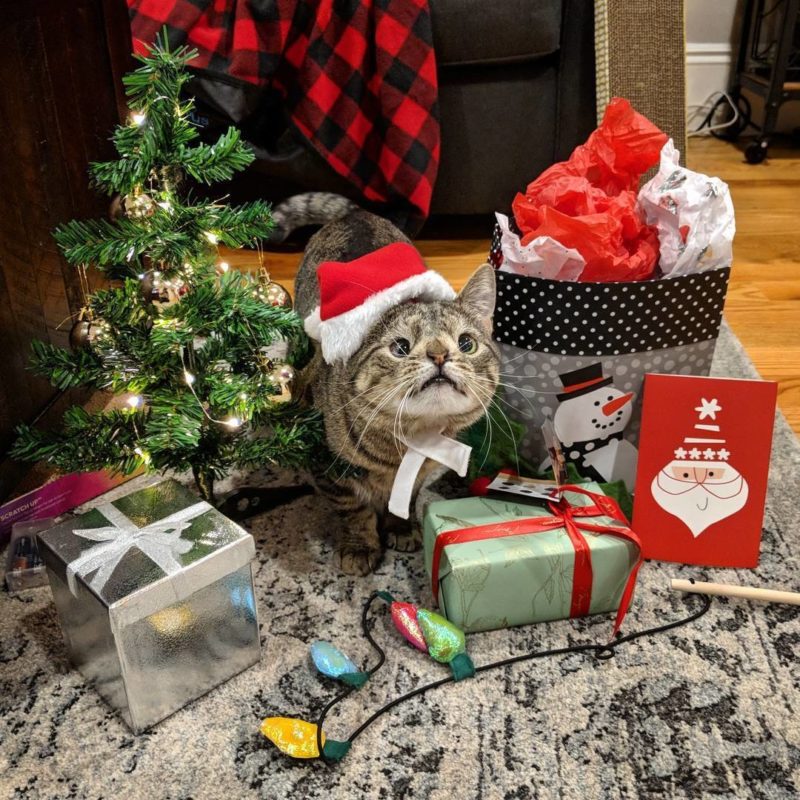 Unusual cat loves holidays and gifts, and ready to celebrate all significant dates in a row.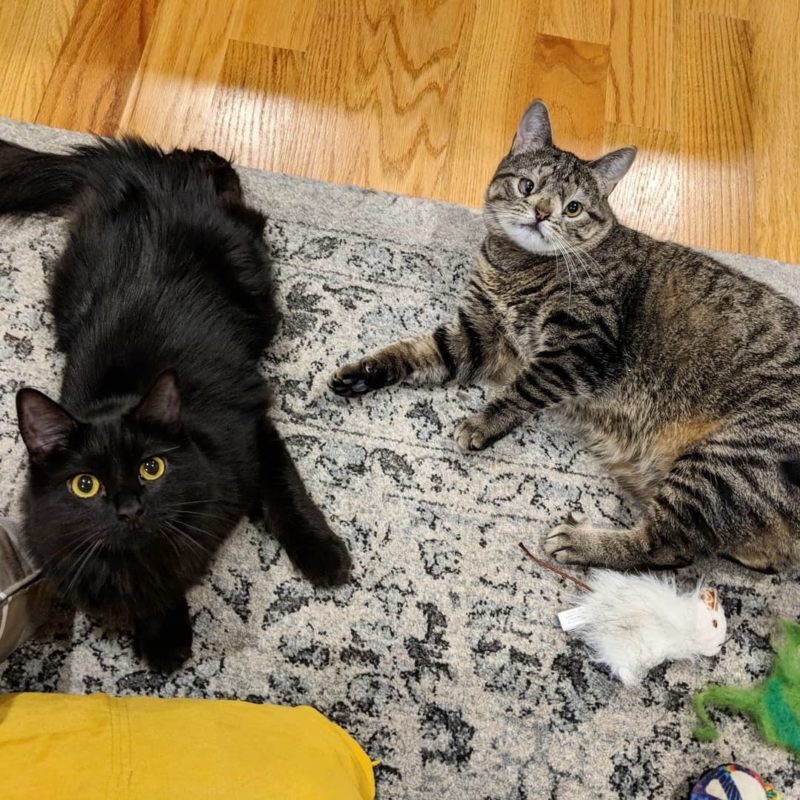 The family Lauren Maya is not the only pet in the house lives a black cat Dragon, which Maya has a great friendship.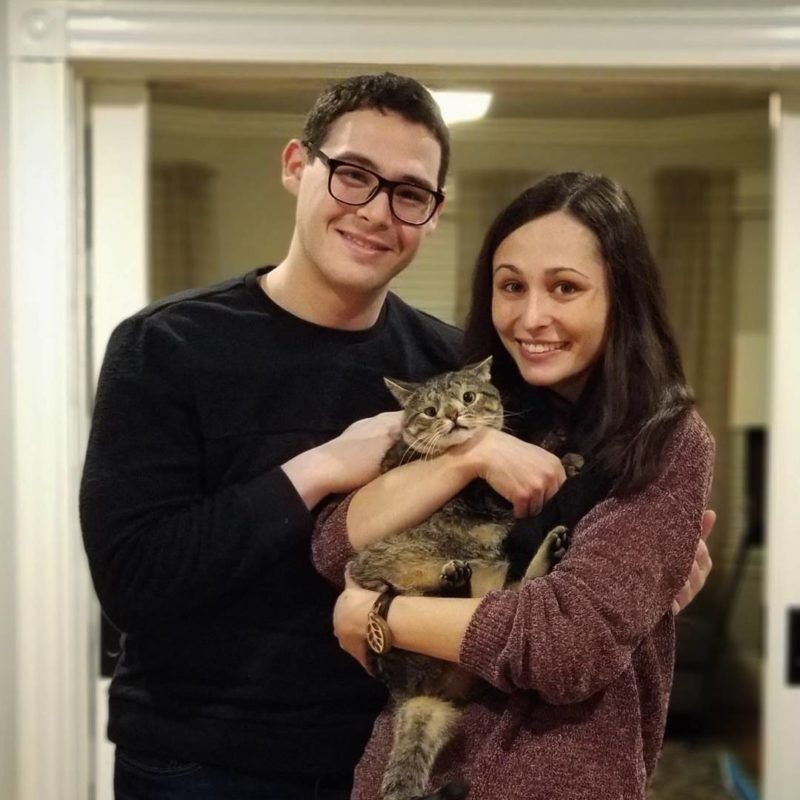 In General, it is safe to say that Maya is a happy cat, life which completely failed!