Science
In Moscow established a Committee on AI at the Russian Commission for UNESCO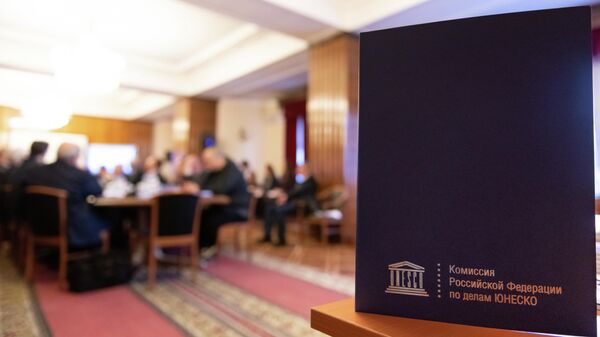 The building of the Russian Ministry of foreign Affairs hosted the founding meeting of the Committee on artificial intelligence of the Commission of the Russian Federation for UNESCO. Its head was elected the rector of Skoltech Alexander Kuleshov.
The Committee has set a goal to develop a common approach to the ethical issue of artificial intelligence on the part of Russia. The participants of the meeting agreed that the first thing to come to a common approach to the terminology of AI and related technologies, as well as a common understanding of the areas and principles of its application.
Elected head of the Committee sees a danger that artificial intelligence is heavily dependent on creating his people. So, they can do via AI is a picture of the world. According to Alexander Kuleshov, the greatest danger carries the risk of including the technology AI in the system of decision-making on nuclear weapons. In his opinion, if one of the nuclear powers do, other countries will do the same. Kuleshov believes that this development is "worse than the atomic bomb, especially in the hands of the wicked".
Representatives of the Russian expert community in the field of artificial intelligence believe that we need international regulation on the basis of man-centered principles and the ban on the use of AI for military purposes.
The Committee discussed the differences in global understanding of the ethics of AI, to be overcome. As noted by the Director of the Skoltech Center for scientific and engineering computing technology for tasks with large data sets (CDISE) Maxim Fedorov, you need to "move from polarity to international interaction". In his opinion, polarity is a consequence of the digital divide.
"He who has the most supercars, – may be tempted to dictate the rules. <…> The one who owns the supercomputers will be able to qualify to become a super-race," – said the scientist.
The Committee will develop its recommendations to UNESCO from Russia.
Before it became known that the head CDISE Skoltech Maxim Fedorov was invited to present the opinion of the Russian expert community in the UNESCO Committee for AI. This international group of specialists is planning to hold working meetings on preparation for the organization of the recommendations on the ethics of AI from April to August 2020.