World
The British foreign Secretary will discuss in Turkey the situation in Idlib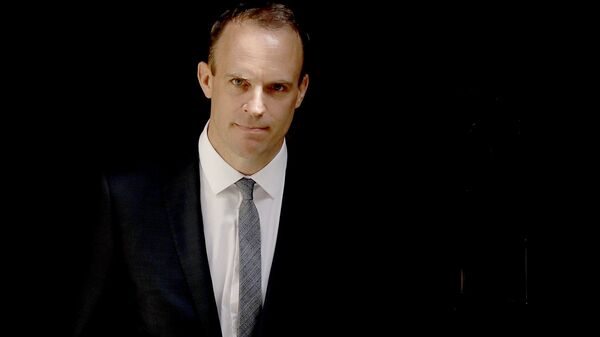 Maria Tobacco. The British foreign Secretary Dominic Raab on Tuesday, will hold talks in Ankara whose mission is to support Turkey for the humanitarian disaster in Idlib, which has become, in the opinion of the British Minister, the result of "cruel and disproportionate campaign of the Syrian regime and its Russian supporters"
"The UK through tomorrow's visit of the foreign Minister Dominic Raab to Ankara demonstrated its strong support to Turkey's efforts aimed at an urgent negotiated long-term ceasefire in Syria", – is spoken in the transferred RIA Novosti news Agency the statement of the British foreign office.
During the visit, Raab will hold talks with his Turkish counterpart Mevlut Cavusoglu.
"The UK remains committed to working with international partners to overcome the humanitarian disaster unfolding in Idlib in the ruthless and disproportionate campaign of the Syrian regime and its Russian supporters," says the Agency, reminding that London has allocated 3.1 billion pounds to deal with the humanitarian disaster in Syria.
"Turkey is at the forefront of one of the most serious problems that we face due to the fact that the Syrian regime, and Russian forces continue to increase the violence on the border. We made clear that we condemn actions of the Syrian regime in Idlib and continue to raise the issue about the outrageous violations of international law", – said the foreign office.