The epidemic of the coronavirus led to a weakening of business activity not only in China but also in other countries of the world. Reduced demand for energy induced exacerbation of volatility in the oil market.
Oil was even more volatile asset than bitcoin. At the end of last week some varieties of "black gold" has fallen in price by 15%.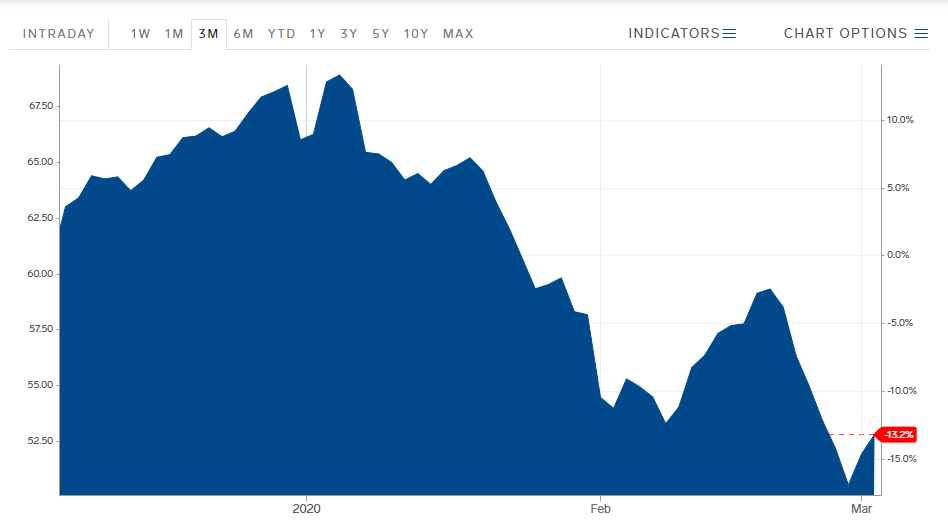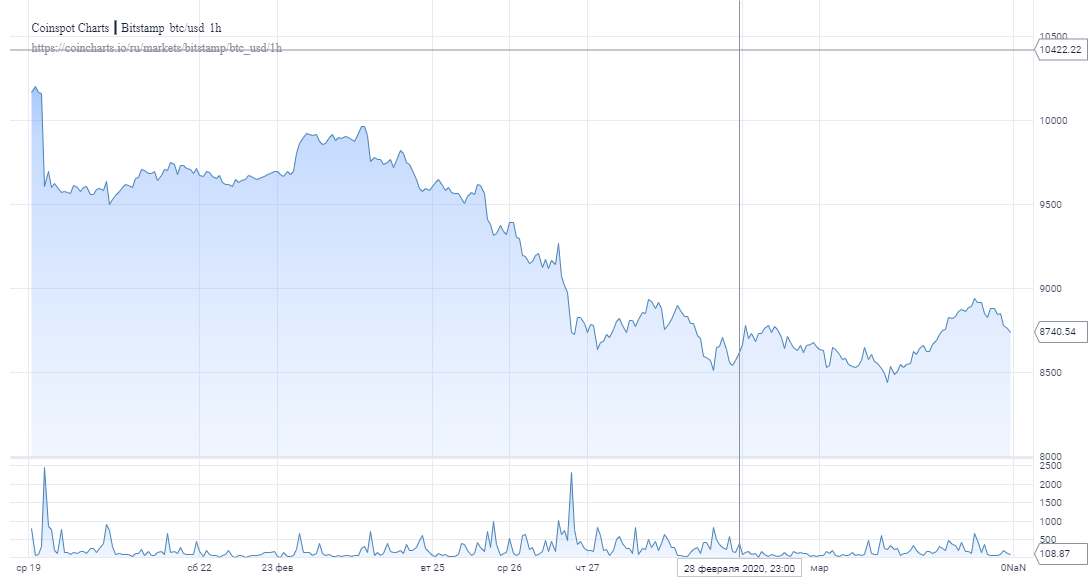 The index of volatility of WTI crude oil increased from 38.7% to at 119.6% since the beginning of February. Today this indicator weakened slightly and is 105.3%.
The volatility in BTC over the same period of time dropped to 42%. A temporary surge of price fluctuations were observed in the middle of the month, but then volatility has again subsided.
The volatility of gold in January rose to 18%, but in February this figure fell to 10%. Brent crude fell to $52, and WTI trading below $47.
The first cryptocurrency the night before, was able to partially recoup after falling to $8500. However, until now, BTC can't come close to the psychological mark of $9000. At the time of publication the bitcoin exchange rate was kept just above $8880, the market capitalization of cryptocurrencies exceeded $160,429 billion.