World
Netanyahu's party is leading in the third in a year elections in Israel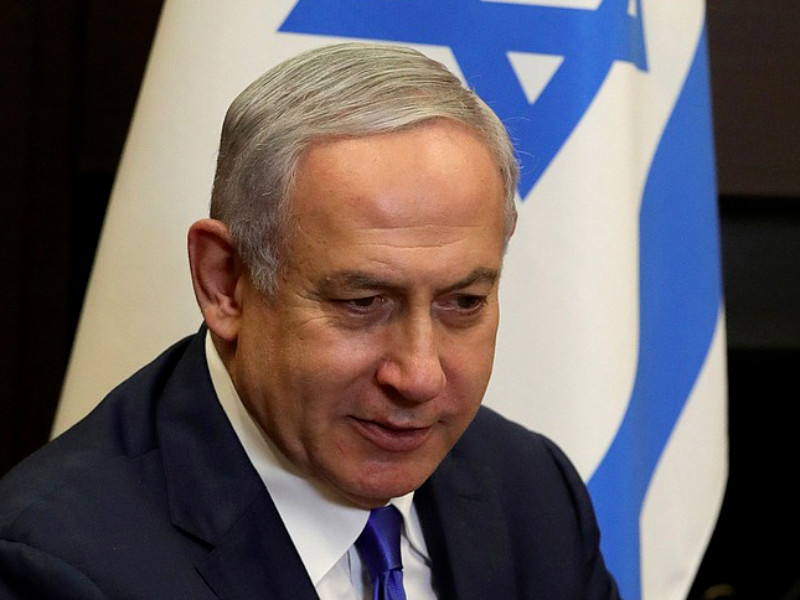 The party of Prime Minister Benjamin Netanyahu, the Likud leader, for the third year of parliamentary elections at the end of processing 90% of the ballots, from the data on the website of the Central election Commission.
Likud is gaining 29,35% of the vote, according to preliminary estimates, gets 35-36 seats in the Knesset, writes NEWSru Israel. The closest rival of Netanyahu's party opposition bloc "Kajol Laban" benny Gantz receives the 26,34% of the vote and 32 of the mandate.
In third place is "United Arab list" from 12.91% (15-16 seats). Overall there were 29 political parties. Thus, the Likud is gaining the greatest number of seats gets the right to form a coalition and has a real chance this time to form it.
In the Likud victory was celebrated in the night of 3 March, when results of the exit polls. They came as a surprise to many, as opinion polls ahead of elections testified on the equal chances of the two major candidates, another dead-end confrontation and the possibility of yet another, the fourth election, notes the BBC Russian service.
Speaking to his supporters, Netanyahu said the most important victory in my life. "We won against all odds. Acted against us giant strength. We have already celebrated a memorial service, but I relied on the people of Israel, I have travelled the country from end to end and saw that support us. People support us because he understands that we have brought the best decade in the history of the state", – said the Prime Minister.
He added that he intends to create a government of national camps and stressed that "it is time to heal the wounds of society, it is time for reconciliation." Netanyahu also said that on Tuesday will meet with the right parties to begin the formation of the government.
In "Kajol Laban" did not hide his disappointment with the election results. "Obviously we wanted a different result, but I suggest not to forget about the good: in one year we created a party, which is supported in all corners of the country", – said the leader of the bloc benny Gantz.
Final results of the elections to the Knesset of the 23rd convocation will be published before the end of the week. After the counting of votes the winner will need to form a coalition of 61 members. Just unicameral Israeli Parliament of 120 seats. In the previous elections to the Knesset held in April and September 2019, the Likud has also received the most votes, but Netanyahu failed to form a government within the allotted time.