World
Tornadoes in Tennessee have destroyed dozens of homes, killed 22 people (PHOTO, VIDEO)
ALL PHOTOS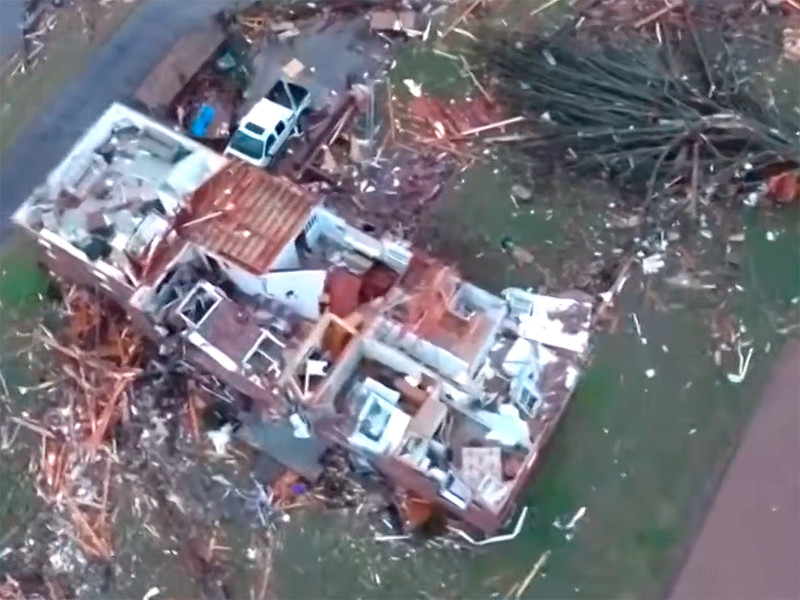 In the southern part of the United States declared a storm warning. The elements already struck the Tennessee. There raged a tornado that destroyed dozens and damaged hundreds of houses in four districts. Without power supply there were 22.5 thousand customers.
Confirmed the death of 22 people – 16 in the County of Putnam, in the district 3 Wilson's, 2 Nashville, 1 in the County of Benton. In the affected areas are continuing search and rescue operations. The number of victims could rise, reports The Weather Channel.
Serious damage caused to the state capital – the city of Nashville, which is the administrative center for Davidson County. Here destroyed almost 50 buildings. Having problems with electricity supply. Overnight (local time), according to mayor John Cooper rescuers received 400 calls, medical assistance 156 residents, reports the TV station WTVF.
Primary elections (primaries) in some areas of Tennessee will begin on Tuesday an hour late due to the effects of a tornado that struck the city of Nashville and its suburbs, leads TASS words of the Deputy Governor of the state Tre Hargett.
He said that two polling stations organized in schools, forced to close. Authorities report a violation of the telephone and encourage the voters to engage in social networks.
Information on the effects of the tornado specified. In the affected areas in search of victims rescue workers inspect the ruins of houses.
In 2020 the victims of the tornado in the U.S. were at least 30 people. To date, according to the Center for prediction of storms National weather service (SPC), there were 8 deaths: 1 in Texas (10 January), 3 in Louisiana (11 January) 4, Alabama (11 Jan and 6 Feb). For all of last year in the U.S. tornadoes claimed the lives of 41 people.
https://www.facebook.com/wesh2news/videos/1128901564113544/&show_text=0&width=500
Sadly, the tornado damage in Nashville is only going to become profound as the sun comes up. pic.twitter.com/lmZbDqwjzR

— Chris Conte (@chrisconte) March 3, 2020
Nashville has taken a direct hit from a tornado. Downtown is devastated @nc5 pic.twitter.com/g1LB6nwyqw

— Chris Conte (@chrisconte) March 3, 2020