World
In Ankara said that the EU border was crossed by more than 142 thousand refugees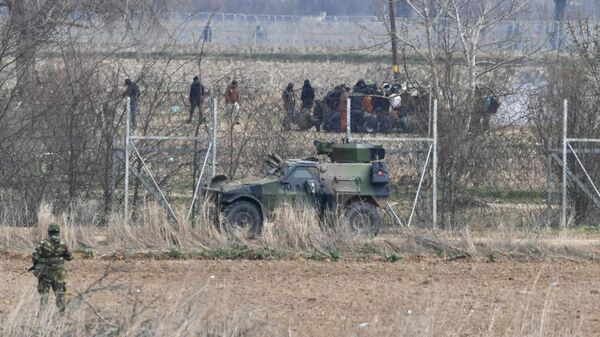 The head of the Turkish Ministry of interior Suleyman Soylu claims that more than 142 thousand migrants crossed the border of Turkey with the EU after the decision of Ankara to open them.
"As of 12.10 (same as GMT) the number of migrants who have left our country through Edirne (border with Greece and Bulgaria province in North-West Turkey) is 142 175" – written by Soylu on Twitter.
Saat 12.10 itibarıyla Türkiye topraklarından ayrılıp Edirne Meriç'ten Yunanistan'a geçen göçmen sayısı; 142.175

— Süleyman Soylu (@suleymansoylu) March 6, 2020
Turkey after the deterioration of the situation in the Syrian Idlib said that will no longer be able to contain flows of migrants and refugees, and opened its borders with the EU, and then to Greece rushed thousands of migrants. On the border are hundreds of police, strapped Greek army units.
Many in the EU believe that Turkey deliberately let the refugees to the border with the European Union to exert pressure and achieve greater support for their actions in Syria. In Zagreb on March 6 will be an extraordinary meeting of the Council of the European Union on the level of foreign Ministers to discuss the current situation in Syria and on the borders of the EU.