Crypto News
Bitcoin looks good on the background of falling stock markets
Trading on the stock markets this week ended with a fall, leading indicators of business activity updated the minimum values.
For example, the American Dow Jones and S&P 500 by the end of the last session fell by 1% and 1.8%, respectively. Brent crude fell by 9% and for the first time since June of 2017 started trading below $46 per barrel.
In terms of the continuing epidemic of coronavirus panic in the camp of investors is growing, which has led to a drop in business activity in the global market.
In this situation, bitcoin looks pretty good. Saturday, March 7, BTC rose to $9105, its market capitalization is now $166,239 billion.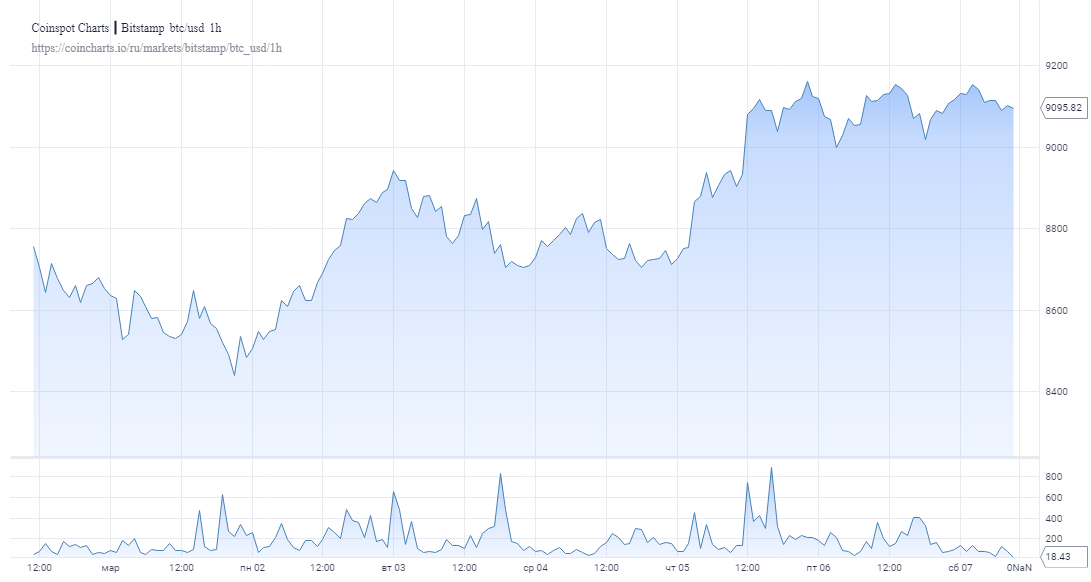 According to the analyst, the canadian company's Secure Digital Markets Mostafa al-Mality, the current situation of bitcoin is encouraging. The coin did not decline along with the rest of the market and holds the position, and it is very horesti signal.
With bitcoin price rising, and gold. Last Friday, a Troy ounce of gold the main precious metal ended the day at around $1674.
The Swedish trader Henrik Kugelberg notes:
I believe that gold and BTC is a safe Harbor. Since the coronavirus has just started to spread, I believe that the stock market will continue to grow until the reduction of rewards miners [may halinga]. I think we can achieve unprecedented high this year for six months.