World
Off the coast of California detained at quarantine a cruise liner with 2.5 million passengers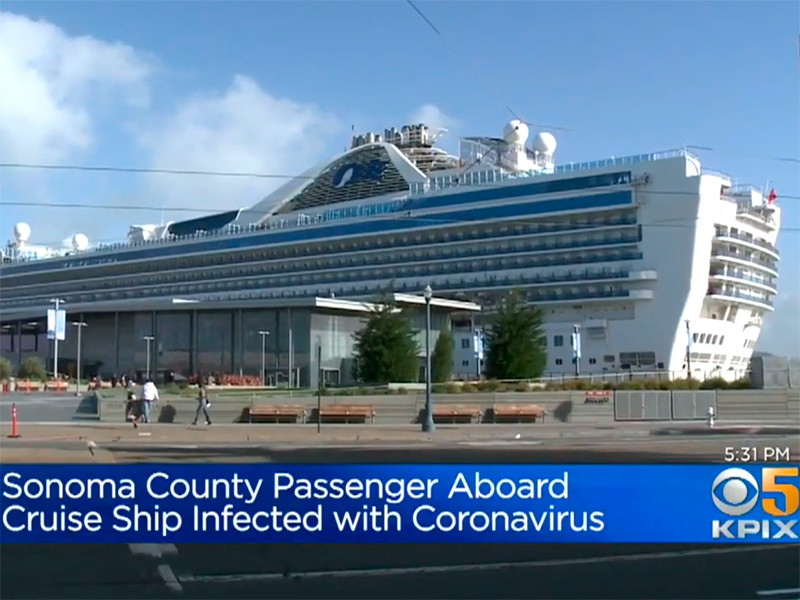 Cruise liner Grand Princess stood at anchor off the coast of California because of suspicions that the passengers may be infected with a coronavirus COVID-19, reports "Interfax" with reference to CBS News.
American health services intend to conduct medical checks of passengers and crew members on Board, because it found that some people may have had contact with infected person who made a cruise on this ship in less than two weeks ago. Currently aboard the Grand Princess are about 2.5 thousand passengers.
The coast guard will deliver the kits to take samples to the ship by helicopter. Then taken the tests will be sent by helicopter to the laboratory in Richmond, California.
The passenger died – 71-year-old man, who in the period from 11 to 21 February, made a trip on a cruise ship from San Francisco to Mexico. After that the ship set sail the next cruise to Hawaii. This case of death from COVID-19 became the first in the U.S. outside of Washington state.
It is noted that in the second cruise were 62 passengers from those who have previously made the trip from San Francisco to Mexico. Thus, these passengers could contact the person who has died because of coronavirus.
Only in the United States coronavirus infection identified more than 150 people, 11 patients died.
Earlier it was reported that California authorities declared a state of emergency in the state due to the spread of the coronavirus. In California at the moment, 54 confirmed cases of infection with coronavirus.
Previously, the big resonance was caused by the quarantine on a cruise ship Diamond Princess. There one of the passengers had discovered the coronavirus, after which passengers had to stay aboard for two weeks. In the end infected about 700 passengers and crew members. Among them three Russians, who were evacuated to Kazan.