Crypto News
The actions of the whales provoked the fall of bitcoin in the beginning of the week
Still on Sunday, March 8, in social networks began to spread information about the beginning of the massive sale of bitcoins.
The greatest activity in this direction showed the big players or so-called "whales". The cryptocurrency has suffered very large losses, down from $9100 to $7748.
In the night of Tuesday, March 10, the situation is slightly improved, but the overall negative trend still remains dominant. At the time of publication was trading BTC at $7886 on the crypto currency exchange Bitstamp.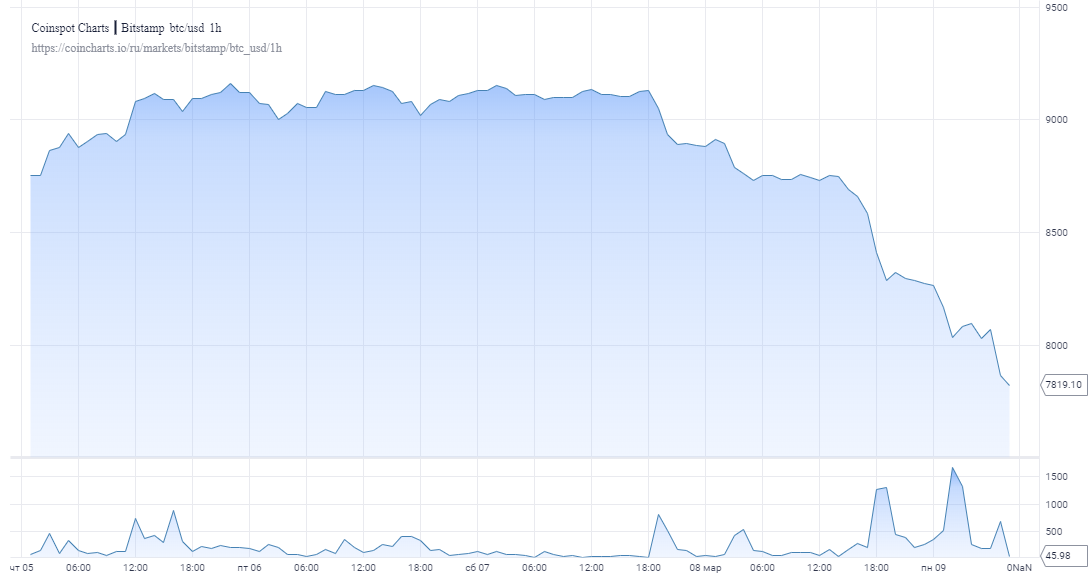 Many observers drew attention to the fact that the largest sales were observed on the exchange BitMEX.
Service WhaleTraders gave details of several transactions, which of course had a very negative effect on the dynamics of BTC. The largest sale amounted to more than $21 million the Initiator of this transaction sold bitcoins at the rate of $7845 per coin.
Then began selling BTC at the rate of from $7850 to $7800 for a total amount of more than $10 million Major sales was observed on the Bitfinex platform.
"Whales" has demonstrated time and again that they can just a few trades trigger as the sharp appreciation and the fall in the value of bitcoin.
In the second half of last week, there was a relative stability in cryptosphere, unlike, for example, from stock markets. Bitcoin then held above $9000, and nothing foretold storms.
If in the next few days will be a second wave of sales, organized a "whale", then BTC may drop to $6000, according to experts.