Science
The Ministry of defence revealed information about threats of collision with the ISS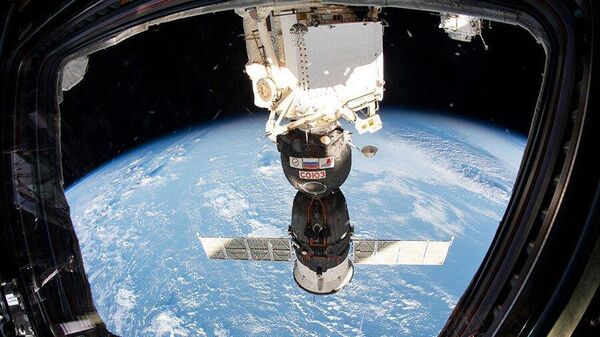 Space objects about 1.7 thousands of times threatened by the clash of orbital station "Mir" and ISS, told reporters Friday the defense Ministry of the Russian Federation in connection with the 55th anniversary of the establishment of the Centre of space monitoring.
According to the defense Ministry for 55 years the specialists of the Center of space monitoring (CCCP) the space forces, VKS RF found and adopted to support more than 255 thousands of space objects, predicted and controlled deorbit at about 182 thousand space objects.
"During this time issued a warning about 1487 dangerous approaches of space objects to the orbital station "Mir", 204 dangerous approaches with the International space station and 1628 dangerous approaches to spacecraft of the Russian orbital grouping. So, in 2019, the center implemented 19 warning dangerous approaches of space objects with the Russian spacecraft," – said in the defense Ministry.
As told in the defense Ministry, the forces on duty CCCP spent more than 2 thousands of critical works on the control of the orbital groups of foreign space systems and experiments on the orbits of the spacecraft of foreign States.
The defense Ministry stressed that over the years, the capabilities of software and hardware complex of the center has increased more than 40 times.
Today videoconferencing celebrate 55 years since the establishment of the Centre of space monitoring. It was created in 1965 for the organization of information safety of Russian spacecraft, control over the activities of foreign States in outer space and ensuring the security of the Soviet Union in space and from space.
In the centre is stored and processed in automatic mode the information about space objects is intended for continuous, permanent and global estimates of the comic of the situation, both in peacetime and in wartime. The most important activity CCCP – maintain a common database of space objects, the Main catalog of space objects of the system of control of outer space, designed for long-term storage of measuring orbital radar, optical, electronic and special information on space objects of artificial origin.
Currently CCCP is part of the Main centre for the exploration of outer space 15 army HQs (special purpose) the Space forces VKS.