Science
Scientists have proposed to fight the virus using fullerenes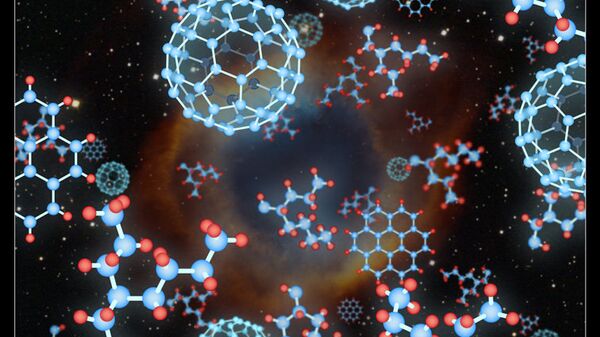 Scientists from Skoltech and Institute of problems of chemical physics has created water-soluble compounds of fullerenes, which possess valuable biological properties, due to which they can be used for the development of effective antiviral drugs, including for suppression of human immunodeficiency virus (HIV). The study is published in the journal Chemical Communications.
Fullerene is a molecular compound made up of tricoordinated carbon atoms, represents a convex closed polyhedra. Depending on the number of atoms in the fullerene molecule shaped like a soccer ball (C60) or Rugby ball (C70). Compounds based on fullerenes have a pronounced antiviral, antibacterial, anticancer and antioxidant activity, so scientists have long regarded as a promising basis for new medicines. Unfortunately, fullerenes are insoluble, which prevents their use in medicine.
Russian scientists led by Professor Pavel Troshin from the Center for energy technology Skoltech in cooperation with Belgian colleagues from the Catholic University of Leuven suggested efficient single-stage method of obtaining a stable water-soluble chlortoluron C60Cl6 and C70Cl8 — fullerene derivatives with high activity against human immunodeficiency virus (HIV), is comparable with the characteristics of commercial preparations.
Pre-existing methods of obtaining water-soluble compounds of fullerenes gave a very small way — usually 10 percent — and included several difficult stages that was not acceptable for the industrial synthesis and made it extremely difficult to create on their basis of drugs.
Scientists developed method allows to obtain vodorastvorimie connection with close to 100 percent output without lengthy and time-consuming chromatographic purification, which opens up new possibilities for the synthesis of derivatives of fullerenes of any magnitude required for the pharmaceutical industry.
"Despite the fact that since the discovery of high antiviral activity of derivatives of fullerenes has been more than 20 years, these unique compounds were not available for clinical trials, since their production was very time-consuming. We hope that our proposed simple and one-step method for the synthesis of water soluble fullerene compounds will solve this problem and be one step closer to creating effective anti-viral drugs based on them" — are in the press release Skoltech words of the first author graduate student Olga Boundary.
Obtained in the study results open new possibilities for the directed design of water-soluble derivatives of fullerenes with a given set of properties, which in the future will bring to the market drugs of new generation on the basis of these compounds.