Crypto News
"Whales" withdraw bitcoins on the stock exchange: Threat of a new fall persists
Bitcoin after a small increase started to lose ground on Sunday, March 15, the coin dropped in price to $5285 at the exchange Bitstamp.
Large holders of cryptocurrency or "whales" in the near future may trigger a new decline in the value of the asset.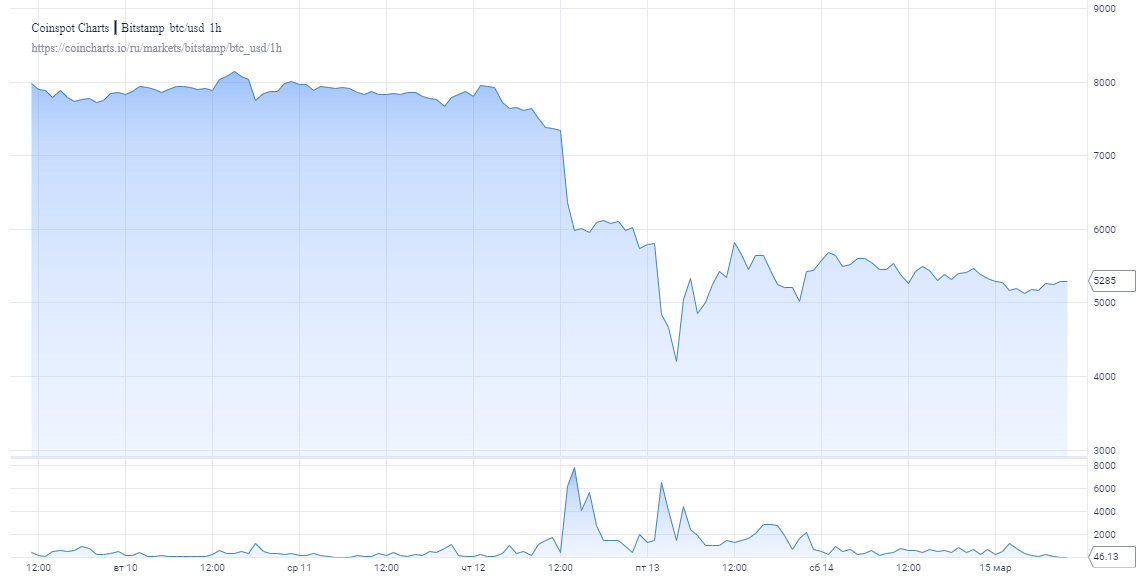 New drop, bitcoins could be waiting for us in the near future. It will happen again because of the actions of the big players, who continue to take their bitcoins at a cryptocurrency exchange.
For the last day there are two major operations that may in the coming days to have a negative impact on BTC. First, the 2000 coins were removed from an unknown purse on exchange Bitstamp on more than $10.6 million the Second most important operations was to send 3000 of bitcoins on the platform Coinbase more than $16,712 million
"Whales" are usually sent to stock exchanges for their further implementation. Social media users react to the data on large transfers of coins on the crypto currency exchange. Many believe that there will be another rollback of bitcoin and altcoins.
However, there are those observers who believe that the declining phase is required for withdrawal from the market of weak players.