Science
Zhores Alferov: "the Last 600 thousand dollars on the project gave Putin"
This material was first published in the magazine "Very much.Um" Saint-Petersburg Humanitarian University of trade unions, honorary doctorate which was Zhores Ivanovich Alferov.
Physicist, Nobel laureate, world-renowned scientist Zhores Alferov was born March 15, 1930 in Vitebsk and died March 1, 2019 in Saint-Petersburg, did not live only a year away from his 90th birthday, which on Sunday celebrates the public.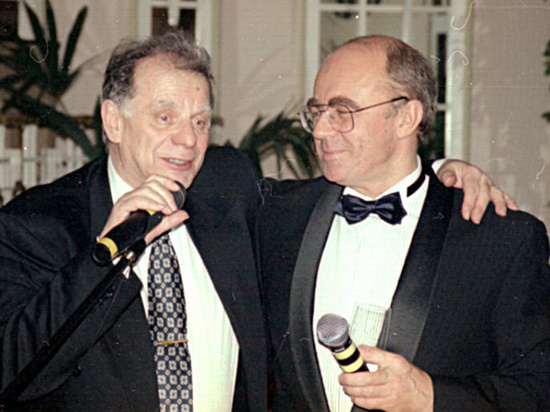 Royal Academy of Sciences of Sweden presenting Nobel laureate, describes to the public the merits of academician Alferov: "…Fast transistors, built on an open heterogeneous land mass they technology used in radiobuttonui communications and mobile phones. Laser diodes transmit the flow of information through fiber-optic networks of the Internet. They can be found in the CD-ROM device, decoding commodity labels, laser pointer and many other things. … In the future, incandescent bulbs will give way to light-emitting diodes".
Yes, super. Yes, star. And — of the first magnitude and global level. The most famous of his contemporaries-citizens, except, may be, perhaps, Putin. Academician, whose endless list of titles, awards and regalia crowns higher in science — the Nobel prize. The scientist who had the rare fortune to answer many of the questions posed himself in his youth. Organizer around which how software applications around Windows 2000, bred new laboratories, schools, departments and institutes. He was a citizen, a Deputy of the Duma, all their actions commensurate with the good for the country, and her illness consider hardly probable not the main misfortunes of his life.
He was a member of many international academies, honorary doctor of many universities of the world. But very few of them have the honour as Spbgup, call Zhores Alferov friend. It is this happy circumstance allowed us to present in this section one of the most prominent scientists on this planet.
About him we know so much and so many that not really know almost nothing and almost no one outside of his professional environment. Fame, and fame well-deserved, sometimes it serves the victims of bad service, their achievements clearly recognized, upheld, the images are placed in gilt frame of two to three die-cut definitions. The owners of the images do not remain as quietly in this framework to bronze over. And if you ask any young Petersburger who Zhores Alferov, he is likely to say that it is a Nobel laureate. Then think and add physicist. And many will remember with some misunderstanding: and yet, he seems to be a Communist.
And these are not very detailed definition in the eyes of modern young man look weird, aloof and even somewhat archaic. Physics — they are what we still have? The Communist is generally something ancient. The Nobel prize — not in this life, rather the life of the monuments.
Now, I hasten to assure you that Zhores Alferov to bronze over not loved, a monument to himself did not intend to become and continued until the last day of tireless activity. He was always in very good form, was an ironic, witty, labels, definitions and rapid in actions. But the pace of development of his business and jealous of young executives with MBA. He was always alive, hot and absolutely real — I've seen it and can testify.
Moreover, it was modern. Yes, it was a man, formed in the framework of the cultural and ideological context of the USSR of the twentieth century. However, the interpretation of academician Alferov this Luggage is not asked to the dustbin of history. Moreover, this context did the identity of our hero as effective. If you use computer terminology, it was the case when the checked operating system was more powerful and allowed them to think faster than the newest. Haters of bill gates and fans of UNIX and OS/2 will know what it is. I hope, however, that they will be interested to read this article in which I will try to illustrate these provisions. And even will try to formulate some of the ideas on which the success Zhores Alferov.
Physics
"Well, I, first, not a theoretical physicist. First of all, it is necessary to say, — the academician in our conversation with the course interrupted the thread of questions, which was to lead to high empirial General field theory, space-time continuum, and quarks. No such note in the interview could not take, because continued Zhores Ivanovich, — I experimenter — this time, the engineer is two. Actually, I graduated as an electrical engineer. Faculty graduated, but the diploma says "engineer-electrician with degree of vacuum technique". A student I became involved in semiconductors. Well, take care of them more than 50 years.
Yes, I can call myself an engineer. I work all my life in the area, which is called "technical physics". It is traditional for our Institute…"
Further Zhores Ivanovich spoke in detail about this unique tradition established by our famous physicist Abram Fedorovich Ioffe in 1918. Then in the revolutionary Petrograd was created the scientific research Institute of physics and technology, or Phystech, as it was called, and a year later the faculty of the Polytechnic Institute, which became an educational base for the Institute. And so the unity of science, technology and education has developed this tradition in the following years. She raised many of the largest Soviet and Russian scientists, including the academician Alferov. This tradition Zhores Ivanovich himself does not think.
Where did I take physics in the Soviet Union? No, they didn't go to the lab at the call of the Komsomol and party set. No, it was the same as always and everywhere. Just once in the way of a boy suddenly finds himself an extraordinary man — a teacher, scientist or engineer — who opens to him the amazing beauty of knowledge, which is owned by, and the importance of the work that is involved. This occurs most often on the example of a specific technical miracle.
That for of Zhores was his school teacher in physics. And the moment the "miracle" was a moment of comprehension of the device of the cathode oscilloscope.
However, in order to stun from the beauty of knowledge has evolved into a consuming scientific passion, an enabling environment is necessary. This environment for Zhores Alferov became the Leningrad electrotechnical Institute (LETI), where he came to learn from Vitebsk. This is a first. And then — immediately and for life — Phystech.
So he became a physicist. And physics in the USSR are a special caste. Nothing in common they had with the type "botany" with which today's narrow-minded consciousness is associating any Russian scientist. No, the physics in those years — it's mostly strong men, macho contemporary society. Their indispensability gave them the right to speak and to do what did not dare to say and do more. This they moved forward in time, they forged nuclear shield, they overtook America, they conquered their former opponents, the "lyricists" in the competition for the next "beauty Queen".
Here are just some of the most surprising passages from the memoirs of academician Alferov, which he once shared in our conversation:
"Oh, a student I lived! First, there were no material problems… Scholarship 650 rubles. More polzarplaty engineer — 550 rubles in the laboratory. More parents helped. The money at that time was enough for all. I went swimming, I went to the Philharmonic, theater and ballet, in the summer we definitely drove the company to the South or camping … I am out partying-dancing especially did not go, but were they. The famous Institute in the evening, the famous "Spring in LETI", festive balls… I Think we were better than the current students who have financial problems is much greater. Many students have worked, but he worked on his profession, because our profession was in great demand."
"The family came when I was 37 years old. No, I've been married 30 years, but after a few months I had to break this marriage. And after that, once bitten, twice into the water and come over to the registry office party.
But one day, taking 10 days of unpaid leave, during the may holidays I flew to the South, in Sochi — then we did that a lot. And there he met his future wife. She is also on 10 days arrived from Moscow, worked for the firm of academician Glushko, which was engaged in the space. After that, I began to fly on every weekend in Moscow. 11 rubles a ticket on the plane. And the salary is 400. Then a scientist could afford.
And so we flew-flew, and then decided — well, so to fly, it's time to move to Leningrad…"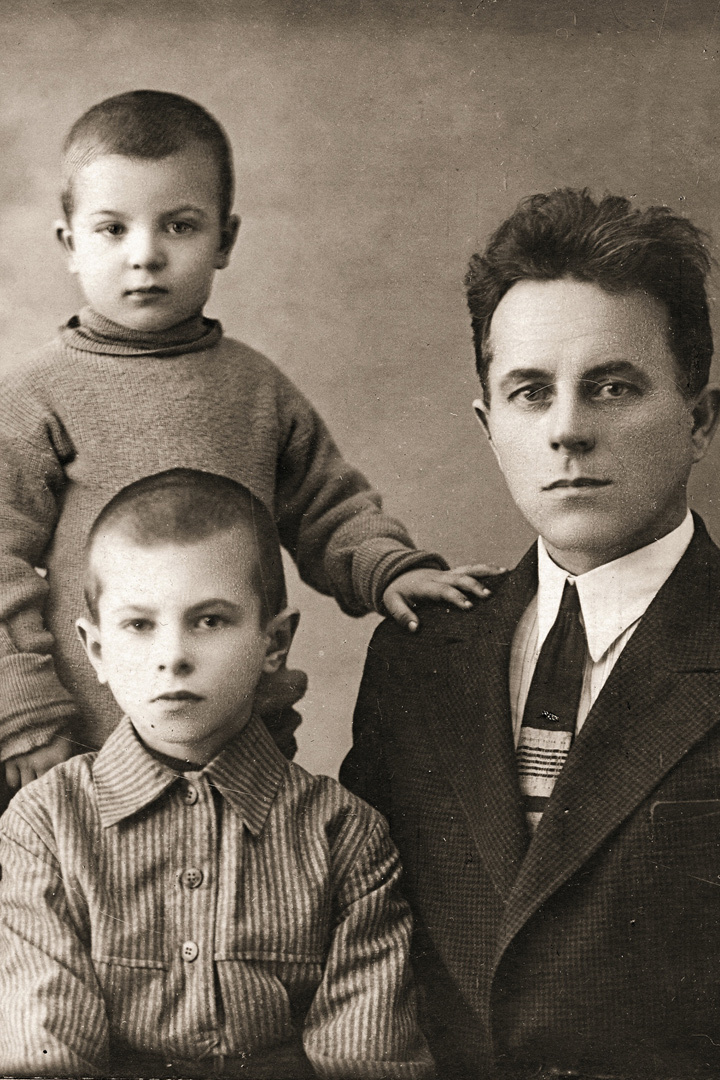 Relay
Not enough to be infected yourself — it is necessary to infect others. Becoming part of the traditions laid by I. A. Ioffe, Zhores Alferov has done everything to develop it and extend in time. In a sense, he is a servant of his scientific school. This is a super-value. As a country which this scientific school works. And in the early 90's, when everything collapsed, when it seemed that the Russian science ship finally goes down, he tossed and turned in his hold, plugging holes, as captain, single-handedly replacing the escaped officers. He headed the Institute since 1987 — 16 of the most difficult years. Then left — "need to give way to the young" — for the post of scientific Director of the Institute.
The result, which in the 90s seemed impossible: the Institute has lost about 400 employees and is preserved. And preserved all those structures that Zhores Alferov created in different years: it is somewhat basic departments in different universities of the city and core faculty at the "Polytechnic Institute".
Moreover, in the 90s was built a unique scientific-educational center, which managed to realize one of the most important for our hero ideas: to unite students and scientists under one roof and in General Affairs. Here's how it went (I will give the words of the scientist see more):
"In 1991, 21 Aug — in the days of the coup — mayor of St. Petersburg has secured us a place in the area for construction of this building. The project we already had. And in 1992 at our centre in the budget of the Academy was "clogged" money. But they turned to dust as a result of the reforms. And then I wrote letters. Yeltsin, anyone… Then V. S. Chernomyrdin took it into his head to make me a member of the created movement "Our house Russia". And I have this public work "here" was. I am fed up with all this as the people's Deputy of the USSR. I was already shaking all these things. Said no, no way. The Prime Minister is unable to bounce — he worked through assistants. The President of our Academy and my other colleagues have been asking — Chernomyrdin helps science, I agree, I say no, you can't.
And here Chernomyrdin came to Peter at some event where I was supposed to be. And passing by me, said Zhores Ivanovich, after the meeting come to me. And we went to K-2 — the residence on Stone island. And we talked for an hour and a half or two.
I talked about the troubles the Academy in St. Petersburg, including about our education system. I told him about our project and gave him these papers — many papers, including paper with a request to allocate money for construction.
After 2 or 3 days I received a telephone call from the first Deputy Minister of Finance Mr. Vavilov. He said that my letter is a resolution on the allocation of $ 8 million and asked in dollars or in rubles will get to translate them? And I said the details of the Bank, and two days later I called his assistant and asked — how's "Our home Russia"? So — like Faust — I sold my soul.
But 8 million is not enough… we have earned, having received grants for projects of integration of education and science… And then again not enough, and I turned to Primakov, and he gave us half. Primakov I know for many years, we academics have become in one day, I told him about our plans, gave him a brochure, he said — read about our centre and decide for myself.
The last 600 thousand has given Putin when he was Prime Minister. The resolution was from Stepashin, and signed the order about allocation of money already Mr President. Mr. Kirienko even brought me an apology and said that he was so little the Prime Minister that he was not able to give money to our project.
In the end we built it in 1999. And was established a special Department, Scientific-educational centre fiziko-technical Institute. And there began to work and basic departments, and our faculty, and the school".
Country
In one of his interviews Zhores Alferov admitted that he was happy that his parents did not survive to our time — the time of the destruction of everything they built and what they believed. Colleagues of our hero at the Academy of Sciences in the Preface to his book, which is now preparing for the press, wrote: "big brother was a huge influence on the younger, and his death under Korsun-Shevchenko you Alferov for life. Essentially, many of today's problems I. Alferov looking through the eyes of Lieutenant Patriotic war Marx Alferov". This is to ensure that it is not necessary to perceive the Communist beliefs of our hero, in terms of simple diagrams, borrowed from the Pro-bourgeois press. Harder and deeper.
— Zhores Ivanovich, tell me, what motivates you? The public interest? — I asked him during the interview.
— Well, it depends on what is called the public interest. Because our center is a Business right? It's something sacred? And the country, and the people will benefit from this, — he said to me. — I think that despite everything that happened to us, the idea of social justice will not die. And this philosophy is one of the most important principles is the payment for labor. I think that in our time it is necessary to understand so: the payment shall be commensurate with the seriousness and skill of labour. And the country seeking to build its economy on hi-tech and defines all economic development science and science-intensive technologies, must maintain highly skilled labor. Otherwise it will build its future on the sale of raw materials. So great and good a thing, if we're going to do everything to Russia was developed on the basis of sound economic principles.
It is very important to do the specific steps on this road; do what you can. And to be interesting for you — for me, the best watches, when I am in our center. I lecture the boys read with pleasure — it is a pity that only 2 times a year. For me it's joyful days. I enjoy just coming in the building! I get negative emotions when I see that many things are done wrong, wrong… but in General, I get satisfaction in life!
What else? Do you think that I need to have some Bank account? I have the same everything! Cottage I built in 1980 in the academic village Komarovo. I've lived there for 25 years. Machine? Well, I have a car…
— When you've been through in my life the most vivid sense of victory? At the time of awarding the Nobel prize? Or…? — continued to try to find me.
— These moments were few, — he said. But the most striking is the opening of heterostructures in semiconductor electronics. It's been a long road, it's a whole number of ideas that I had in 1963-64, and I organized study. First assistant, then there was a band, and we were on the road, which brought to a standstill, but in the end it became clear where to go next. And I think those were the happiest moments in life, when we realized that we really heterostructures, which I wanted. The moment of victory is when in the laboratory the result, when I ran my staff did it!
Well, another triumphant feeling is when I first talked about these results in the United States. And saw how we "kicked" It was extremely important. First of all — psychologically. And when I saw that I was ahead of the rest and we beat the Americans for more than a year in the critical area, it was a great pleasure.
This is the joy of man in the country. No, this feeling can not be called a pure sport is probably still a civil sense. Joy for the Institute, for our physics of semiconductors, and for myself…