Science
Scientists have named the hidden factors influencing life expectancy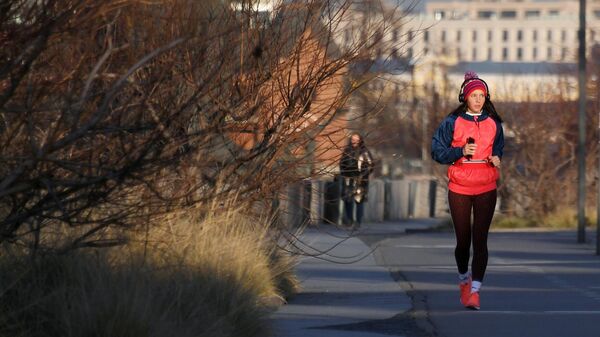 Finnish scientists published in the journal BMJ Open, the results of many years of research devoted to the study of factors that affect life expectancy.
The national Institute for health and welfare Finland between 1987 and 2007 doing research FINRISK, which was attended by 38 549 men and women aged 25 to 74 years. The study analyzed various factors influencing the lifespan: chronic diseases, bad habits, emotional state, diet preferences and more. For participants in the study, scientists continued to observe until the end of 2014.
The results showed that life expectancy is not less than the traditional risk factors related to lifestyle, influenced by factors associated with quality of life, such as severe stress.
The main factors reducing the life expectancy acknowledged Smoking, which shortens the life of men by 6.6 years and women by 5.5 years, and diabetes — 6.5 and 5.3, respectively. These results were expected, although the scientists thought that the difference between men and women will be more considering the fact that according to statistics, the average life expectancy in women is approximately 5 years longer than men.
Interestingly, in third place was the factor of stress. Men, under constant stress, the life span is 2.8 and for females by 2.3 years. While much depends on the level of experience a person stress and its internal comparative evaluation. So if a person believed that he is experiencing the same stress as all the people around him, it does not affect life expectancy, but if he believed that his stress more, it had a negative impact.
The study also showed that life expectancy in men greatly reduces the lack of exercise — in 2.4 years. In women, this connection has not been revealed what the authors make an indirect conclusion that women in General lead a healthier lifestyle.
The consumption of large amounts of fruits and vegetables increased the life expectancy of both men and women: fruit — 1, 4 years, vegetables — by 0.9 years.
Impact on life expectancy in older people was similar but with smaller values than in the younger age groups.
The researchers conducted a comparative analysis of the influence of various combinations of multiple risk factors, and also evaluated for several groups of patients differing in such parameters as body mass index, blood pressure and cholesterol levels.
"Earlier, life expectancy is usually estimated based on only a few demographic and background factors such as age, gender and education. In this study we wanted to assess the influence of several different factors on the life expectancy of man, so we could compare their effects" — presented in the press release of the Institute the words of the head of the study Tommy Harkonen (Tommi Härkänen).
Also interesting is the fact that in this study the differences in life expectancy of people with different levels of education was almost the same, as earlier studies have found large differences.